Name Revealed for MJF's New Heel Faction in AEW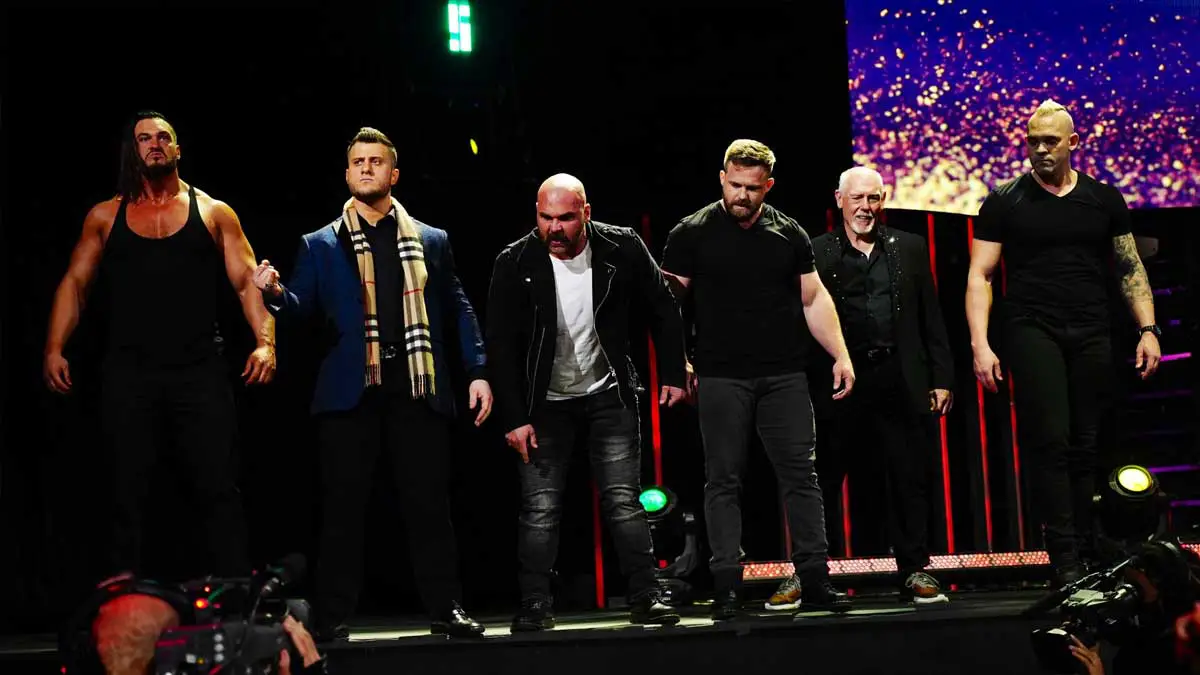 MJF revealed on this week's AEW Dynamite how he was working to dismantle the Inner Circle all along and introduced his own new heel faction featuring Dash Harwood & Cash Wheeler of FTR, Shawn Spears, Tully Blanchard & Wardlow.
AEW pre-taped their next week's Dynamite St. Patrick's Day Slam special episode this week itself. The spoilers are out courtesy of a Reddit user which you can check those spoilers here.
Next week's Dynamite episode would feature a segment with MJF's new faction. Tully Blanchard, in his promo, said that this group is at the pinnacle of the pro-wrestling industry. He also remembered the Four Horsemen when he said he was with the greatest group in wrestling history years ago, and he plans on retiring as a part of the greatest group in wrestling history today.
MJF called himself the new Judas(Jericho's Nickname). He then mentioned how he never actually liked Chris Jericho but had to laugh at his bad jokes and tolerate all of his nonsense. MJF then revealed that he was pretending to take over The Inner Circle to create a smokescreen. His plan all along was to destroy the Inner Circle and replace it with a better group.
MJF also revealed that the name of his new heel stable as "The Pinnacle."
Keep tuned in to the website for more details on "The Pinnacle."