Mick Foley Introduces 24/7 Title, 3 Champions Already Crowned
Mick Foley appeared on RAW to introduce the WWE 24/7 Championship which can be contested at all the WWE brands.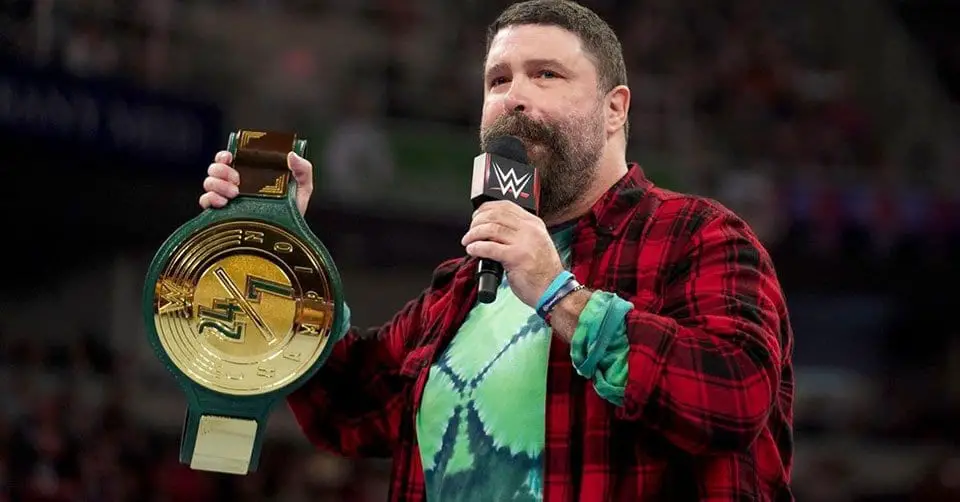 As promised by WWE, Mick Foley appeared at RAW last night to announce a new title. It was highly anticipated that we might see the return of Hardcore Championship but the PG TV rating just do not allow for it. But one aspect of the Hardcore Championship was kept in the newly announced title which is that it can be contested for anytime anywhere from RAW, SmackDown, 205 Live, NXT or NXT UK as long as the wrestlers and a referee is there.
Aptly named the 24/7 Championship, Foley announced that the first champion will be crowned with a scuffle. As soon as he will put the title in the middle of the ring, any superstar can make a run for it and one who grabs it will be the first champion. As it happened, various mid to low card WWE Superstars Eric Young, EC3, Drake Maverick, the Good Brothers, Titus O' Niel and others got involved in the scuffle.
It was Titus O' Niel who grabbed the Championship belt after taking care of others. As he was celebrating at the ramp(a big mistake in regards to 24/7 rules), Robert Roode attacked from behind and pinned him to become the champion. That was not all as Roode spent rest of the episode running from the hoard of superstars to save himself and the title.
At last, R Truth helped him hide at the back of his car. He then diverted everyone in the wrong direction only to take advantage and pin Roode himself before driving away with the title. The 24/7 title is set to feature on SmackDown tonight and we are all in to see what fun it brings with it.