Mark Henry on Big Show: He Brings Credibility & Education to AEW
Mark Henry has termed Paul Wight/Big Show signing with AEW as the biggest news in pro-wrestling since the start of the COVID-19 pandemic.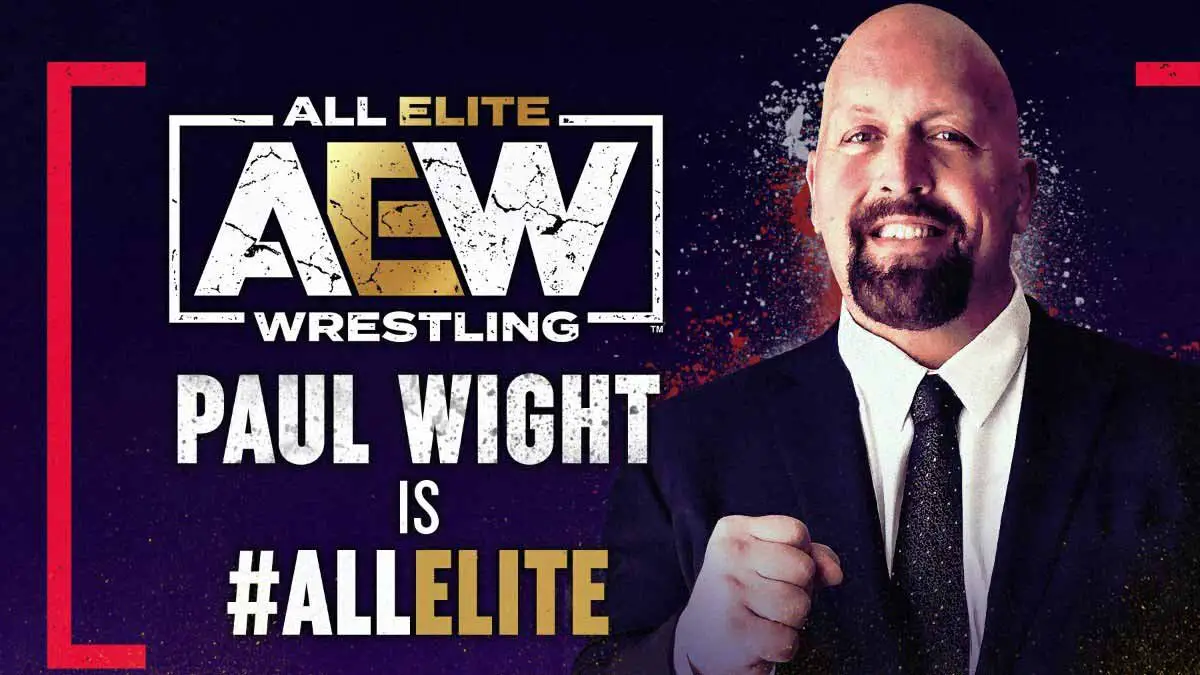 While talking on Busted Open Radio's 'This Week in Wrestling' podcast (added at the bottom), Henry said he would not have guessed in a million years that Big Show is going to be the next person to jump ship from WWE to AEW.
"I don't know if there has been bigger news right now in pro-wrestling. Not just this year, but maybe the whole pandemic. We talk about who would it be and what if a major entity from WWE went to AEW.. It's the Big Show. I would not have guessed it in a million years."
WWE Hall of Famer told his recent chat with Paul Wight where he[Wight] said he feels like he has a lot to offer to business. Henry also explained that Wight has been in the best shape of his life and did not feel like retiring.
"When I retired, I knew I wanted to retire three years before. It was like, Man, I am gonna do it because I can do it. But I had other vision to what successes looks at that point. Big Show was not in that spot. He still wanted to work. He was like man I am better than these people. These people are nowhere near me. I am light years ahead of these people. Why am I not doing anything."
Henry concluded the difference of opinion on his role might have caused disagreement between Big Show and WWE.
"Because the optics, they wanted to give younger, they wanted to use other people they have, and maybe use that person to make people know who this new person was. He wasn't there yet. He did a lot of giving of rub to a lot of people. But you usually want to give rub when you are on your way out. You used to feel like- what? I am better than this person. Put me in here and let me draw money. And, you know, you can come to disagreements."
It has been reported that Big Show was very vocal about the treatment he got from Randy Orton in the latest storyline on the RAW Legends Night episode. And that affected the contract talks between WWE and him. Mark Henry was also one of the Legends that Orton ended up ranting against on the screen.
Henry also said that AEW could use Big Show in many ways in and outside the ring. "Without getting into details, I know what he brings to the table and he is gonna able to lead the locker room, hold people accountable," Henry said.
"When it comes to marketing, he will be a strong suit and he will be able to teach other talent how to do that at a higher level. And he is draw. When he walks in a room he becomes the room, he is the sun. And I know that when I use same at that capacity. More than in a ring as an organisation, just how to tell a story. And you can do that less and get more out of it by doing like this. And that kind of information to the right guy or the right girl will change the whole complexity of the way they work."
Henry said Big Show will not only bring more credibility to AEW, but AEW will also benefit from his experience.
"He is bringing more credibility but more than anything he is giving them more education. Its like sending somebody to school to get the masters or the doctors. Now, you are great talent but now they are going to get through the process of getting a doctorate. They will be able to really not only to do what they are able to learn, they will be able to – it will be second nature to walk out there and do and be it is they are portraying."
Henry added that Big Show has been more famous than other wrestlers with more casual audience due to his work in movies and having his own TV show. Henry said AEW could use that to their advantage.
"You know who this guy is. He has been in movies. He has been around for multiple decades. And when you say, imagine all the people that have seen in his career- millions and millions and millions of people that know him from side. If they saw him in a state farm commercial, they will be like- Oh, Big Show is on a State Farm commercial. He gives that."
Henry also suggested that AEW & TNT could Paul Wight in the Go Big Show that airs on TNT. "They also, on the same network, have got a show – Go Big Show. When I bring him in on that program. You don't have to say his name is Big Show, because the show is called Big show. It's Paul Wight. It's a spin-off thing to play on with that. I think, there is so much that they can do with him that will be valuable to their brand."
What AEW ends up doing with Big Show remains to be seen. For now, he is announced as a presenter/commentator for the new AEW Dark: Elevation Youtube series which will start airing from this Monday. Keep following this space for more news on Paul Wight.
You can check the complete podcast embedded below. If you use any of the quotes from this article, please credit This Week in Wrestling Podcast with a h/t to this article.