Brock Lesnar vs Cain Velasquez Speculated for Crown Jewel 2019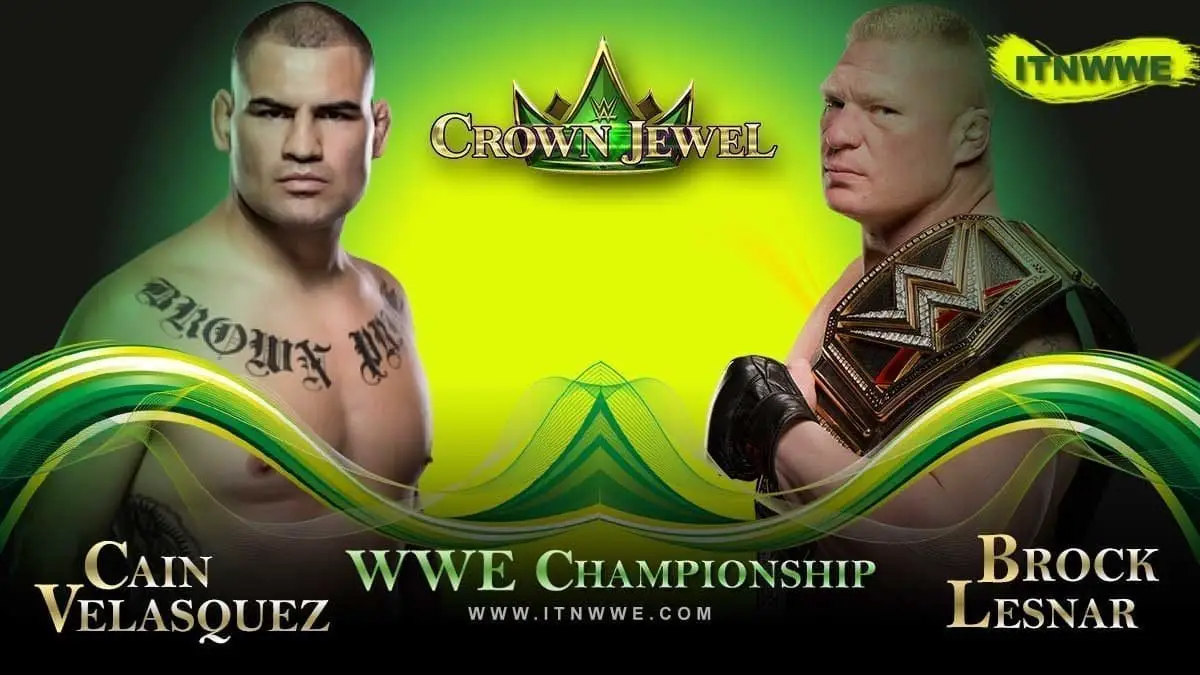 Brock Lesnar vs Cain Velasquez match is almost confirmed for WWE Crown Jewel 2019 show with Lesnar's newly won WWE Championship on the line.
WWE will return to Saudi Arabia for its fourth show in the last two years with Crown Jewel 2019. Just like the last year's edition, this year's Crown Jewel will also take place in Riyadh at King Fahd International Stadium on Holloween, 31 October. WWE has always booked some extraordinary matches for the events in Saudi.
Crown Jewel will also feature a 5-on-5 tag team match between Team Hulk Hogan and Team Ric Flair with Seth Rollins and Randy Orton leading the respective sides. But it looks like that is not all. After WWE has managed to bring in another former UFC World Champion in the form of Cain Velasquez, they will pit him against Brock Lesnar, another former UFC World Champ and someone Velasquez has already put to the ground.
Cain Velasquez, former two times UFC Heavyweight Champion, appeared to close out SmackDown's Fox premiere episode. He came out after Lesnar won the title from Kofi Kingston and rushed to the ring, taking down Brock Lesnar to the mat.
After this segment, it was always anticipated that these two men will battle once again in a formal match, this time under WWE's setting. Now, Dave Meltzer has gone ahead and confirmed that they will face-off in the main event of WWE Crown Jewel 2019. Not only this, Lesnar's newly won WWE Championship title will be on the line for the match.
The last time these two stars faced each other was at UFC 121 in 2010. In that match, Velasquez took the UFC World Heavyweight Championship title from Lesnar by knocking him out in four minutes into the first round.