Kofi Kingston Beats Randy Orton & Bobby Lashley on RAW This Week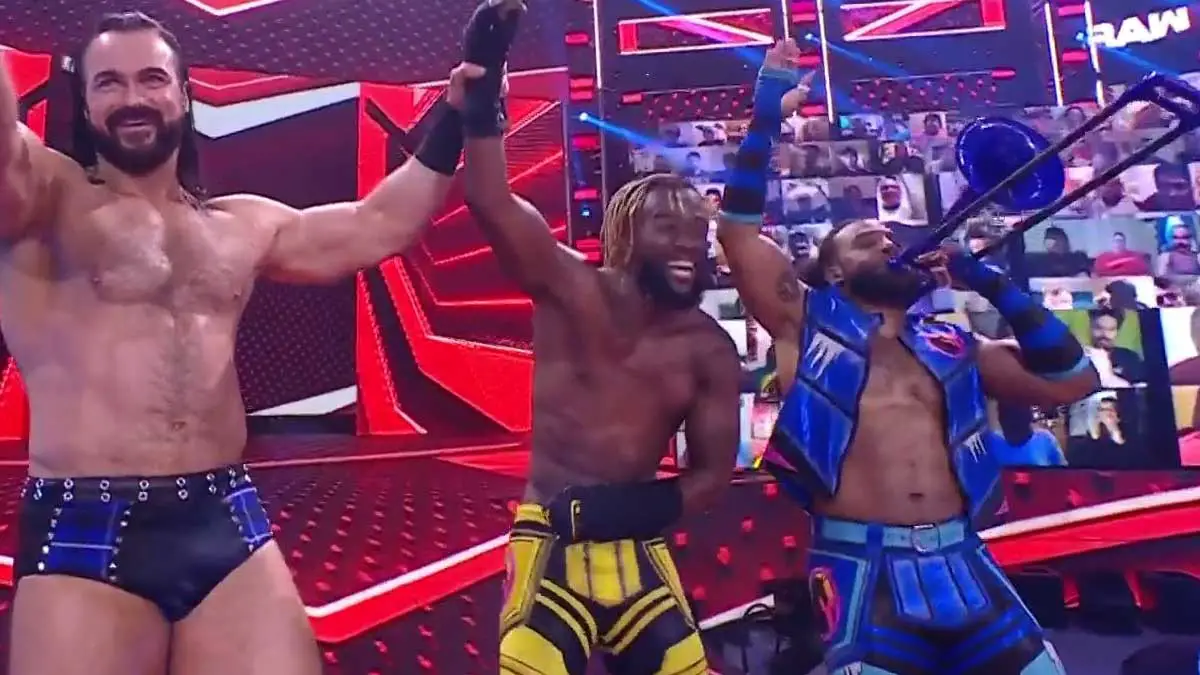 Kofi Kingston had an episode of WWE RAW to remember on 17 May 2021 as he defeated Randy Orton and WWE Champion Bobby Lashley in separate singles matches.
Last week, New Day paired with Randy Orton and Riddle of RK-Bro in an 8-man tag team match to defeat AJ Styles, Omos, Elias and Jaxson Ryker. However, Orton, who was annoyed by all the comedy that New Day and Riddle were having, hit RKO on both Kofi Kingston and Xavier Woods.
This week, Riddle tried to be the peacemaker between New Day and Orton. However, Orton was not having any of it, and Kofi ended up challenging him for a match. The match ended with a win for Kofi, who capitalized on a distraction from Woods to catch Orton with a roll-up for the pin.
Bobby Lashley had announced an open challenge in the main event for this week's RAW. Many believed that it was an open challenge for the WWE Championship. Throughout the episode, many teased to answer to the open challenge. But it was Kofi who ended up answering to the call in the main event match.
Just as the bell was about to be rung, MVP announced that the open challenge was not for the WWE title but just for a match against Lashley. Lashley dominated the match, but Kofi proved to a tough nut to crack. In the final minute of the match, MVP tried to hit Kofi with his cane. At that moment, Drew McIntyre ran in and snatched the cane.
McIntyre then hit Lashley with the cane as the referee was distracted by Xavier Woods. Kofi capitalized on this by getting his second of the night with a roll-up.
It is currently not clear in which direction WWE is going with Kofi after these two big wins in a single night. Kingston is away from the main event scene ever since dropping the WWE title to Brock Lesnar at the FOX debut of SmackDown back in October 2019.
Keep tuned in for the latest updates on WWE and Kofi Kingston. Also, you can check here the complete results from WWE RAW episode of 17 May 2021.