Kevin Owens & Jimmy Usos Injury Reports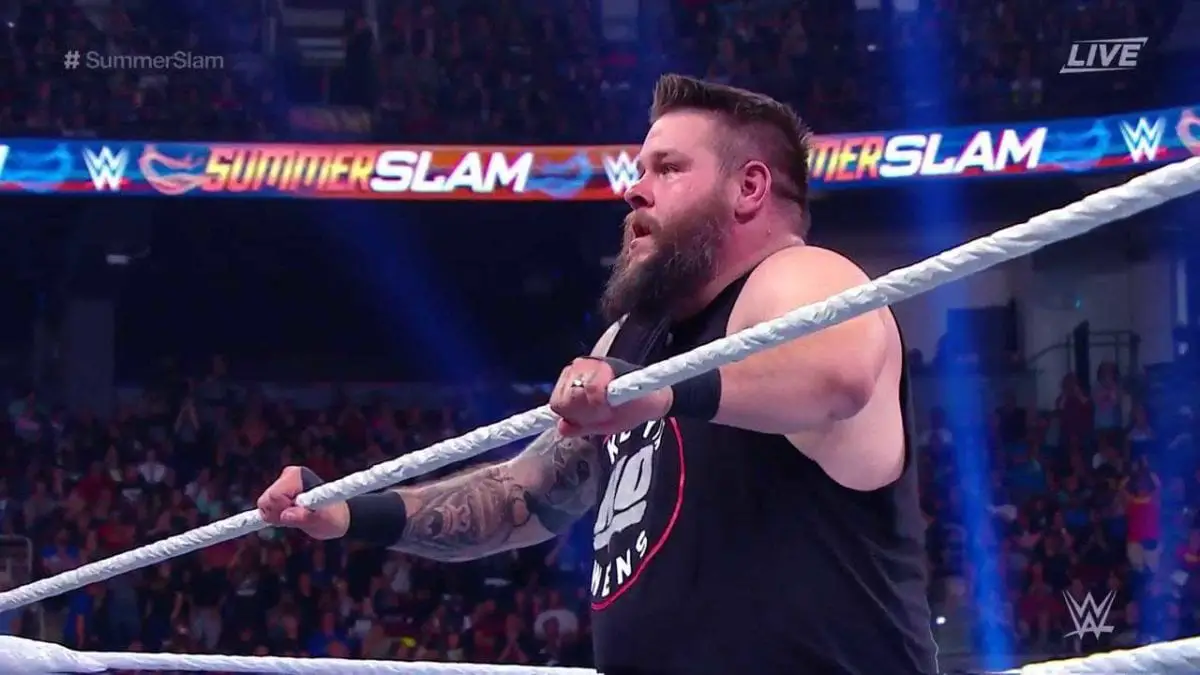 Kevin Owens and Jimmy Uso have been sidelined from the action in WWE after suffering injuries during their matches at WrestleMania 36.
Kevin Owens is not seen in WWE since a backstage promo on RAW after WrestleMania episode. He faced Seth Rollins at WrestleMania and came out on the winning side. The finish for that match came after Owens hit an elbow drop on Rollins, who was laid out on the announce table, from the top of WrestleMania sign.
However, in a recent interview with RDS, Kevin Owens revealed that he suffered an injury during that finish. KO said he may have suffered either a slight fracture or sprain to his ankle. He was set to recently undergo X-rays to determine the severity of the injury. The results of those tests are not clear.
Owens also talked about the current pandemic and how he is getting to spend more time with his family during this time. "The great thing about WWE is that it doesn't require us to be there if we don't want to. This is also why in the last two weeks I have not been present because I preferred to be at home with my family," KO said.
Another injury is reported by Ringside News, who revealed that Jimmy Uso has suffered a knee injury. He is set to undergo surgery and will be out for about 6 to 9 months. This injury is also believed to have suffered during WrestleMania. Jimmy was part of the triple threat ladder match against John Morrison and Kofi Kingston for the WWE SmackDown Tag Team Championship.
This is actually the first major injury that Jimmy Uso has suffered in his career. The Usos signed a 5-year contract one year ago but were put on the shelf by WWE for almost 6 months after Jimmy's arrest in a DUI case.