Kairi Sane Suffers A Head Injury on Recent RAW Tapings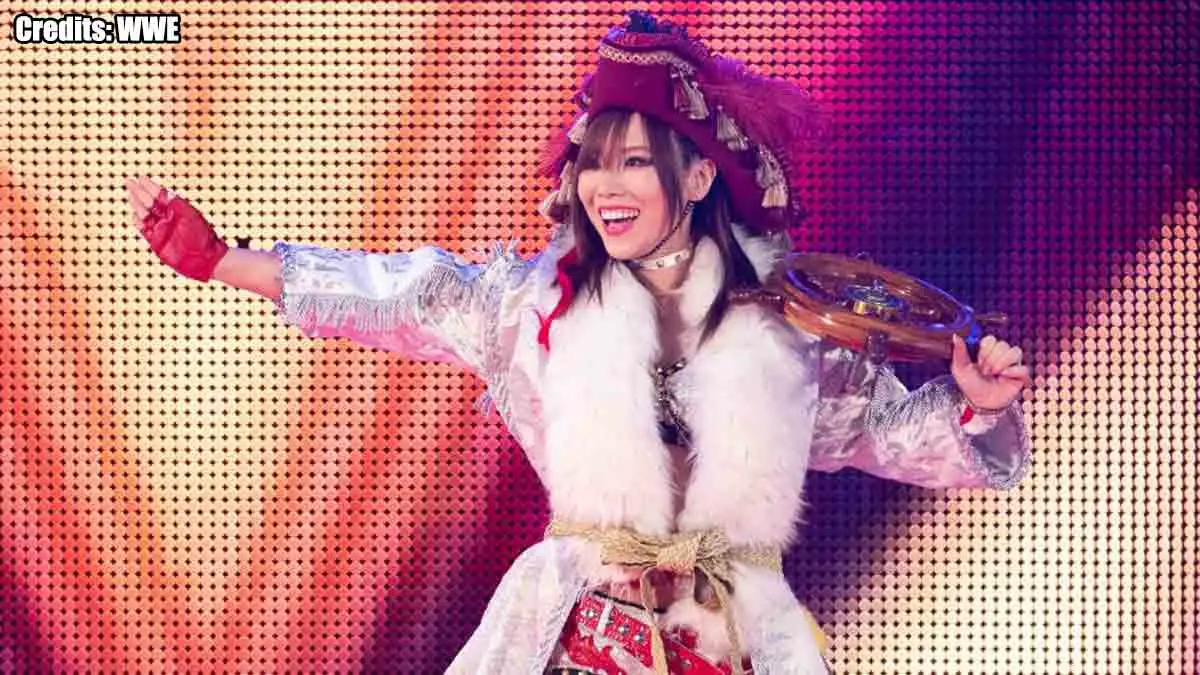 WWE RAW Superstar Kairi Sane has suffered a injury on her head after taking a bump on recent WWE RAW tapings.
Fightful Select was the first source for the news to come out. Their report said Sane was "busted open" during a match against Nia Jax. The injury came Sane was whipped into the steel steps at the ringside. The match is set to air on next week's RAW episode.
It was inferred from the report that it was once again Nia Jax who was at fault. Obviously, the previous instances of her work that caused injuries to many wrestlers added to the speculations. However, other reports are suggesting that WWE is not of the same view in this particular case.
On the same subject, Dave Meltzer is reporting that Sane was knocked silly and bloodied after the collision. The medics attended her and she was able to finish the match after some treatment. As per Meltzer, the witnesses said that it was not a bad bump and Sane said to be in control of it. It is being said that she made it look too good which may have actually lead to the injury.
It will be interesting to see how much of the incident WWE is gonna air between all the cuts.
Asuka and Kairi Sane are feuding with Nia Jax after her return post WrestleMania. Sane has earlier lost two matches in back to back weeks on RAW. This will be their third encounter since then. This week on RAW, Nia Jax won the #1 contender's match to book a match against Asuka at WWE Backlash 2020 PPV.
Kairi Sane Recent Injury Record
Sane suffered a concussion during her match at WWE Tables, Ladders and Chairs 2019 PPV where she was defending the WWE Women's Tag Team Championship titles with Asuka against Becky Lynch and Charlotte Flair. Since then, Sane has been kept off WWE TV a couple of times after the concussion issues returned. Nia Jax also botched a buckle bomb her match against Sane last month.
It is also speculated that these issues have sabotaged Sane's chances for a serious push in WWE. She has been working alongside Asuka ever since her call-up to the main roster. However, apart from the tag team championship, she has been treated poorly and taking many singles losses.