Jerry Lawler to Return to WWE as RAW Commentator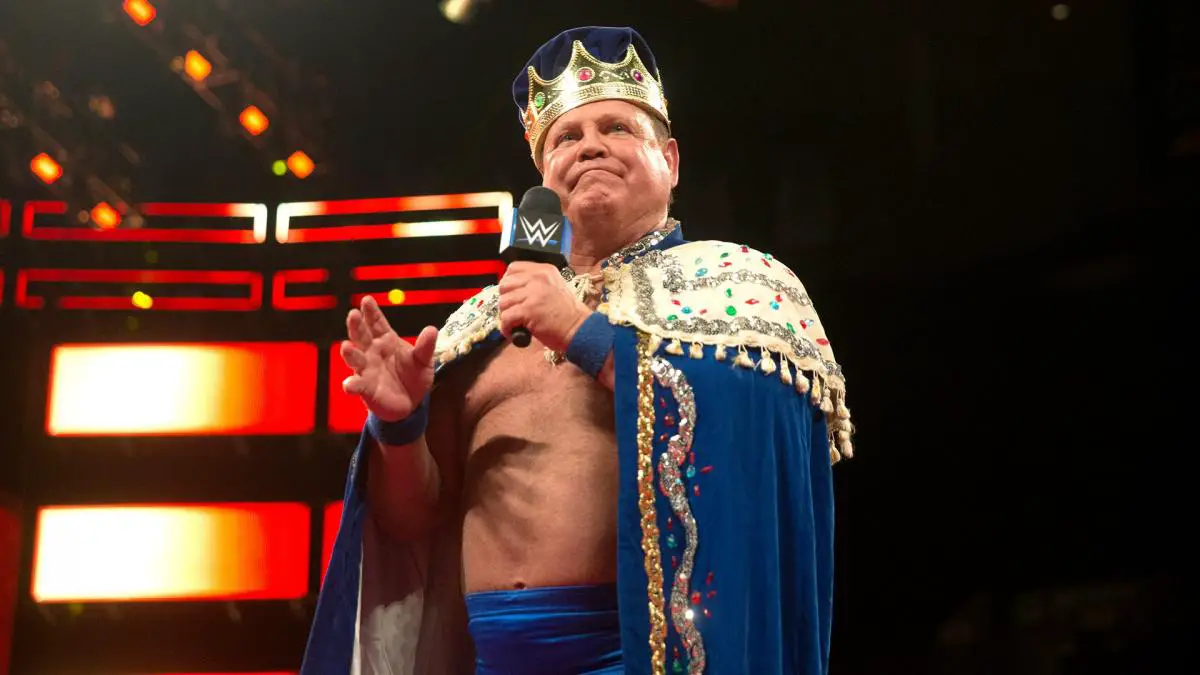 WWE Hall of Famer Jerry Lawler is all set to return to the Raw commentary table next week. It has been officially announced that Jerry Lawler would return as a commentator next week. 
Jerry Lawler made an appearance on Raw Talk where he confirmed that he would be replacing Corey Graves as Raw commentator for a few weeks as the latter is going on a honeymoon with Carmella. 
However, it hasn't been announced for how many weeks Lawler would work as a commentator on WWE Raw. 
During his appearance on Raw Talk, Lawler jokingly said he would be back behind the commentator's table because that idiot Corey Graves is getting married. 
Corey Graves and Carmella are set to tie the knot this Thursday in Fort Lauderdale. Carmella and Queen Zelina recently lost the tag titles to Sasha Banks and Naomi at WrestleMania 38. 
Stay tuned for updates on Jerry Lawler's return and Corey-Carmella's wedding.