List of Indian Wrestlers in WWE & Indian Origin
Check the list of Indian wrestlers in WWE over the years from 1980s to present time.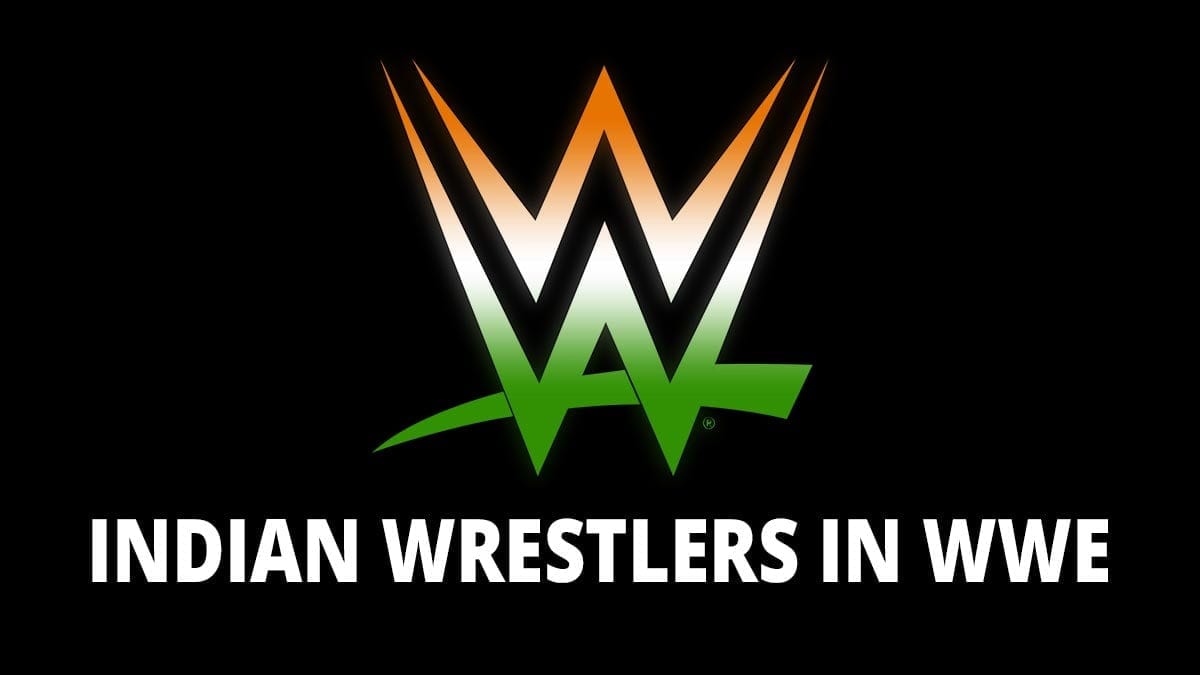 Despite India being the second biggest market for the company, there have been very few Indian wrestlers in WWE till now. And all this despite the Indian subcontinent having such a rich culture in traditional wrestling.
Gama Singh was the first name from India who worked with WWE for a long time back in the 1980s. But no Indian wrestler was much popular until the Great Khali made his way to WWE. After the start of NXT as the developmental brand in 2013, WWE roped in many athletes from the Indian origin to bolster the quota from the subcontinent. As a result, there are many Indian athletes working with WWE currently.
Here we are compiling the list of all the Indian Wrestlers who have worked in WWE.
Current(Active) Indian Wrestlers in WWE in 2023
Jinder Mahal – Former WWE Champion, currently part of the SmackDown roster.
Rinku Singh(Veer Mahaan) – Currently part of NXT.
Saurav Gurjar(Sanga) – Currently part of NXT.
Dilsher Shanky – Currently on WWE SmackDown.
Guru Raaj- Currently part of NXT.
Indian Wrestlers in WWE
Gama Singh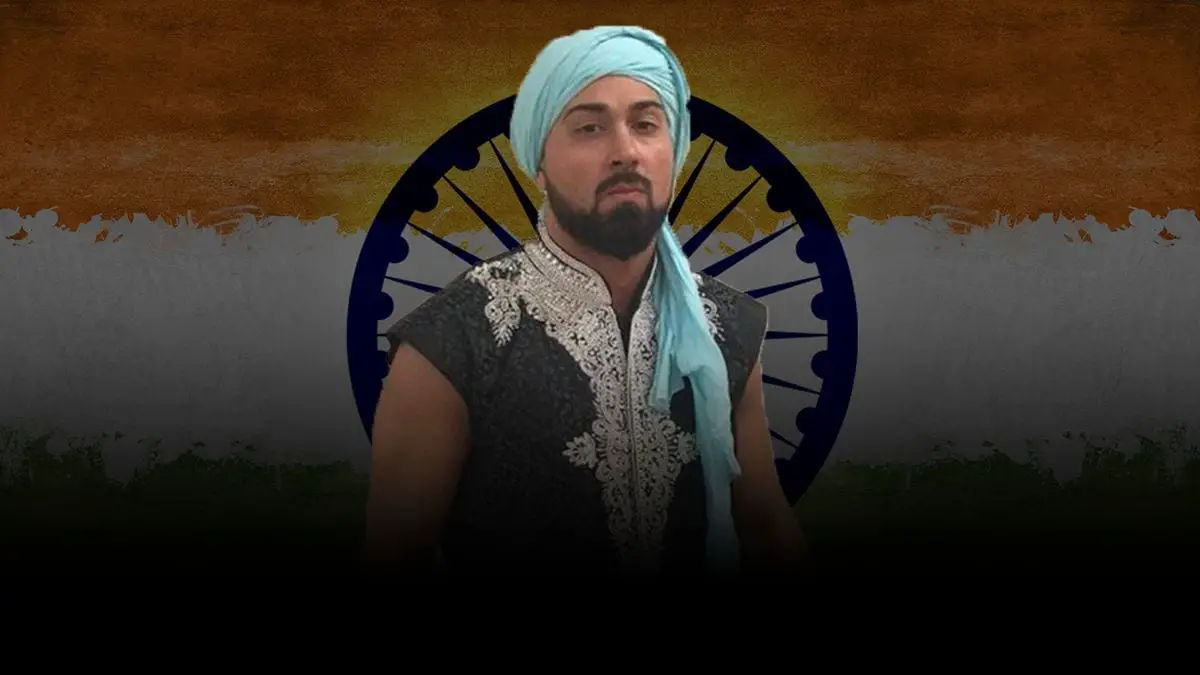 Gardowar Singh Sahota did not live in India for long, but he remains the first Indian-born wrestler to feature in WWE. He was signed by WWE in 1980. Gama Singh worked with WWE from 1980 to 1986. He appeared twice on WWE TV in 1985 on the shows- Prime Time Wrestling (defeating Johny Rodz) and Tuesday Night Titans. But apart from that, he has mainly worked in the undercard and WWE tours in the Middle East.
Gama Singh derived his name from the Great Gama of India- an undefeated wrestler in India in the early 1900s. He is currently working with Impact Wrestling as the manager of "Desi Hit Squad." Prior to WWE, he has worked with Stampede Wrestling for a long period of time as well as with NWA after his WWE stint. He is the uncle of former WWE Champion Jinder Mahal.
Tiger Ali Singh
Born in Canada, Tiger Ali Singh is a second-generation professional wrestler. After his initial training and work with NJPW, Tiger Ali Singh made it to WWE in 1997. He had a blockbuster start of his WWE career by winning the Kuwait Cup during a live event in Kuwait. However, he only got regular appearances on WWE TV after the start of the Attitude Era. Tiger portrayed a character of a billionaire just like Ted Dibiase's gimmick.
A win over Edge at Capital Carnage 1998 and then an appearance at Royal Rumble 1999 are some of his major moments in WWE. As he failed to connect with the audience, he was sent to Puerto Rico to improve his wrestling skills. The trip ended with an injury that Singh claimed to be a career-ending one.
He threw down his relationship with WWE down the drain by filing a case against the company for his injury and several other misconducts. He made his in-ring return in 2008 with HUSTLE promotion in Japan and has worked a few events since then.
The Great Khali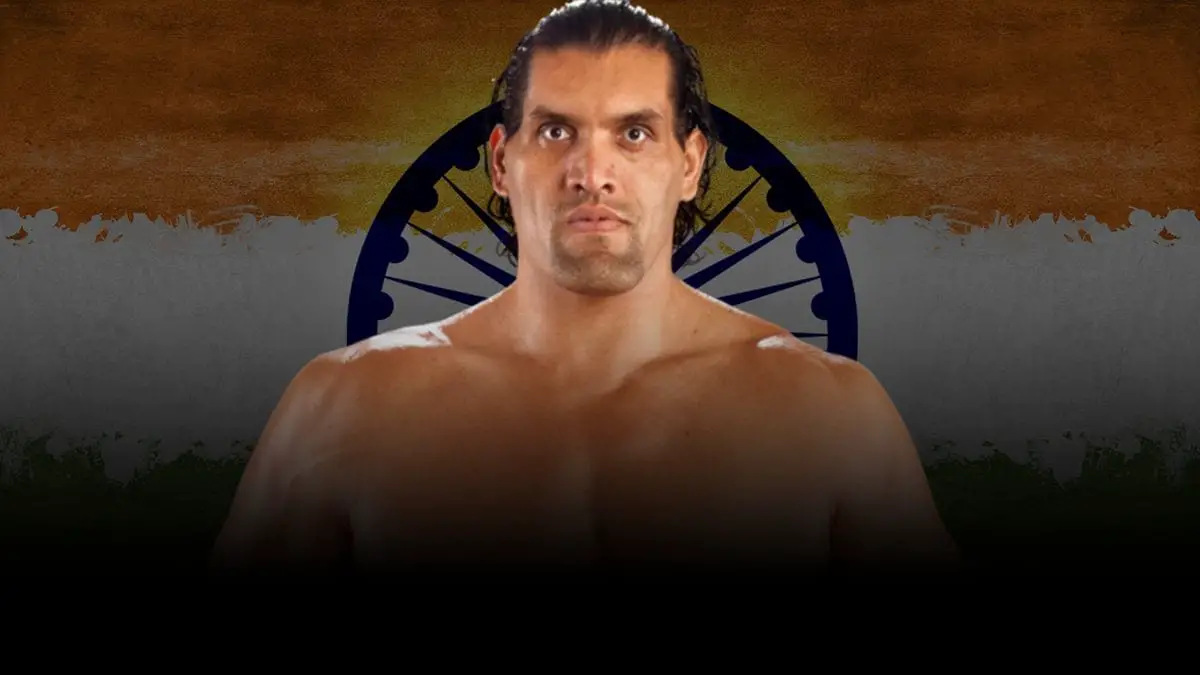 A 7 feet tall guy enters SmackDown and demolishes The Undertaker. This was how The Great Khali got introduced to WWE Universe in 2006. The first few months were great for Khali and he went on to get many squashes wins. But after his loss to the Undertaker before SummerSlam pushed him into a downhill curve.
Before that, Khali has had stint in various promotions in North America and a 2-year with NJPW. Then in 2006, he became the first Indian professional wrestler to be signed by WWE. Apart WWE's main roster, Khali also worked in ECW and Deep South Wrestling.
Khali's broad upper body actually played to a disadvantage to him as it turned him into a slouch in the ring. He had had many feuds with other famous WWE stars but came out on the losing end almost every time. In between, Khali became the World Heavyweight Champion in 2007. But apart from that, he was mostly used in comedy segments only.
The Great Khali was inducted into WWE Hall of Fame as part of the Class of 2021. He became the first Indian to achieve this feat.
---
Jinder Mahal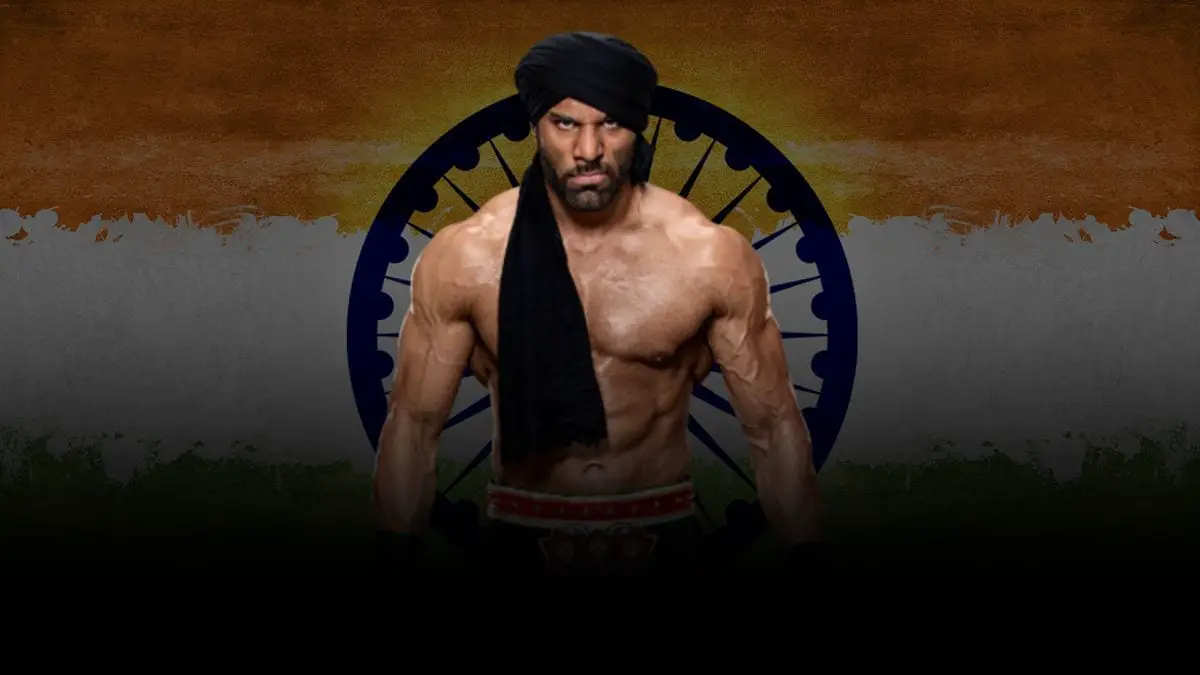 Jinder Mahal can be considered the most successful wrestler from Indian origin in WWE. He is billed from Punjab, India but actually from Canada. Mahal made his WWE debut in 2011 when he confronted The Great Khali. Initially, he worked as Khali's brother-in-law(kayfabe), leading to a feud with him. The start of his WWE career was underwhelming until he joined the stable '3MB.'
Although, the faction was reduced to being jobbers and doing comedy bits only. This led to Mahal being released by WWE in 2014. After working in the independent circuit for a while, he returned to WWE in 2016. His biggest achievement with WWE came at Backlash 2017 where he defeated Randy Orton to become WWE World Heavyweight Champion.
At WrestleMania 34, Mahal added the WWE United States Championship to his portfolio. Lately, Mahal has suffered knee injuries and was required to have multiple surgeries, leading to him being sidelined from in-ring action. He is currently part of the WWE SmackDown roster but has not been seen on-screen for the last few months.
Akam
Akam started his career with freestyle wrestling in Canada and has been the heavyweight national champion in 2010, 2011, and 2013. Real name is Sunny Dhinsa, and he was considered as a prospect for the 2016 Summer Olympics for Canada. But he was scouted by Gerald Briscoe in 2014 and signed with NXT in the same year.
Akam made his NXT debut in 2015 before being put in a tag team with Rezar in 2016. He has been the most accomplished Indian-origin wrestler as he has won Dusty Rhodes Tag Team Classics, NXT Tag Team Championship, and RAW Tag Team Championship.
An injury in early 2019 derailed his career a bit. He had to undergo surgery and returned to WWE only in October 2019. However, an injury to his tag team partner Rezar has once again put the tag team on the shelf. Both Akam and Rezar were later released from WWE in 2020.
Jeet Rama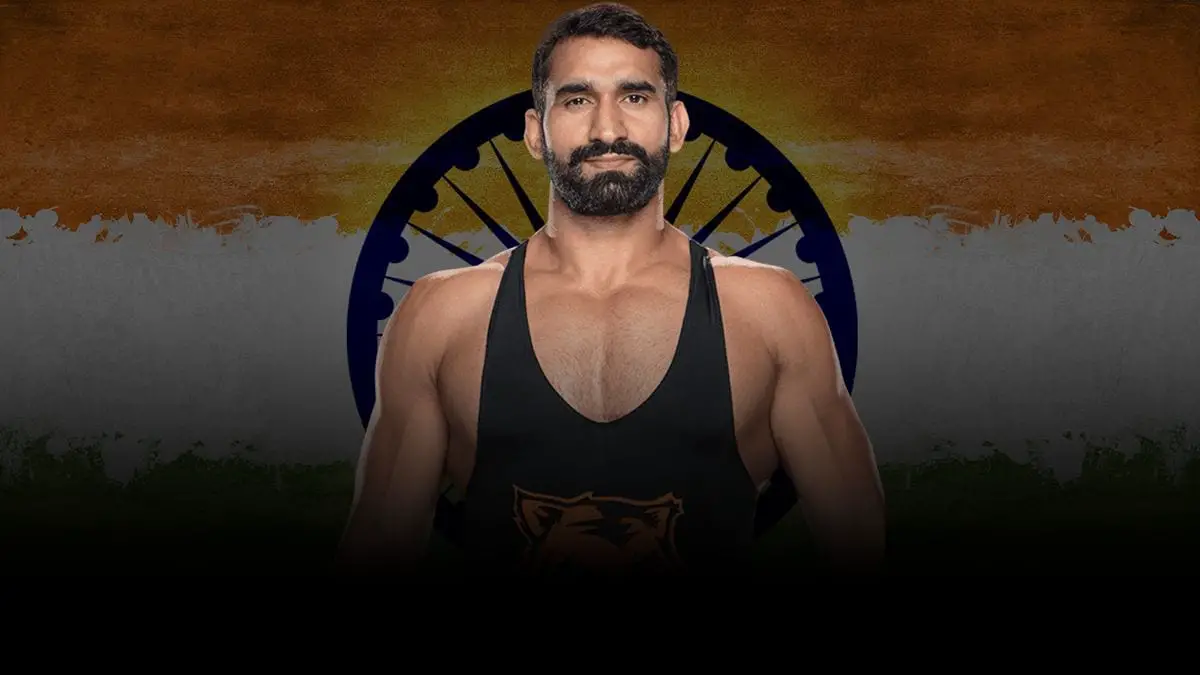 Real Name is Satender Dagar, Jeet Rama was trained in traditional Indian freestyle wrestling in his home state of Haryana. WWE came calling after seeing his talent and he was signed to NXT in 2015. Rama made his in-ring debut at a live event in New Delhi by defeating Chad Gable.
Rama competed several times in NXT live events and even formed a tag team with Kishan Raftar briefly. Rama was later part of 205 Live and Superstar India Spectacle before his release in November 2021.
Kishan Raftar
Kishan Raftar came under the spotlight due to his exploits in World Kabaddi League, which was a traditional circle-style Indian Kabaddi League taking place at various places across the globe. Born in Moga, Punjab, his real name is Lovepreet Singh Sangha.
Raftar made it to NXT at the time as Jeet Rama in 2015 and the exit also came at the same time for both men. Raftar was always seen as a better prospect than Rama and made his NXT debut much earlier. The names like Jason Jordan and Chad Gable were his early opponents. But unfortunately, his career boiled down and he was ultimately released by NXT.
The Singh Brothers – Sunil and Sameer
The Singh Brothers are also Indo-Canadian pair who have featured on WWE TV for a considerable amount of time. The brothers started their wrestling career in 2005 but came to WWE only in 2016. Before WWE, they worked in various promotions, including TNA's Indian promotion – Ring Ka King and Jeff Jarret's GFW.
Sunil Singh and Sameer Singh signed with NXT in 2016 and worked mainly in the cruiserweight division. They were promoted to the main roster as Jinder Mahal's sidekicks and helped him win the WWE Championship. They were also part of 205 Live but participated in matches sporadically. Recently, they were involved with 24/7 Championship with Sunil winning it 5 times and Sameer winning it 4 times. The pair was released from WWE in 2021.
Kavita Devi
Kavita Devi (Dalal) comes from weightlifting background where he won the Gold Medal for India in Asian Games in 2016. She was then signed by The Great Khali for his Indian wrestling promotion- Continental Wrestling Entertainment.
From there, Kavita was picked by WWE for 2017 Mae Young Classic Tournament. After impressing in the tournament, she was signed by NXT, becoming the first Indian Women wrestler in WWE. She is also the first Indian Women Wrestler to feature at WrestleMania, making her WWE debut on 8 April 2018 at WrestleMania 34 in Women's Battle Royal.
Kavita has been out of action from the last two years due to injury and family issues. She was reportedly released from the promotion in 2021. Kavita later denied those reports, but she is still to return on WWE TV since then.
Sanga(Sourav Gurjar)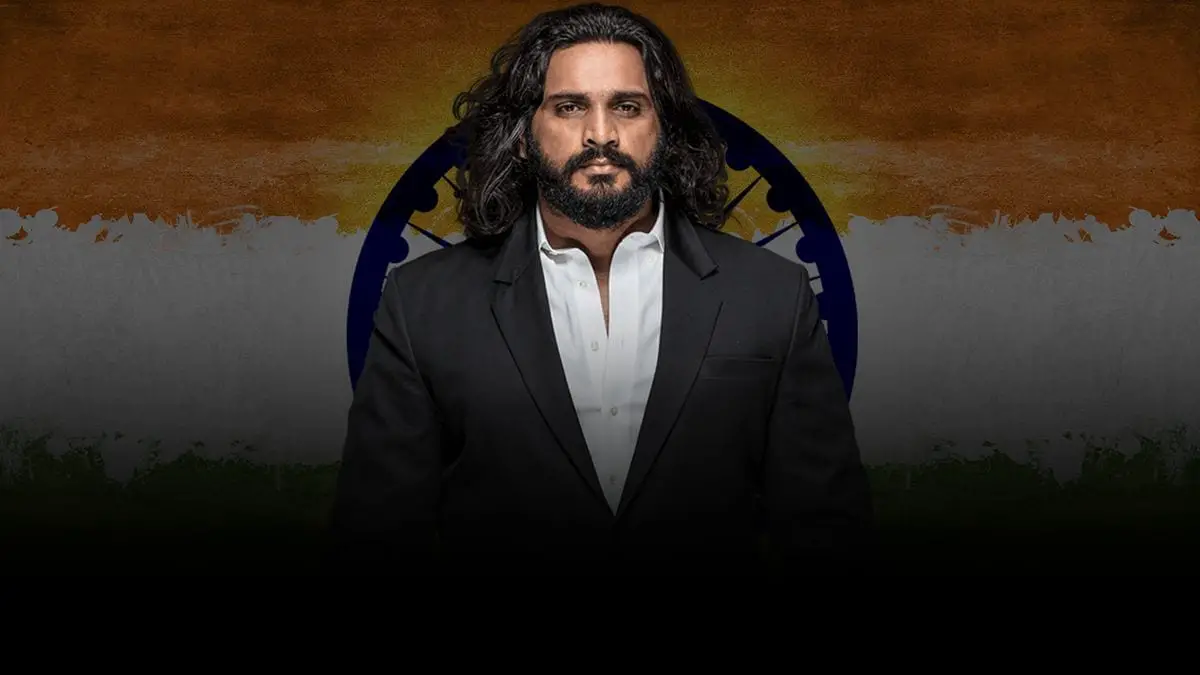 Although Sourav Gurjar got his breakthrough in wrestling in 2011 with TNA's Ring ka King, he only got to WWE in 2018. In RKK, he performed under the ring name- Deadly Danda (which actually translates to deadly stick). Since then, he got some prominent roles in Indian Mythological TV series- Mahabharat (as Bheem) and Hanuman (as Vali).
Saurav was selected for NXT in 2018 as part for NXT's first trails in India. The former National Kickboxing Champion made his debut in NXT teaming up with fellow Indian recruit Rinku Singh. The team also made its TV debut on 25 March 2020 under the name- Indus Sher. Gurjar was part of Superstar Spectacle India event. He was out of action for more than a year before returning to NXT in 2022 as Sanga.
---
Veer Mahaan(Rinku Singh Rajput)
Rinku Singh Rajput's claim to fame was winning the pitching contest in reality TV series Million Dollar Arm in 2008. He was subsequently signed by Pittsburgh Pirates and played in minor baseball leagues for many years. He also had a movie made after him named Million Dollar Arm.
But then he made a switch to professional wrestling after signing with NXT in 2018 after appearing for trials in India. He made his debut in a singles match against Kassius Ohno but was soon put in a tag team with Sourav Gurjar. The pair has made their TV debut earlier in 2020.
Veer was later paired with former WWE Champion Jinder Mahal and Shanky on WWE RAW in an all-India stable. He was split from the stable in WWE Draft 2021. He had a brief run as a heel on RAW, getting involved mainly in squash matches. He is currently drafted back to NXT to team up with Sanga(Saurav).
Mahabali Shera
Mahabali Shera broke into the scene with TNA' Ring Ka King promotion. Under the ring name of Mahabali Veera, he even won the RKK World Heavyweight Championship. TNA was so impressed with his work that they took him to their USA show.
Shera worked with TNA until 2017 before joining NXT in 2018. But he only worked a few live events with WWE's developmental brand and left for Impact again in 2019. Currently, he is part of Gama Singh's Desi Hit Squad.
Shanky(Dilsher Shanky)
Real Name Gurvinder Singh Malhotra, Dilsher Shanky has been trained in Great Khali's Continental Wrestling Entertainment promotion where he also became CWE Heavyweight Champion in 2018. He was selected for WWE Developmental Contract in 2019 after tryouts in Mumbai. Earlier, Shanky has also worked in some Indian movies apart from working as an accountant in a college. He is set to appear at WWE Superstar Spectacle India special event.
Dilsher Shanky was later paired with Jinder Mahal and Veer on WWE RAW. He was later drafted to SmackDown with Jinder Mahal. Later, a rift was shown between Shanky and Jinder, following which he went off-screen.
Giant Zanjeer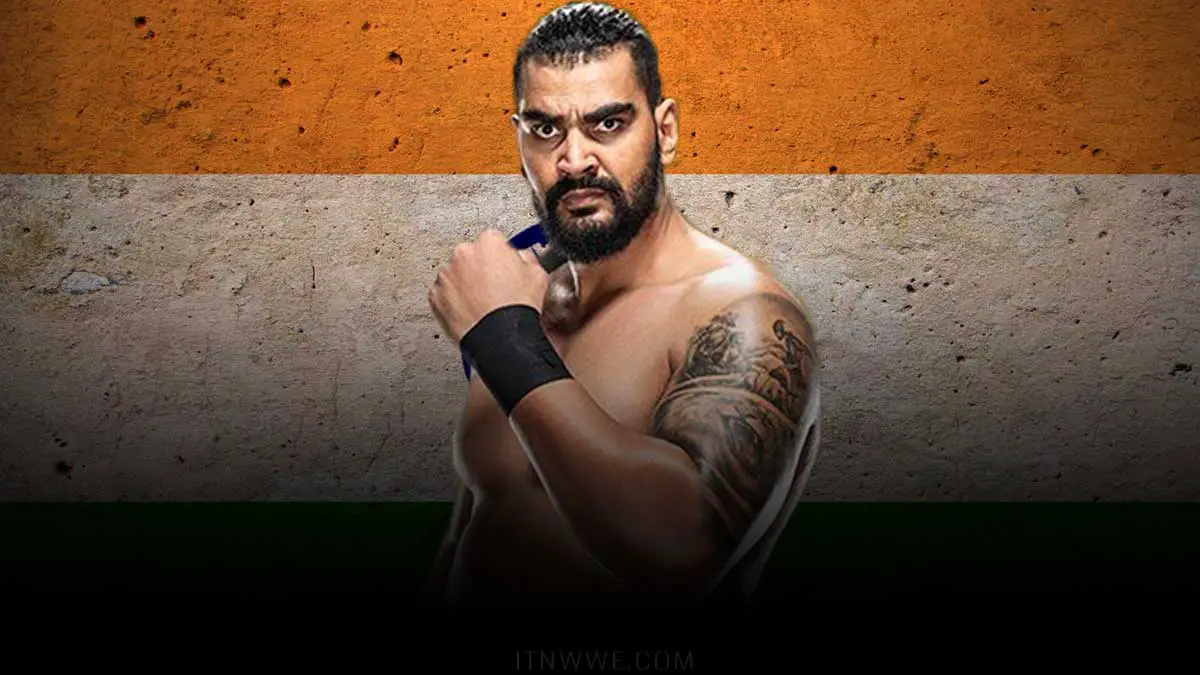 With a height of 7 feet 2 inches, Giant Zanjeer is billed as the largest Indian athlete to appear in WWE. Zanjeer's real name is Sukhwinder Singh Grewal and he hails from Jargaon, Punjab. He was selected for WWE Developmental Contract in 2019 after appearing in WWE India Tryout in Mumbai. Before that, Giant Zanjeer has trained under Great Khali in Continental Wrestling Entertainment.
Zanjeer teamed up with Shanky, Rey Mysterio and Ricochet in a tag team match at Superstar Spectacle India. He was later released from WWE in August 2021.
Guru Raaj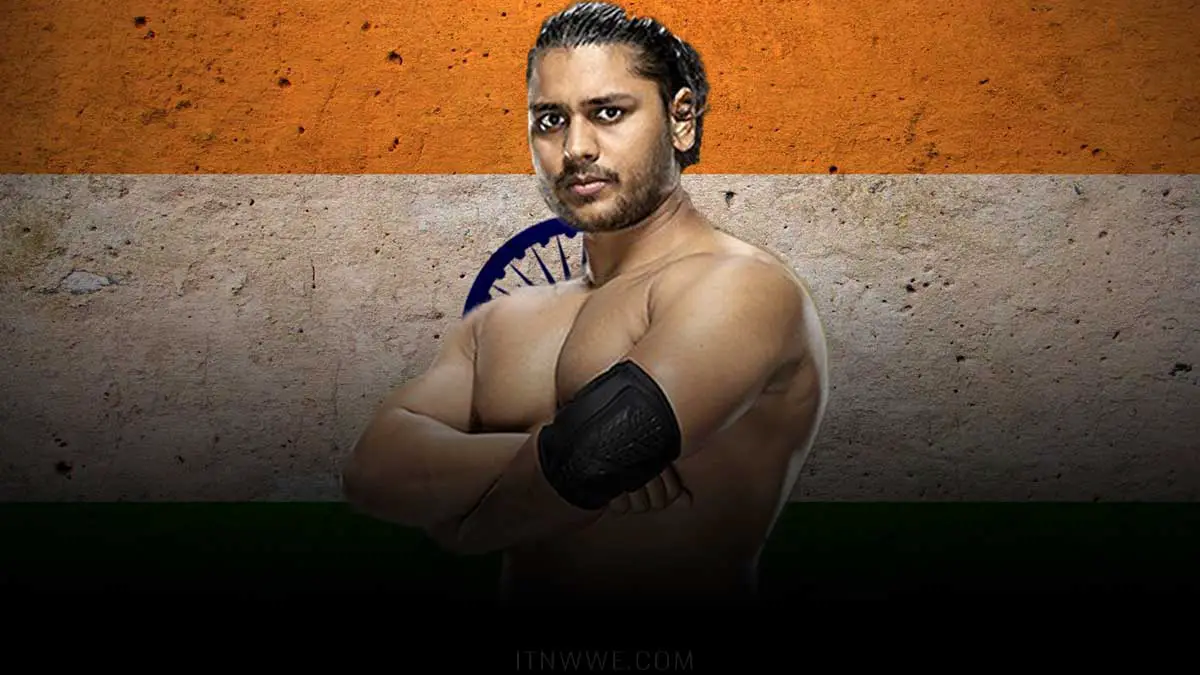 Guru Raaj is advertised by WWE as India's first high-flying wrestler in WWE. His real name is Laxmikant Rajpoot and he hails from Banda, Uttar Pradesh. He has appeared on NXT, 205 Live and NT Level Up.