Hell in a Cell 2020: Orton Defeats McIntyre for 14th World Title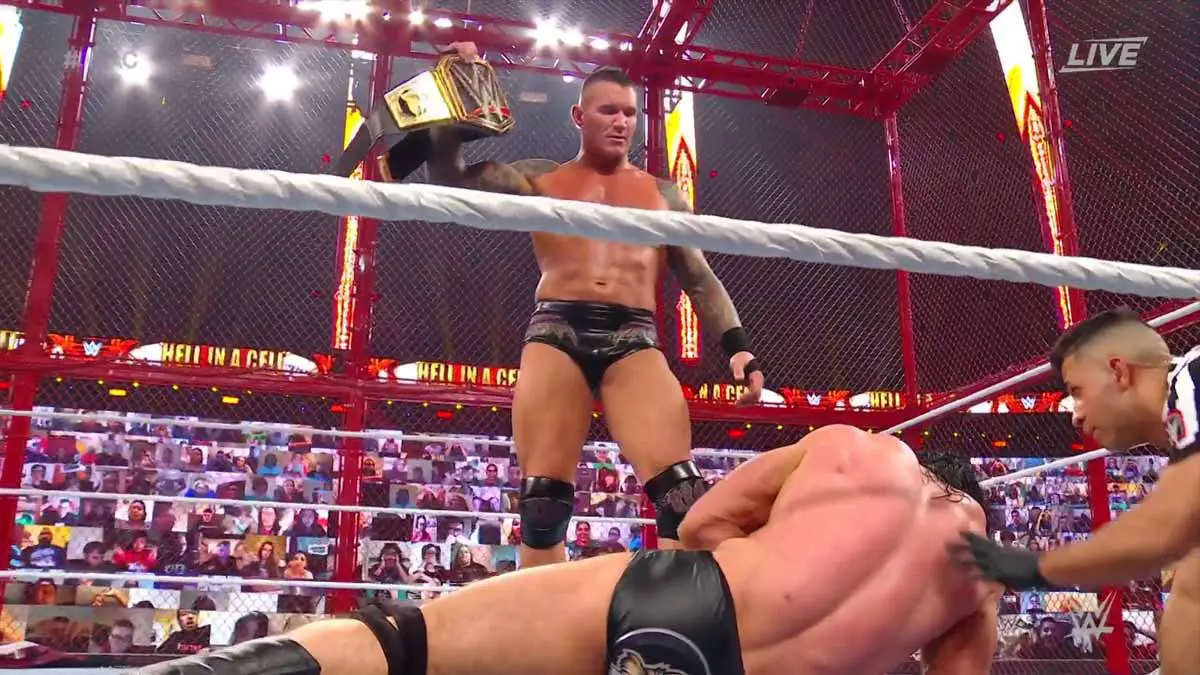 Randy Orton defeated Drew McIntyre at Hell in a Cell 2020 to win WWE Championship, his 14th WWE World Title.
Orton and McIntyre have been feuding over the WWE title since July this year and McIntyre had managed to retain his title over Orton twice before at SummerSlam and at Clash of Champions.
At Hell in a Cell 2020 event, Orton tried to get an advantage prior to the match with a sneak attack. However, McIntyre identified the threat in due time and took the upper hand in the pre-match brawl before taking Orton inside Hell in a Cell cage to start the match.
The match went back and forth quite a few times before Orton became frustrated and left the cage. As McIntyre followed him out, Orton sent him into the door and then climbed to the top of the cage. After a bit of taunting from Orton, McIntyre followed him to the top.
In the spot which followed, McIntyre fell down the side of the cage and into the announce table. This was a throwback to Shawn Michaels falling into the announce table at the first-ever Hell in a Cell match in 1997.
Even after this, McIntyre made a comeback when the action returned inside the ring and hit Orton with a Claymore kick. However, Orton slipped out of the ring to avoid cover. As McIntyre brought him back, Orton dodged the second Claymore attempt and hit RKO to get the pin and the WWE Championship.
As the show went off the air, McIntyre recovered in the ring and was staring hard at Orton, indicating that their rivalry is far from over.
This will be Orton's 10th WWE Championship reign, but first one since losing the title to Jinder Mahal in 2017. He also has 4 World Heavyweight Championship titles with WWE, taking the total to 14 World titles. Orton is now tied with Triple H in title reigns and just Ric Flair and John Cena have more World Title reigns at 16.