Clash of Champions: Drew McIntyre Retains WWE Title Over Orton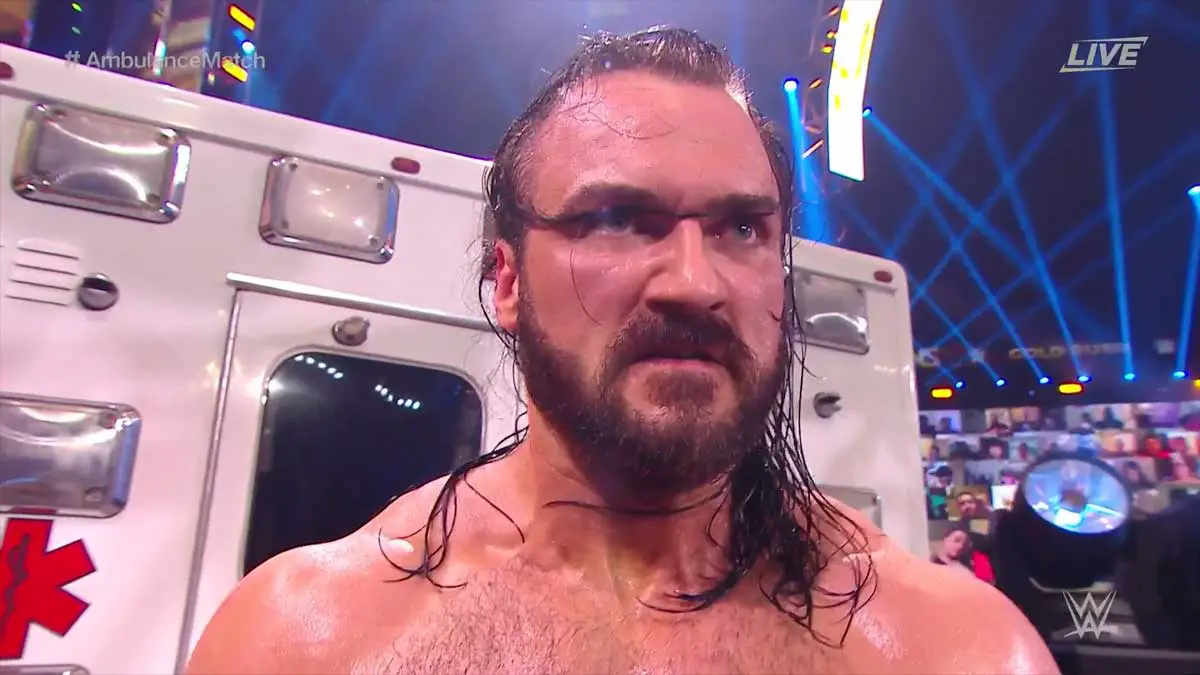 Drew McIntyre was able to retain the WWE Championship against Randy Orton by winning the Ambulance Match at Clash of Champions 2020 PPV.
Randy Orton came into the position to win his 14th World title at Clash of Champions multiple times. But a "ghosts from the past" scenario denied him the title time and again.
Drew McIntyre started the match with good offense but Orton turned it around with a low blow. He was looking to put away McIntyre for good by hitting him with a punt kick and taking advantage of McIntyre's jaw injury. However, The Big Show appeared and choke slammed him into the announce table.
The match continued with more back and forth offense. McIntyre knocked off the ambulance door with his Claymore kick before their brawl reached the backstage area. The Viper was once again looking for the punt kick but was denied this time by Christian.
McIntyre took Orton back near the ambulance where Orton slammed him on Ambulance's windshield. Then, Shawn Michaels appeared and hit Orton with the Sweet Chin Music.
The Scottish Psychopath then denied Orton the win by preventing the door at last second before going onto to hit a Claymore kick. McIntyre then set up Orton for the punt kick and closed the Ambulance door on him to retain the WWE Championship.
Big Show, Christian & Shawn Michaels- all had been recent victims of Orton's punt kicks over the last few months. Another of Orton's Punt kick victim appears after the match when Ric Flair drove the Ambulance carrying Orton in the back.
Check the complete results from WWE Clash of Champions 2020 PPV here.
Previously, Drew McIntyre defended Randy Orton at SummerSlam 2020 in a winning effort. Orton then attacked McIntyre on 24 August edition of WWE RAW to cause him a Jaw fracture. Orton then won the #1 contender match to set up the rematch for Clash of Champions PPV. McIntyre also retaliated by taking out Orton on the 7 September episode of RAW.