Goldberg vs The Fiend Match Set for WWE Super ShowDown 2020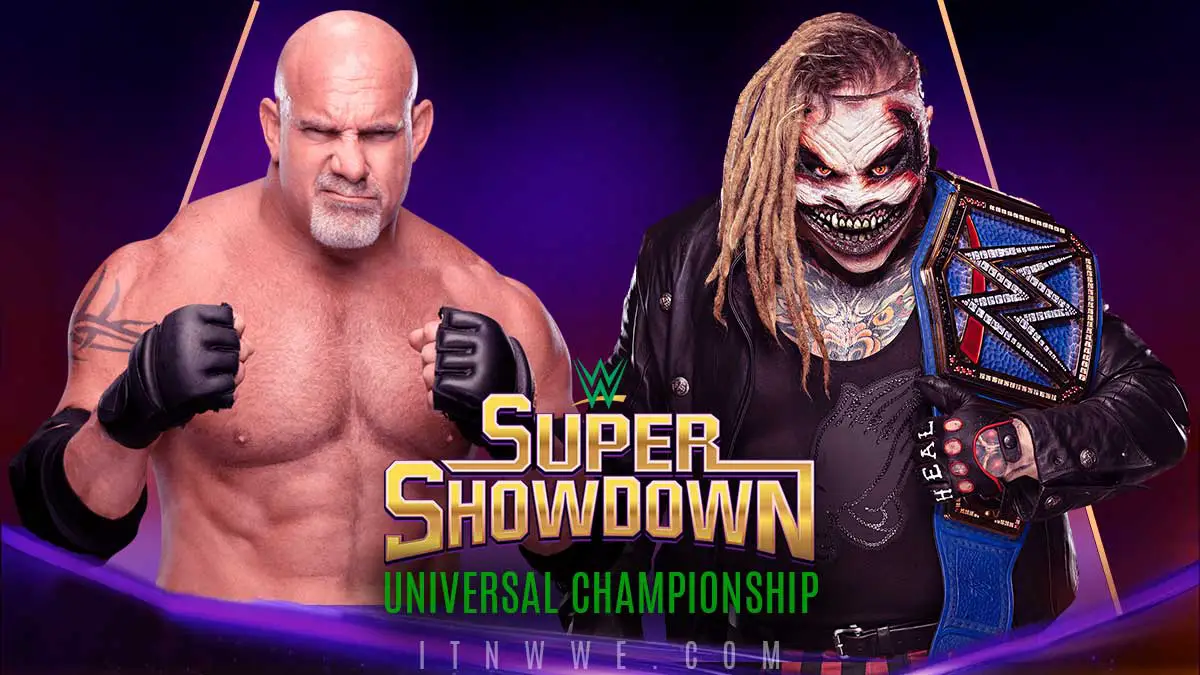 The Fiend Bray Wyatt has accepted the challenge from Goldberg for the WWE Universal Championship match at WWE Super ShowDown 2020 PPV.
WWE earlier announced that Hall of Famer Goldberg would appear at SmackDown to announce his next opponent. However, Goldberg only joined the show via video conferencing. Goldberg said that he watched WWE Royal Rumble 2020 two weeks back and is raring come back into action.
However, his old foe Brock Lesnar is busy with Ricochet and Drew McIntyre, so he would like to go after the Universal Championship. His previous run with the title was a short one and that he never got a rematch.
Bray Wyatt interjected the screen with the Firefly Fun House 'Breaking News' segment and accepted the challenge. Wyatt also added Mercy the Buzzard into the segment with a 'weather bug report' where Mercy informed us that it is getting cold in hell. Goldberg was quick to squash Wyatt's attempt to intimidate him and informed him that "he is next."
Goldberg's last match with WWE was at SummerSlam 2019 where he squashed Dolph Ziggler. Before that, Goldberg was involved in a horrible, botch-ridden match against The Undertaker at Super ShowDown 2019.
The Fiend is coming out of a feud with Daniel Bryan whom he defeated at WWE Royal Rumble 2020 in a strap match.