The Fiend vs Daniel Bryan Confirmed for Survivor Series 2019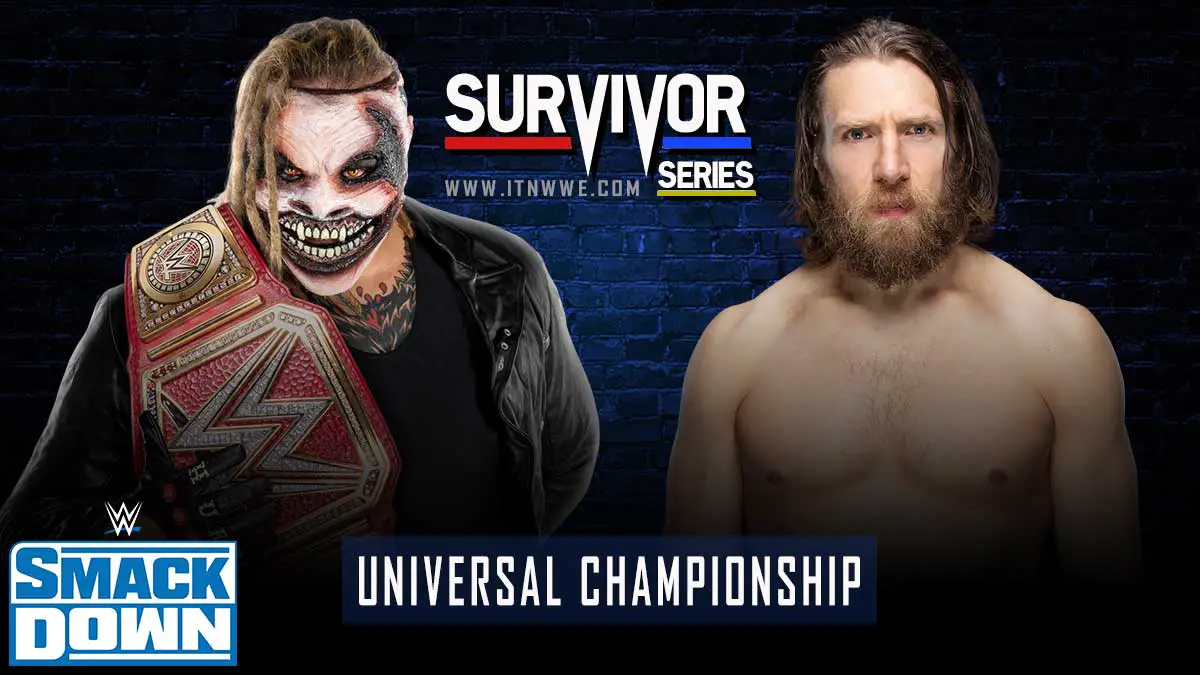 It is now confirmed that The Fiend Bray Wyatt will defend WWE Universal Championship at Survivor Series 2019 against Daniel Bryan.
Last week, the Fiend attacked Daniel Bryan backstage when he was arguing with Sami Zayn. Later, some reports emerged that Bryan vs The Fiend is indeed WWE's new plan for WWE championship at Survivor Series 2019. Later, WWE announced a special MizTV segment with Daniel Bryan, while Bray Wyatt was announced to appear separately.
During the SmackDown episode of last night, Bray Wyatt unveiled a new WWE Universal Championship belt which is now in blue leather to match with SmackDown's theme color. During the final segment, Daniel Bryan joined Miz for the MizTV segment. Miz asked Bryan why he thinks that Wyatt attacked him last week. When Bryan didn't respond, The Miz said that he thinks it's because Wyatt senses weakness in Bryan and Wyatt knows that Bryan is washed up.
Bryan came back by saying that he wasn't talking because MizTV sucks and has always sucked. Bryan acknowledged that he is a bit mentally unstable. But he has his passion alive which forces him to do things like kicking AJ Styles in the ball to win the WWE Championship. Bryan said the mixture of mental instability and passion is dangerous and the only person that understands it is Wyatt, who is also mentally unstable.
Wyatt popped up on the big screen from the Firefly Fun House. He went on to make riddles about why The Fiend attacked Bryan. He said maybe The Fiend did it to scare him, or maybe he did it because he remembers what Bryan did. Wyatt got over to the darker version during this line but then flipped and said: "or maybe he did it just to play with you."
Wyatt pulled out the Universal title belt and asked Bryan if he wants to come to play. All that Bryan has to do is say that one magic word. The fans started chanting "yes" but Bryan kept saying "no." All of Wyatt's puppets also joined in responded by saying "yes" in a back and forth. Bryan said it's clear that Wyatt is trying to manipulate him but he is not a puppet. If Wyatt wants to play with him, then they need to fight over the Universal title.
Wyatt agreed to Bryan with a maniacal "yes" chant. The crowd joined him in the chant but soon fizzled out as they realized that Wyatt is once again drifting to the dark side. Miz then announced it will be Bryan vs Wyatt for the Universal title at Survivor Series.