Edge Choose Roman Reigns for WrestleMania 37
WWE Hall of Famer Edge will challenge WWE Universal Champion Roman Reigns at WrestleMania 37.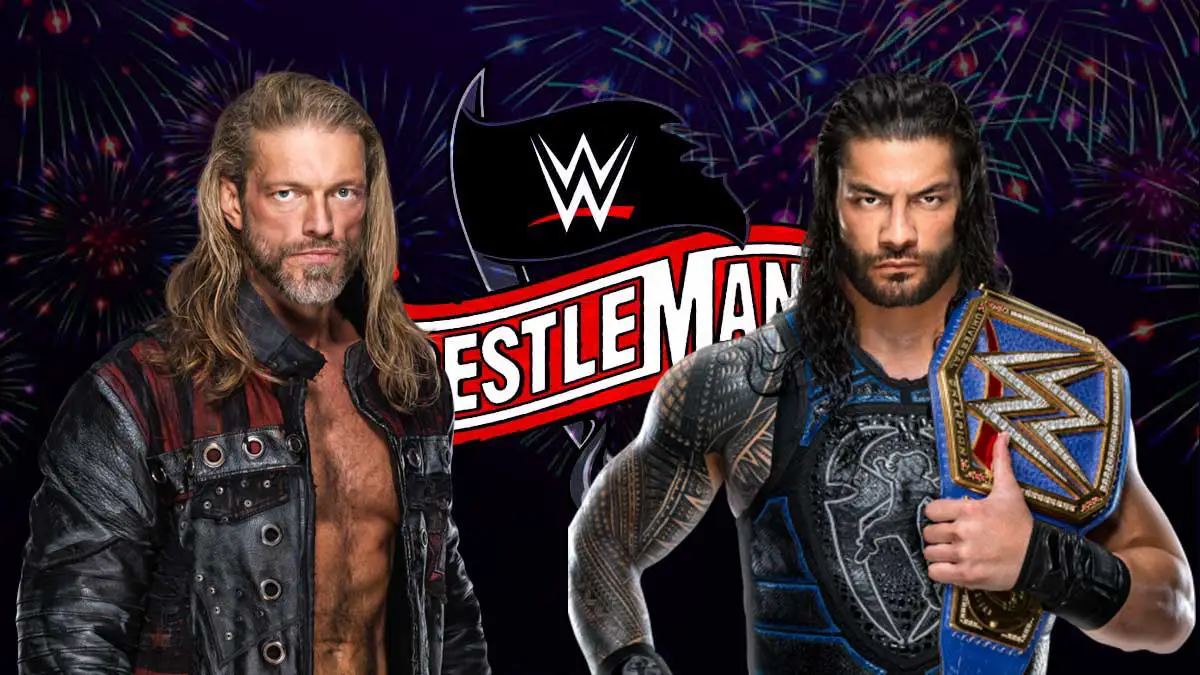 Edge won the men's Royal Rumble match in January and held the right to choose which World titleholder he wanted to challenge at this year's WrestleMania. Edge kept on saying that he is keeping his options open until Elimination Chamber 2021 PPV.
WWE Universal Champion Roman Reigns tried to intimidate him into choosing him in the last few weeks and even took him out with a spear to close this week's SmackDown. Roman Reigns faced Daniel Bryan at Elimination Chamber 2021 PPV in a short match.
After the match, Edge hit the ring and speared Roman. A hyped-up Edge then pointed to WrestleMania sign to confirm that he will indeed face Roman at WrestleMania 37.
Daniel Bryan Wins Elimination Chamber
Before this drama unfolded, six SmackDown stars wrestled inside the Elimination Chamber to get a shot at Roman Reigns' title. Daniel Bryan and Cesaro started the match where Cesaro dominated for the better part.
King Corbin came in and unloaded on both of them to keep control for the next few minutes. Corbin sent Bryan's knee into the pod and hurt it some more. Sami Zayn avoided to come into the match but Cesaro was at hands to pull him into the match. Cesaro was also able to put Corbin in the sharpshooter and eliminate him.
Kevin Owens entered and was at his offensive best. The chaos inside the chamber continued as Jey Uso entered last. Owens eliminated Sami when he was on his way out, Jey trapped and hurt Owens' shoulder, followed by a pin on Owens.
Cesaro once again focused on Bryan's knee as was able to get Bryan into a swing. Jey cut off the swing with a superkick and hit the splash to eliminate him. Bryan ate a splash from Uso but countered the second one and hit the running knee to win the match. You can check here for more results and updates from WWE Elimination Chamber 2021 PPV.
Roman Makes Short Work of Daniel Bryan
The Elimination Chamber match was shortly followed by Roman Reigns coming out to face Bryan. Bryan, although with a hurt knee, tried to turn tables on Reigns with an early Yes Lock. However, Roman powered out of it and took down Bryan with a spinebuster. Roman then put on the Guillotine choke for the win in one and a half minute.
With the Elimination Chamber match over, WWE decided to make strides with WrestleMania as Edge came out and took out Roman. WrestleMania 37 takes place on 10th & 11th April 2021 at Raymond James Stadium. Keep following this space for the latest updates on WrestleMania 37.