Drew McIntyre Wins Back WWE Title, Set to Face Roman Reigns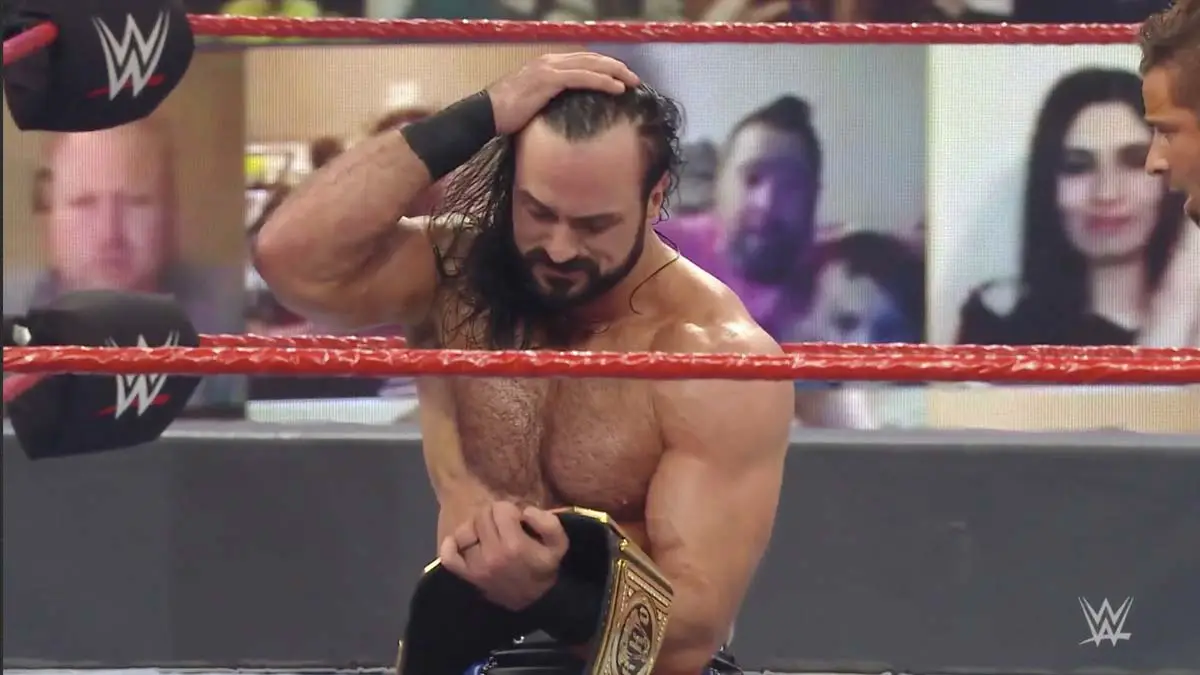 Drew McIntyre has once again won the WWE Championship from Randy Orton on this week's RAW episode in a No Count and No Disqualification Match.
After months of rivalry, Randy Orton was able to win the title from McIntyre at Hell in a Cell 2020 PPV last month. Earlier, McIntyre was able to retain the titles at SummerSlam 2020 and Clash of Champions 2020 PPVs.
After losing the title, Drew McIntyre kept coming after Orton in the last three weeks at RAW. The Fiend was also involved in the storyline initially and a triple threat match was rumored for the title. But The Fiend's direction was shifted elsewhere from last week and only a singles match was announced between Orton and McIntyre.
Drew McIntyre Went Back to Scottish Heritage
Before he came out to face Orton in the main event of RAW, Drew McIntyre was presented with a sword and a chest of some heritage clothes from Sheamus. McIntyre seemed to have gained some new energy as he entered with those ring gear.
The energy was evident from the start as McIntyre beat around Orton in the initial stage. So much so that Orton picked up the title and decided to head back.
Match Changed to No-Disqualification
As Randy Orton reached the ramp, WWE Producer Adam Pearce came out and told Orton that he can not leave the match like that. He then changed the match to a no count out and no disqualification match and a winner has to be determined at the end of it.
The match then went back and forth with both men giving their all. Orton thought he had Drew McIntyre when he two back to back draping DDTs, one on the floor and the other one in the ring. However, The Scottish Psycopath avoided the RKO and caught Orton with the Claymore Kick to win the match.
This will be McIntyre's second WWE Championship title reign. Also, he had won back the title from Orton in just 22 days, making it Orton's shortest title reign.
Drew McIntyre vs Roman Reigns Set for Survivor Series
With McIntyre winning the WWE Championship, he will now face WWE Universal Champion Roman Reigns in a non-title champion vs champion match at Survivor Series 2020. Earlier, Orton was supposed to represent RAW as the brand's main champion.
McIntyre started the buildup for that match last Friday on SmackDown already as he interrupted Roman's opening promo. Later, he defeated Jey Uso in the main event match. The Scottish Psychopath also called out Roman on RAW tonight as he claimed that he would win the WWE title and then defeat Roman at Survivor Series.
He has made already made the first part of that statement true. It remains to be seen whether the second part of defeating Roman will also come true or not.