Dominic featuring heavily in Rey Mysterio's program leading up to MITB
Dominic Mysterio is featuring heavily in the leadup to Rey Mysterio vs Samoa Joe match at Money in the Bank(MITB).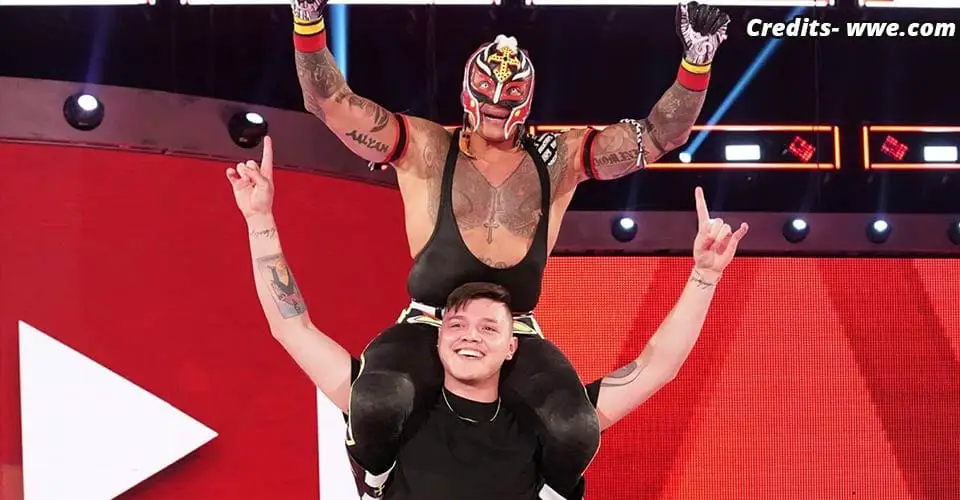 Rey Mysterio will again try to clinch the United States Championship from Samoa Joe at Money in the Bank. But for some reason or the other WWE is keeping Dominic as part of the storyline through and through ever since March. As Mysterio defeated Joe two weeks ago, Dominic hoisted him over his shoulders during the celebration. Last week, Joe cornered Dominic and warned him not to try and mock him again.
This week another WWE superstar got involved in the saga. As Rey was in a backstage interview and was replying to Joe's actions from last week, Cesaro mocked Rey for bringing his son to the work. He also commented that Dominic looks more like Joe than Rey which lead to a brawl between Cesaro and Rey. Later in the show, they faced off in a match where Rey went on to defeat Cesaro and gained some momentum leading up to Money in the Bank.
But the question still persists if and how will Dominic get involved at Money in the Banks. With him being a trained wrestler, although in an initial stage, don't rule him out for a major spot at the show. Money in the Bank will take place this Sunday at XL Center in Hartford, CT. For complete details, news, and updates regarding the show, you can follow this space.