The Club Renamed to OC- The Orginal, Official & Only Club
WWE's heel stable featuring AJ Styles, Luke Gallows and Karl Anderson, the Club is renamed as the OC – 'the Original and the Only Club that matters'.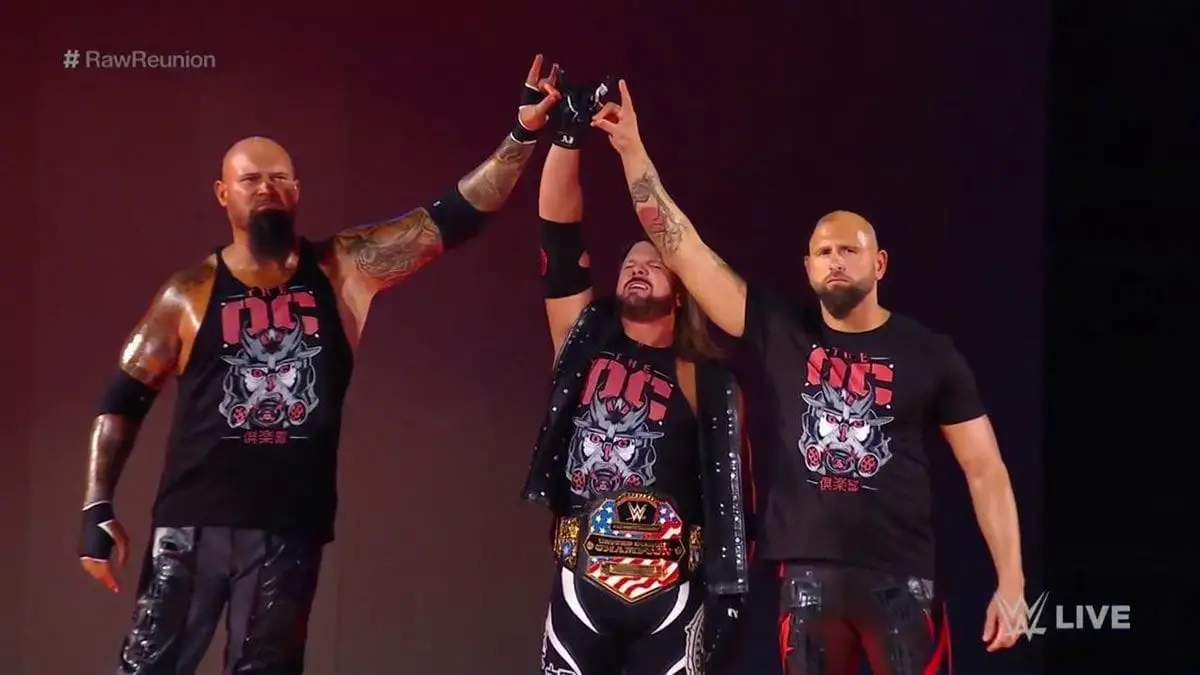 The name was used last night at RAW Reunion episode for the first time during a backstage segment between the group. However, Styles spoke with The Wrap yesterday and revealed that they are now calling their group The OC. He said, "We are the Official, we are the Original, we are the Only Club that matters. We are now and forever The O.C."
WWE filed to trademark this term just this past week for general wrestling and merchandise use, indicating a focus on the name. And it is for this exact purpose that WWE might have changed the name of the stable- to prepare a new line of merchandise.
The Club can be considered a version of the Bullet Club from NJPW where all three members featured. Styles replaced Finn Balor as the leader of the Bullet Club in 2014 when Balor left NJPW for WWE's NXT. While talking to the Wrap, Styles has also expressed that Balor has an open invitation to join the group.
The OC featured in a segment with DX and Kliq on the RAW Reunion episode last night. Styles was facing Seth Rollins when Triple H and Shawn Michaels came out to make the save on Rollins. They were ultimately joined by other DX and Kliq members to outnumber the OC.