Bryan vs Miz vs Corbin Royal Rumble #1 Contender Match Announced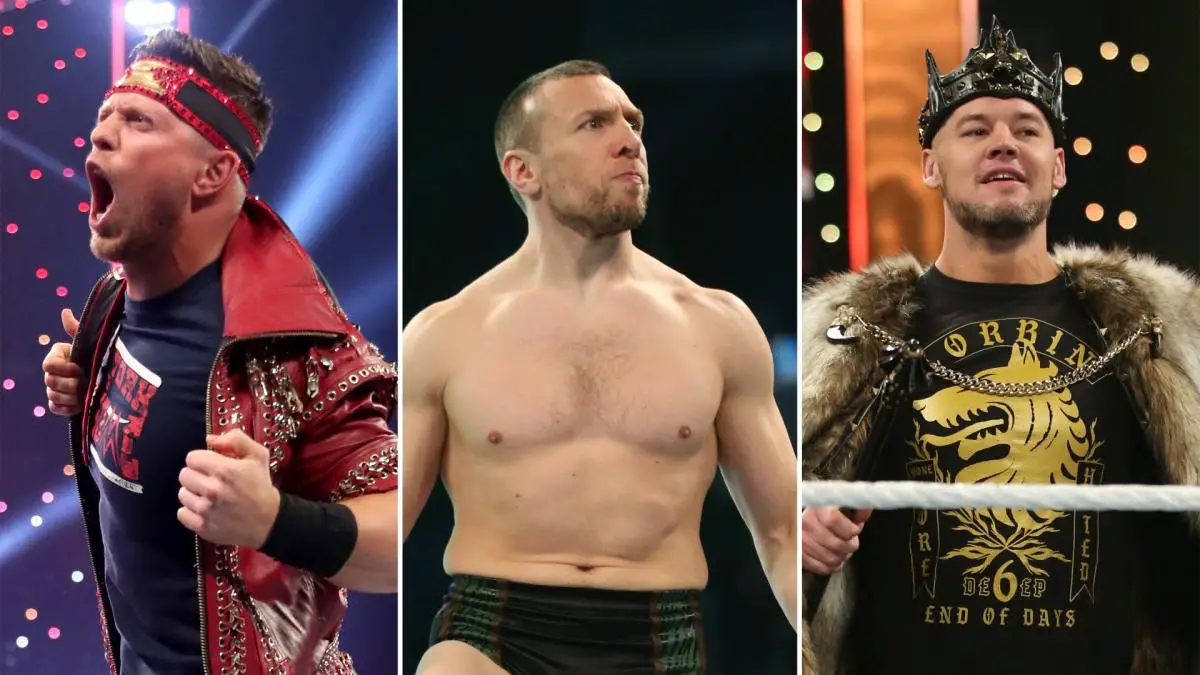 WWE has announced that Daniel Bryan, The Miz, and King Baron Corbin will face-off in a triple threat match for the #1 contender position for WWE Universal Championship at Royal Rumble 2020.
WWE Universal Champion Bray Wyatt defended his title against The Miz at WWE TLC 2019 PPV. After Wyatt's win, Daniel Bryan returned to WWE TV after a hiatus of two weeks and attacked Wyatt. But before the new look Bryan could do more damage to Wyatt, he disappeared when the lights went off.
Daniel Bryan opened SmackDown last night and asked for Bray Wyatt to come out to face him. The Miz came out instead and thanked Bryan for saving him from Wyatt's post-match attack at TLC. But Miz also made it clear that he wants another shot at Wyatt & Universal Championship.
King Baron Corbin would also come out and mocked both Bryan and Miz of being failed WWE Superstars and failed dads. Before Bryan and Miz could attack Corbin, Dolph Ziggler blindsided them and took them down alongside Corbin. WWE then booked a tag team match between the teams of Corbin & Ziggler vs Bryan and Miz.
In the main event tag team match, Miz locked in the figure four lock on Ziggler to force him to tap out. Just as the match got over, the commentary team announced the number #1 contender match for next week's show. The winner will face WWE Universal Champion Bray Wyatt at WWE Royal Rumble 2020 show.
Just as the announcement was done, the lights in the arena started going off. The show then went off the air as we heard Wyatt's laugh in the background.
WWE Royal Rumble 2020 will take place at Minute Maid Park in Houston, Texas on 26 January 2020. No other matches are announced for the show as of yet.
Daniel Bryan earlier faced WWE Universal Champions The Fiend Bray Wyatt at WWE Survivor Series 2019 PPV in a losing cause. At the post-Survivor Series episode of SmackDown, The Fiend attacked Bryan once again after Bryan declared the return of Yes! movement. The Fiend dragged Bryan under the ring and ripped off his beard and hair. Bryan was kept off WWE TV for two weeks until his return in a new look at WWE TLC.