Biggest Reunion Announced for RAW 22 July Episode
WWE has announced what they are calling as the biggest RAW Reunion episode for next Monday, 22 July 2019 at the Amalie Arena in Tampa, Florida.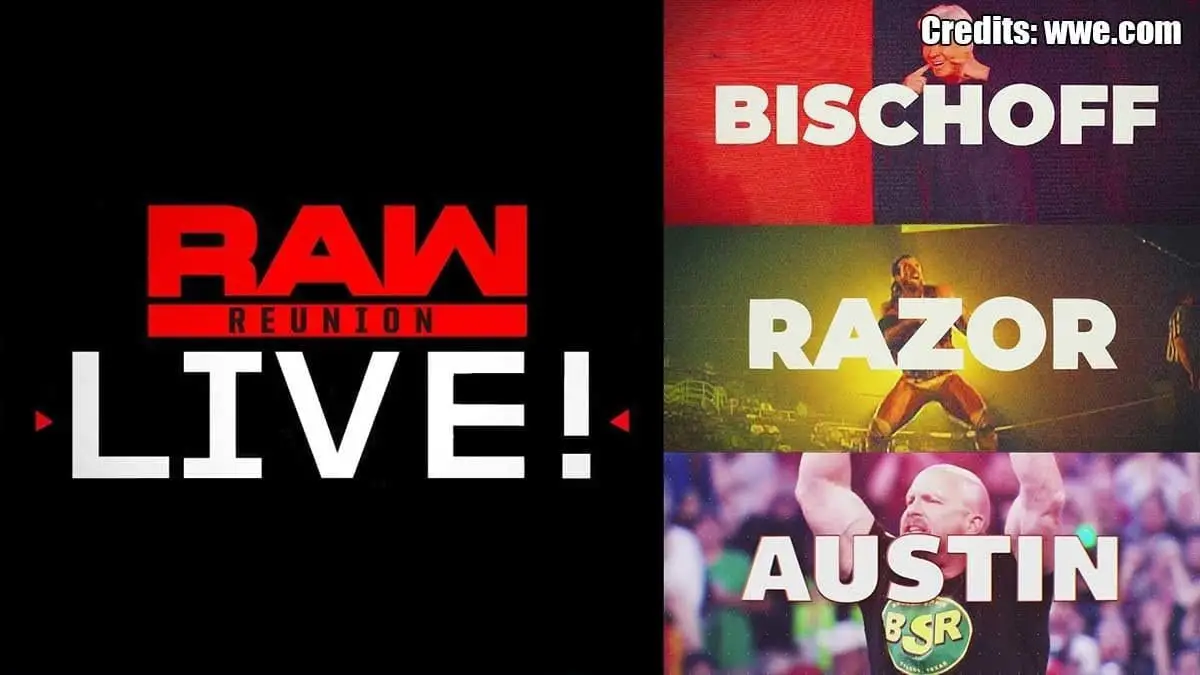 The show is set to feature many several WWE Hall of Famers and Legends. The stars that are featured in the promo include- SmackDown Executive Director Eric Bischoff, Steve Austin, Hulk Hogan, Ric Flair, Christian, Kurt Angle, Shawn Michaels, Scott Hall, Kevin Nash, The Boogeyman, Shane Helms, Ted DiBiase Sr., Jimmy Hart, D-Von Dudley, Jerry Lawler, Sgt. Slaughter and Santino Marella. You can check the promo below:
WWE had previously held a RAW Family Reunion episode on 9 October 2006 from Columbia, apart from a RAW Reunion episode on 19 January 2015 in Dallas. WWE is advertising this reunion as the biggest ever and surpass those reunion gatherings.
Dave Meltzer reported during Wrestling Observer Radio that he was told there would be 35 more stars that will appear at the RAW reunion apart from the names in the promo. If it happens, then WWE's claim of the biggest reunion would definitely stand true.