Becky Lynch vs Asuka Confirmed For WWE Royal Rumble 2020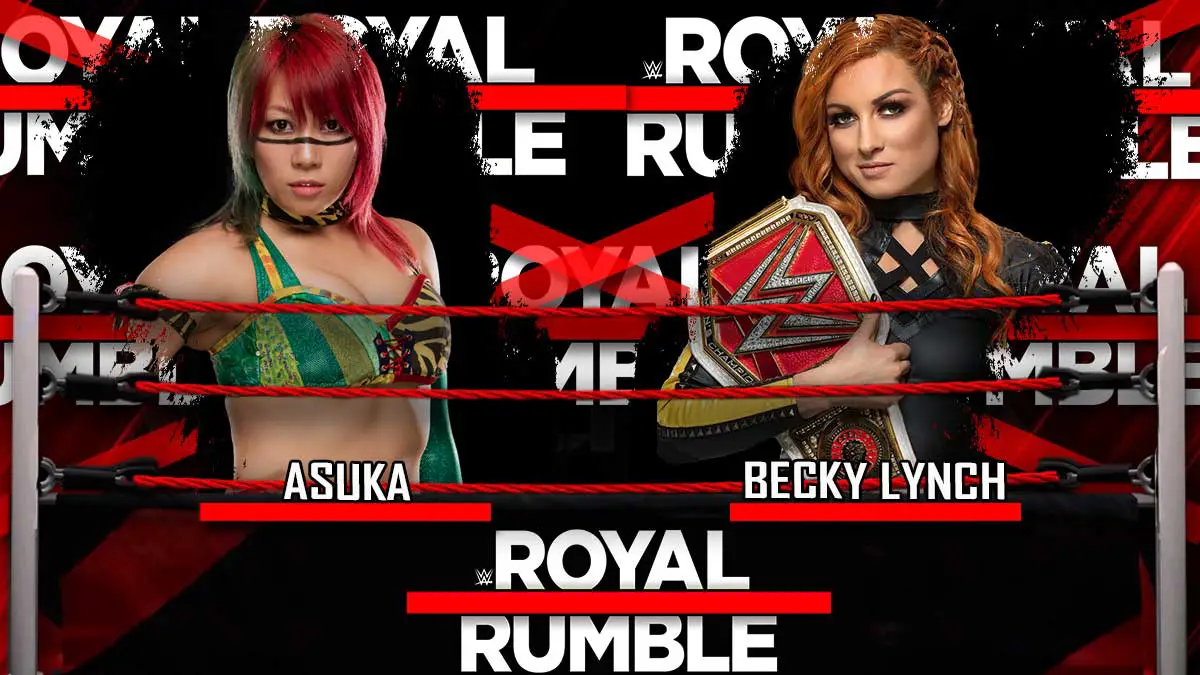 WWE has agreed to book Becky Lynch vs Asuka match for WWE Royal Rumble 2020 PPV with RAW Women's Championship on the line.
Becky Lynch has been demanding a match against Asuka for the last two weeks. She kept telling that WWE did not want to book her against Asuka as they want to protect her. Becky alleged that WWE does not believe that she could not defeat Asuka and her Superstar status is protected.
Last week, Becky and Asuka agreed to a match but the time and date were not fixed. This week, Becky Lynch confirmed that WWE officials have agreed to book their match at Royal Rumble.
As Becky announced the match, Kayla Braxton asked her how she got her match. Becky replied that her contract is up soon and she told WWE that she would only sign if she gets her match against Asuka.
The Man said, "I could sit back and sign one of the biggest contracts in WWE history if I would just shut my mouth and move on. I can continue as the longest-reigning Raw Women's Champion of all time if I can forget about Asuka beating me, but I can't. Money and status can't help me look in the mirror anymore."
"If this is on top of the world is, I don't want it. History needed to know if a woman could be the face of this entire business, I did that," Becky continued. "Now I need to know if it was worth it. What I've learned is that when you're the golden goose, you also get the golden handcuffs. I don't know if I can't beat Asuka, but I'm going to wipe my record even if it kills me."
Asuka managed to take off WWE SmackDown Championship from Becky Lynch at WWE TLC 2018 when Ronda Rousey interfered in the ladder match which also involved Charlotte Flair. Becky got her rematch against Asuka at Royal Rumble 2019 where she was forced to tap out by Asuka. Becky went on to win the Women's Royal Rumble later in the night.
The feud between Asuka and Becky Lynch was restarted after Hell in a Cell when Asuka pinned Becky in a tag team match using the Green mist. Since then, they have come face to face in various tag team and handicapped match with Asuka getting the edge every time.
Their last match came at WWE TLC where Asuka managed to clinch on to her WWE Women's Tag Team title in the ladder's match.