Bayley Leaves Hugger Gimmick, Becomes Champion Again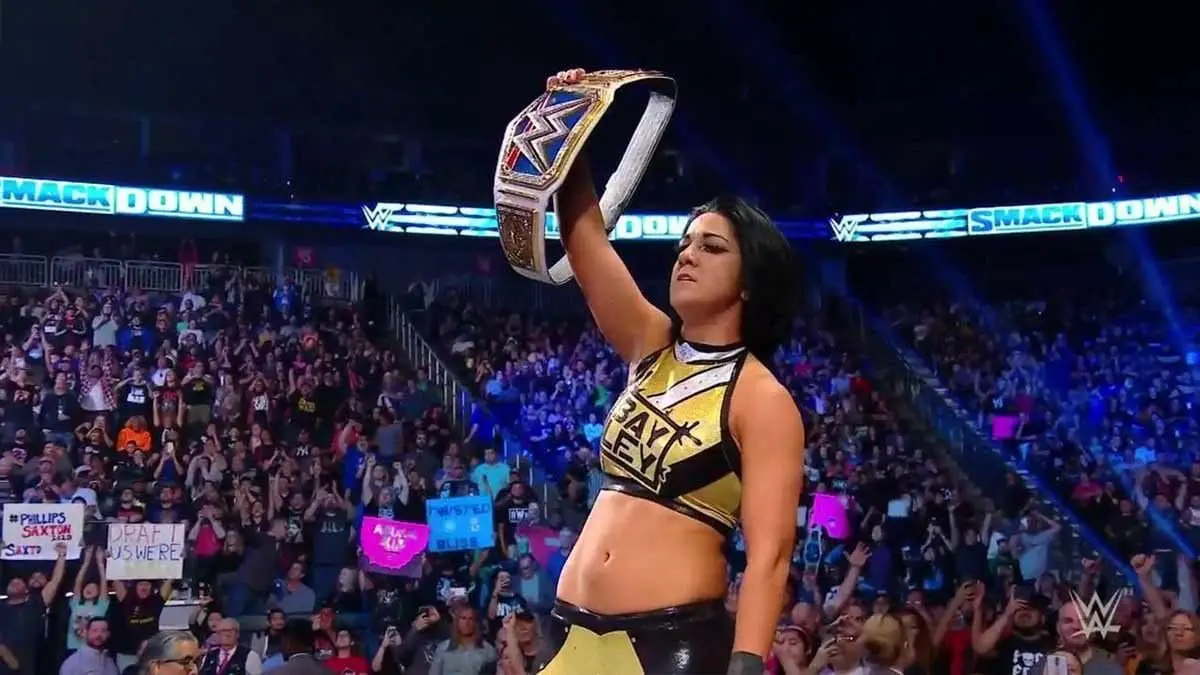 WWE Superstar Bayley has reached another level of her heel turn by leaving 'the Hugger' gimmick before defeating Charlotte Flair to become the SmackDown Women's Champion once again.
Charlotte Flair recently won the title from Bayley at Hell in a Cell 2019 show. After the loss in that match, Bayley was seen sulking near the ring, on the verge of snapping into a tirade. WWE announced a title rematch between earlier in the day. This was the fourth title match between them this year after their encounters at Money in the Bank, Clash of Champion and Hell in a Cell.
As Bayley entered, there was a subtle change in her looks. She was donning more of black color in her attire and also debuted a new entrance theme on Friday night. She also brought an Axe and destroyed her inflatable tubes buddies as she made her way to the ring. Check the video below.
The two women once again worked a fine match going back and forth. Throughout the match, she kept on showing her new heel character and taunted the crowd as the show went to the commercial. But, in the ring, her frustrations were growing when she could not get the pin after a Bayley-Belly suplex.
As she started arguing with the referee, Charlotte hit the natural selection and tried to lock the figure four. But Bayley turned it into a small package and got the pin to become the champion once again. After the match, Bayley got on the microphone to tell the crown, "Screw all of you !!"
This is the third Women's title for Bayley and the second one for SmackDown Women's Championship. Charlotte Flair's 10th title reign only lasted for 5 days, which is significantly better than her 5 minutes title reign at Money in the Bank. At that time also, it was Bayley who took the title from Charlotte by cashing in the Money in the Bank briefcase.