Miz & Morrison Paint Bad Bunny's Bugatti, WrestleMania 37 Match Changed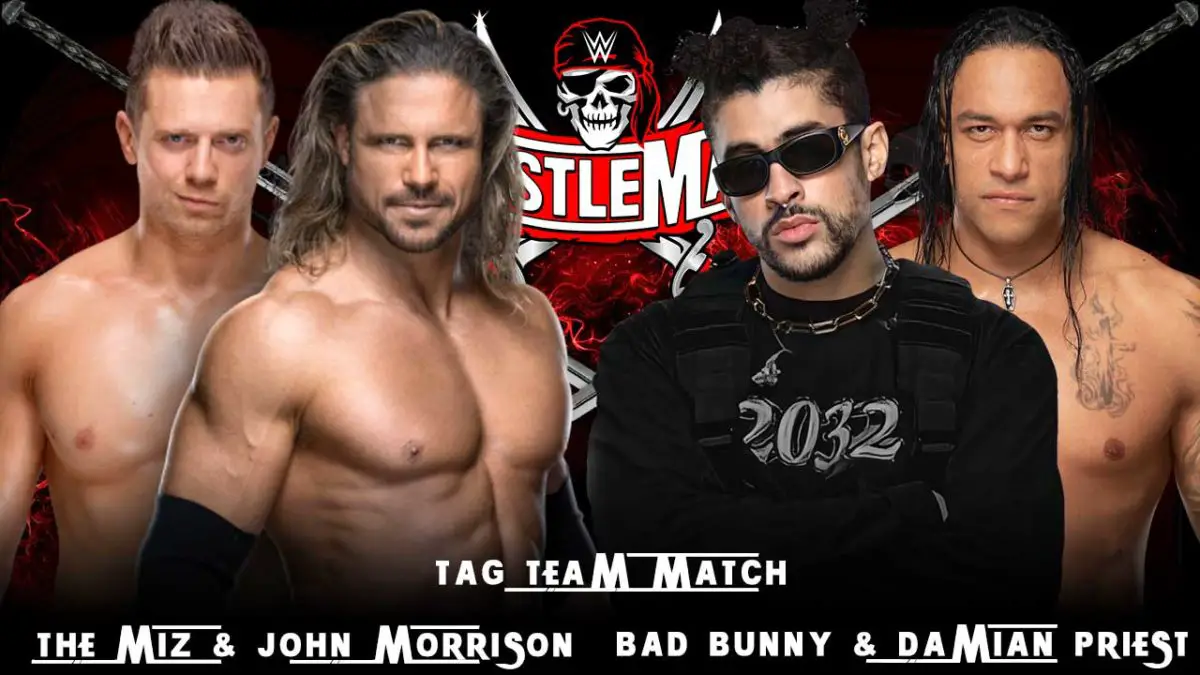 This week's RAW episode saw the match between Bad Bunny and The Miz at WrestleMania 37 changed to a tag team match with Damian Priest and John Morrison being added to either side.
Bad Bunny brought his $3.6 million Bugatti to RAW this week. Miz and John Morrison saw an opportunity to humiliate him and painted over it. Later, they also jumped on Bunny to beat him up for a while.
Damian Priest and Bad Bunny made their way to the ring. Priest said that Miz has crossed his line by damaging Bugatti and attacking Bunny. He then challenged Miz to change the match at WrestleMania 37 into a tag team match with him partnering Bunny and Morrison partnering Miz.
Bunny also got on the mic and talked in length about his love for the pro-wrestling business and WWE Superstars. He also added that Miz disrespected him from day one. Miz & Morrison appeared on the big screen and accepted the challenge. They also claimed that they would humiliate Bad Bunny at WrestleMania.
The match will take place on night 1 of WrestleMania 37. You can check this link for the full match card and storylines from WrestleMania 37.