Andrade Granted Release From WWE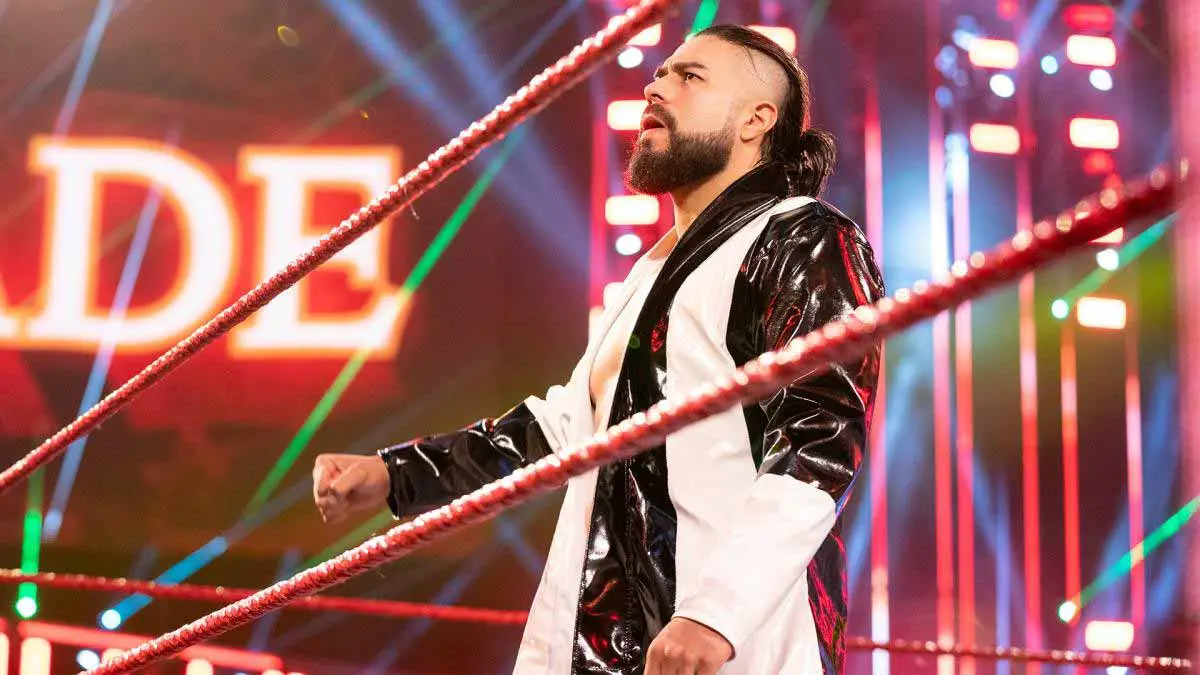 During Fastlane 2021 PPV, WWE announced that Andrade has been released from WWE after the company came to terms of release with him. Andrade first joined WWE with NXT in 2015.
Andrade has asked for his WWE contract to be terminated last week. He has not been used on WWE TV ever since WWE Draft 2020 in October. Andrade opted to have a surgery for some fibroid issues back in October but he was ready to return in January.
Andrade was trending last weekend after he removed all the WWE references from his Twitter profile. Soon, it was revealed that he has asked for the release from WWE. But the request was denied at the time.
Andrade confirmed the same via Twitter earlier this week and thanked the fans for their support during this time.
Yesterday, he asked fans to suggest him opponents he should go after in another tweet.
Within hours, Andrade indicated that some good news is about to come. Some fans speculated that it has something to do with Charlotte Flair who has been removed from WrestleMania promotion posters.
WWE confirmed the release via their website and Twitter after the initial announcement on Fastlane.
Andrade's former on-screen manager – Zelina Vega was also released by WWE in November last year. She is yet to appear for any other wrestling promotion. Andrade's team with Angel Garza and Zelina Vega was split in September 2020.
Andrade becomes the fourth superstar to be released from WWE this year. Earlier, Lars Sullivan, Steve Cutler and Big Show also left the company. You can check here for the complete list of recent WWE releases.