Aleister Black Returns to WWE SmackDown, Starts Feud with Big E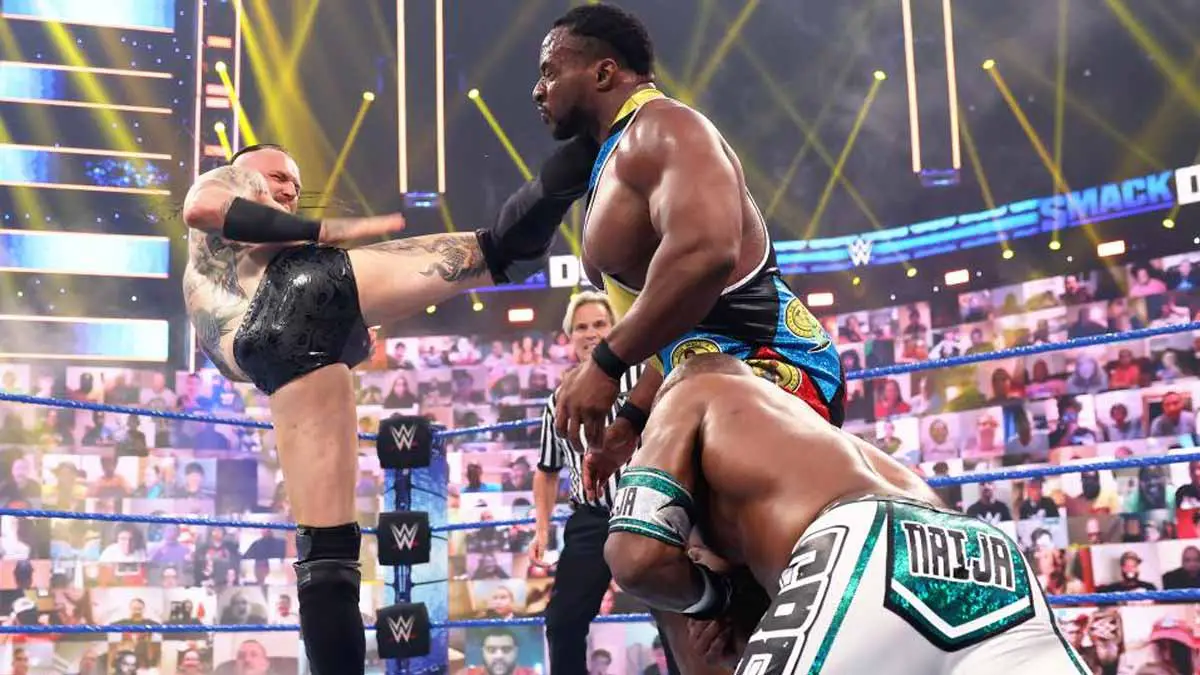 Aleister Black has made his return to WWE SmackDown this week(21 May 2021) after weeks of vignettes.
Aleister Black was away from WWE TV since October 2020. His last appearance came at WWE RAW in a loss to Kevin Owens. He returned to SmackDown last month via some vignettes where he told the stories from "Tales From The Dark Father" book.
Another such vignette aired this week on SmackDown where Black talked about pain, agony, misery, sins and other dark stuff from the book.
WWE has booked a fatal 4-way match for the Intercontinental Championship in the main event of SmackDown this week with Apollo Crews defending against Big E, Kevin Owens and Sami Zayn. After a fast paced and spot filled match, Big E had hit the Big Ending on Apollo Crews but the pin was broken by Commander Azeez. Big E managed to send Azeez into the ring post and returned to the ring.
However, Big E got distracted by some fog and mist at the entrance and the ramp. Aleister Black emerged from that mist to catch Big E with a shock. Black hit him with the Black Mass kick while Apollo grabbed Big E's legs. Apollo then got the pin on Big E to get the win.
By the looks of it, Aleister Black might have started a feud with Big E now. However, the reason for Black going after Big E remains unclear.
Another point to note about Black is that he is now donning a contact lens in his right eye. This is the same eye which was earlier got hurt by Seth Rollins in the storyline and Black was using an eye patch before he disappeared from TV.
Keep tuned in for the latest updates on Aleister Black.