AEW World Title Belt Recovered by Tallahassee Police
AEW World Championship title belt situation seems to be resolved now as the Tallahassee Police Department recovered the belt.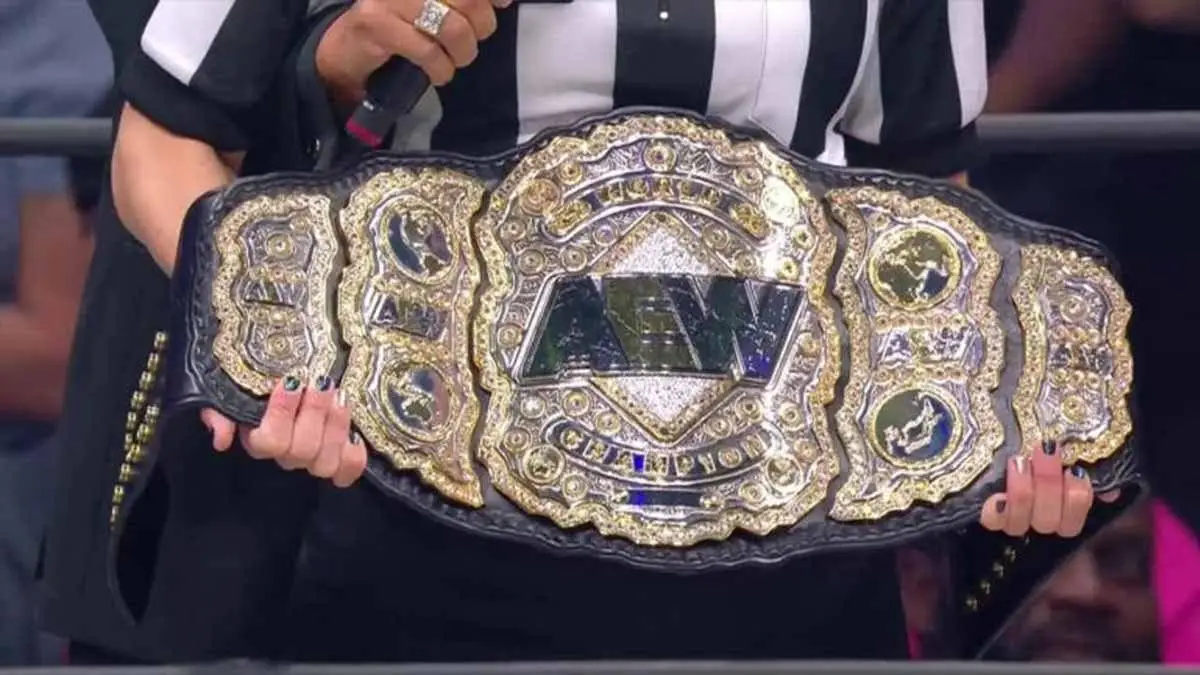 AEW World Champion Chris Jericho had the title belt stolen on Sunday, hours after winning the title by defeating Adam Page in the main event of AEW All Out. He was eating dinner at Longhorn Steakhouse in Tallahassee, Florida, and when he got back to his car, he found the belt missing from his luggage.
The news was first broke yesterday and later AEW confirmed the situation. Jericho also posted a video via AEW Twitter Handle where he announced that he is launching a worldwide investigation, using the top private investigators to find the belt.
Earlier today, the Tallahassee Police Department posted on Facebook that the title was found. They included a photo of an officer with the title and tagged Jericho, but the post was deleted soon after. A spokesperson from the Police department then told Tallahassee.com that the investigation remained active and open.
Then, AEW also posted a screenshot of the same deleted post from Tallahassee Police Department and thanked them. But that tweet is also deleted since.
Update: Chris Jericho has now posted a video on his social media account where he is seen with the AEW World Championship belt. Video below.
It will be safe to say that AEW has dodged a non-kayfabe situation from getting out of hands. Losing the title belt would have been an embarrassing thing for the fledging promotion and Chris Jerico. However, with the posts getting deleted from social media, it is expected that AEW will turn the lost belt story into some kind of angle. Stay tuned to itnwwe.com for more details on this story.