Chris Jericho AEW World Title Belt Stolen or Lost
Chris Jericho's AEW World Title Belt is either stolen or lost from Tallahassee, Florida just after a day of him winning the Championship.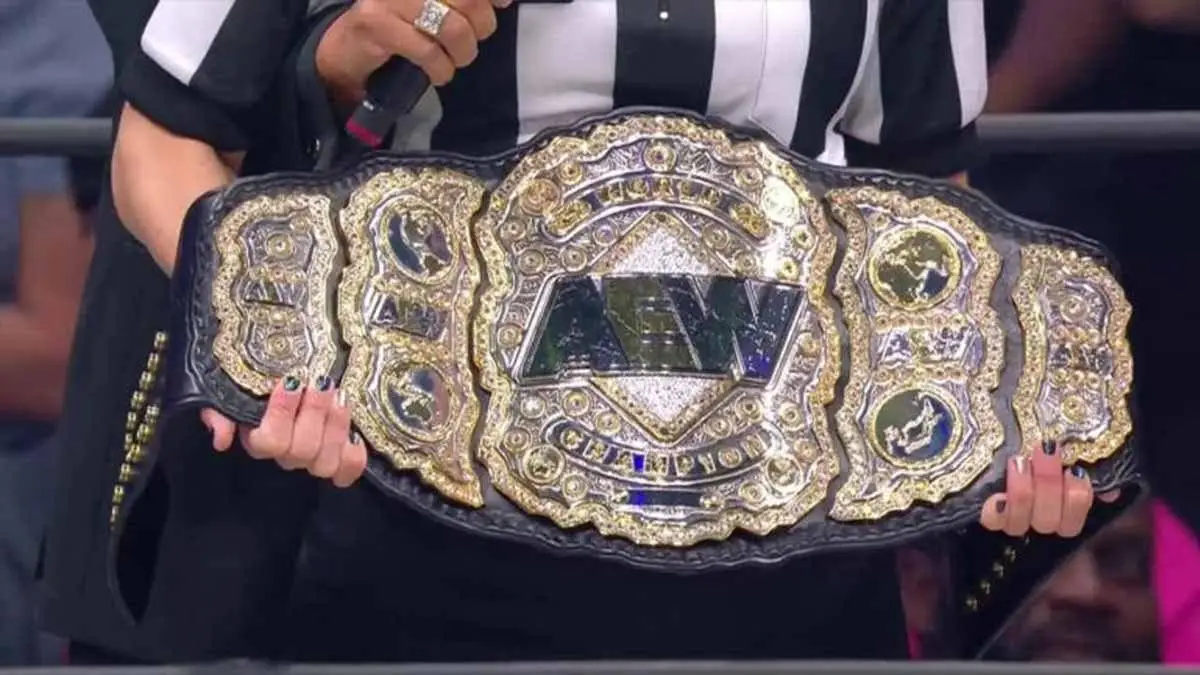 A Police Report from Tallahassee Police Department has emerged on Tuesday night, stating that Chris Jericho, real name Christopher Irvine, had a championship belt either stolen or lost from within a limousine while he ate at a Longhorn Steakhouse. The Police Report reads:
"The victim reported the theft of his championship wrestling belt while he was eating inside Longhorn Steakhouse. The victim stated he arrived at the Millionaire Club Airport Terminal and place the belt inside his rented limousine. The limo driver shuttled the victim to Longhorn for dinner. The victim remained at Longhorn while the limo driver returned to the airport. The victim had taken the wrong luggage from the airport and the driver took it back to the terminal. When the driver picked up the victim from the restaurant, the belt was missing. Responding officers searched the limo and airport for the belt without success. On-call CID was consulted, and forensics repsonded to the scene."
Earlier, it was not clear that the missing title belt is actually the AEW World Championship or some other title belt of Jericho's. Later, AEW replied to a fan comment on Instagram which confirmed that it is indeed the AEW World Championship which has gone missing.
Chris Jericho has also issued a statement via a video posted on AEW Twitter account. The video shows Jericho in his hot tub at home, where he cuts another promo. Jericho said that he is personally launching a worldwide investigation using the best private investigators in the world to find out who committed the crime. And he promises to find, reclaim, and restore the championship.
Chris Jericho became the first AEW World Champion after defeating Adam Hangman Page in the main event of AEW All Out 2019 PPV show. With a genuine Police Report being filed, the kayfabe nature of title being stolen is out of the question. However, AEW might plan and include the angle in the ongoing storyline.