AEW Announces "House Rules" Live Event Series From March 18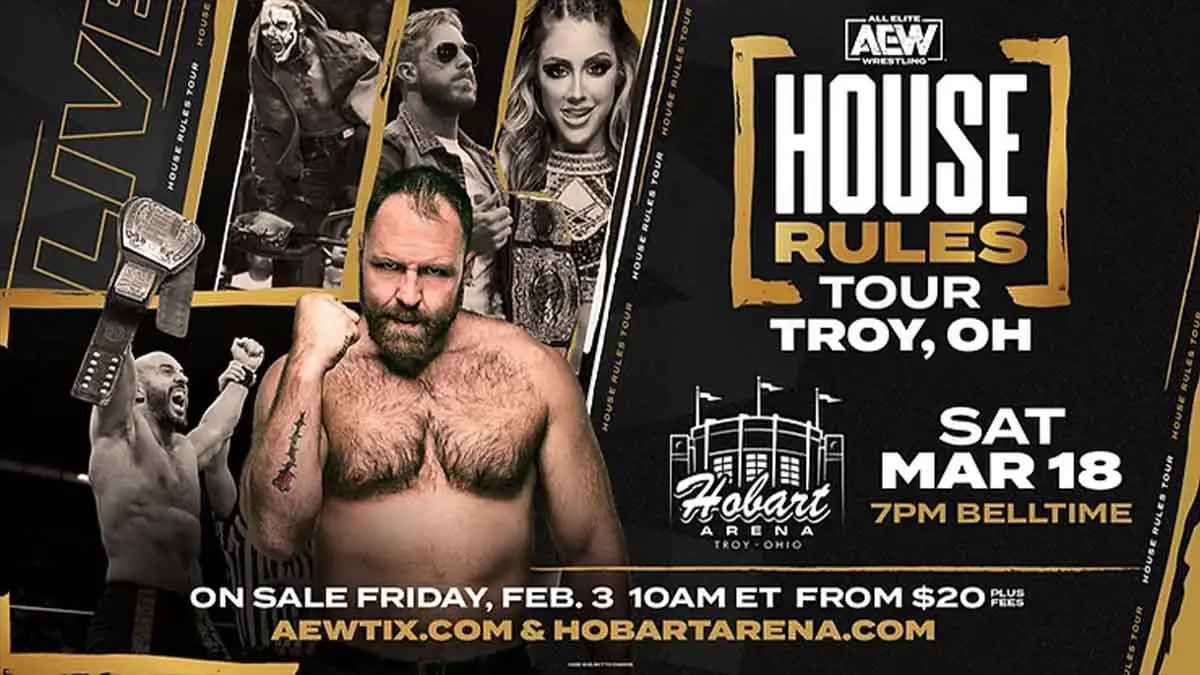 AEW has announced a non-televised live event house show series called "AEW House Rules".
The first event under this series will take place on Saturday, March 18, 2023, at Hobart Arena in Troy, OH. The tickets for the show will go on sale on Friday at 10 AM ET. More live events will be announced later.
This will be just the second non-televised house show in AEW's history. The first house show took place on April 9, 2021, at Daily's Place in Jacksonville, FL, with a limited crowd. That show was headlined by Darby Allin defeating The Butcher to retain TNT Championship.
AEW's press release says that fans can expect an up close and personal experience at the local venues. House Rules shows will also offer unique ways to engage along with a spectacular and engaging environment that will be different from what has been featured on AEW Television events. The shows will showcase an electrifying mix of matchups and more immersive experience for fans, including customized merchandise.
AEW President Tony Khan said in the press release that the promotion is always looking for meaningful ways to engage with fans, and House Rules shows will be a great way for them to connect with AEW talent in an intimate setting.
AEW brought in Jeff Jarrett last year to oversee the house show live events section and its expansion. Jarrett holds the position of EVP of Live Events while also featuring on-screen.