UFC Vegas 75 Weigh-In Results, Live Video, UFC on ESPN 46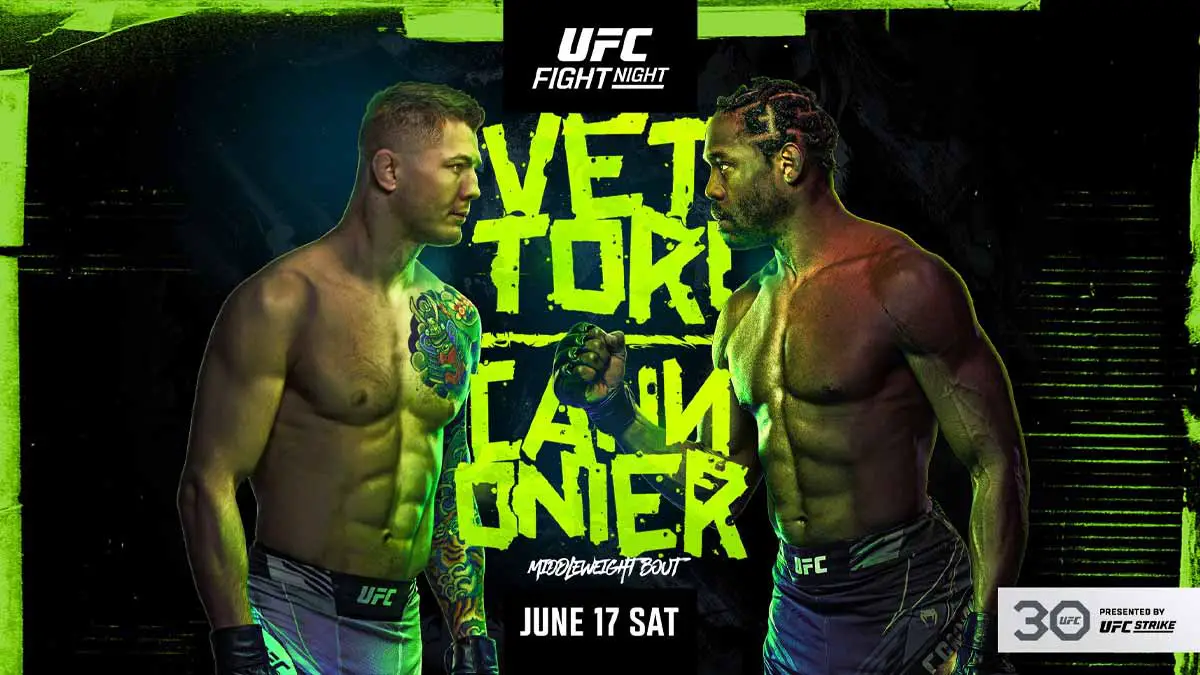 UFC Vegas 75 weigh-in process took place on June 16, 2023 and all the scheduled fighters made the weight successfully.
Jarod Cannonier and Marvin Vettori, in the middleweight main event bout, both came in at 185.5 lbs. Arman Tsarukyan and Joaquim Silva from the co-main event lightweight bout came in at 155.5 lbs.
Former Cage Warriors Middleweight Champion Christian Leroy Duncan and his opponent Armen Petrosyan continued with the pattern of opponents coming in at the same weight. Both men came in at 186 lbs for their middleweight bout. Check below for weigh-in results from UFC Vegas 75.
RESULTS
Modestas Bukauskas (205 lbs) vs Zac Pauga (205 lbs)
Ronnie Lawrence (136 lbs) vs Dan Argueta (136 lbs)
Tereza Bleda (125 lbs) vs Gabriella Fernandes (126 lbs)
Carlos Hernandez (125 lbs) vs Denys Bondar (126 lbs)
Kyung Ho Kang (135.5 lbs) vs Cristian Quinonez (135 lbs)
Alessandro Costa (126 lbs) vs Jimmy Flick(125.5 lbs)
Muslim Salikhov (170 lbs) vs Nicolas Dalby (170.5 lbs)
Nikolas Motta(155.5 lbs) vs Manuel Torres(156 lbs)
Pat Sabatini(145 lbs) vs Lucas Almeida (145.5 lbs)
Christian Leroy Duncan (186 lbs) vs Armen Petrosyan (186 lbs)
Arman Tsarukyan (155.5 lbs) vs Joaquim Silva (155.5 lbs)
Marvin Vettori (185.5) vs Jared Cannonier(185.5 lbs)