UFC Vegas 75 Bonus & Promotional Guidelines Compliance Pay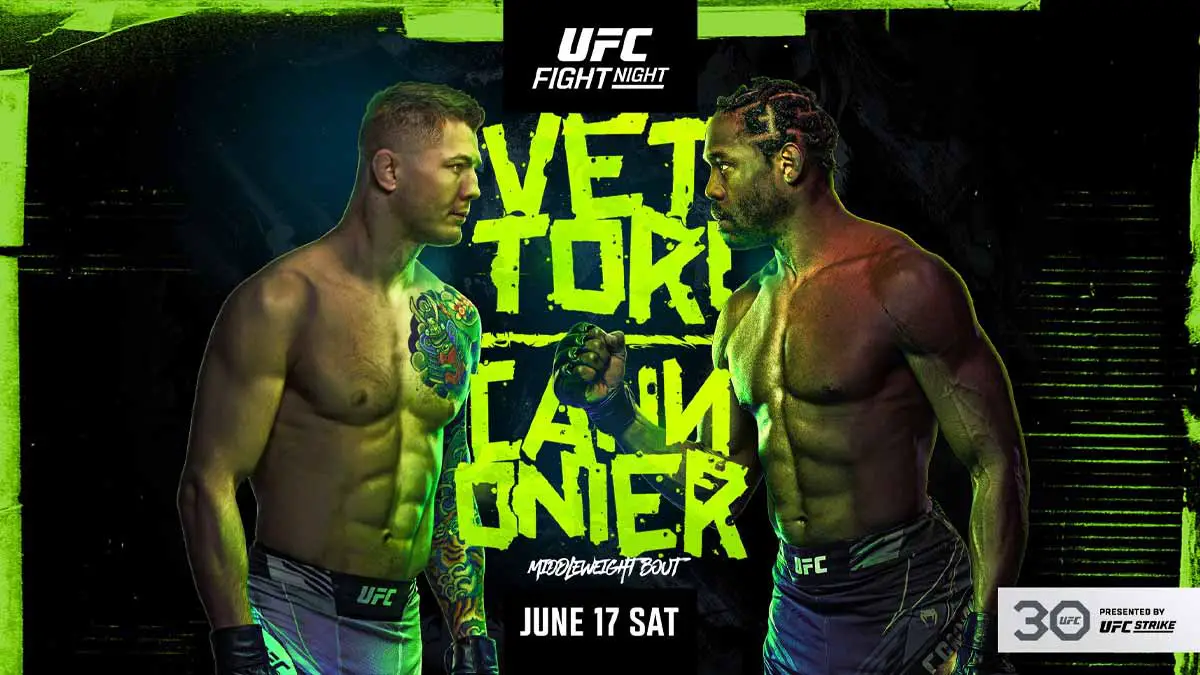 UFC Vegas 75 took place this Saturday which featured Jared Cannonier defeating Marvin Vettori in a record-setting main event. The fighters from this event took home a compliance pay totaling $140,000. 
The main event created a new record for the most significant strikes landed in a single middleweight bout. As a result, UFC rewarded the fighters with the "Fight of the Night" award, and both Cannonier and Vettori received additional $50,000 pay cheques. 
Meanwhile, Alessandro Costa received the first Performance of the Night bonus for defeating Jimmy Flick via second-round TKO. Manuel Torress received the second bonus in the same category for his first-round KO win against Nikolas Motta. 
Promotional Guidelines Compliance Pay
Jared Cannonier received the highest compliance pay coming out of UFC Vegas 75. Below is the entire list of UFC Vegas 75 Promotional Guidelines Compliance Pay. 
Jared Cannonier: $16,000
Marvin Vettori: $11,000
Arman Tsarukyan: $6,000
Joaquim Silva: $6,000
Manuel Torres: $4,000
Nikolas Motta: $4,000
Nicolas Dalby: $11,000
Muslim Salikhov: $6,000
Armen Petrosyan: $4,500
Christian Duncan: $4,000
Pat Sabatini: $6,000
Lucas Almeida: $4,000
Alessandro Costa: $4,000
Jimmy Flick: $4,000
Dan Argueta: $4,000
Ronnie Lawrence: $4,500
Modestas Bukauskas: $6,000
Zac Pauga: $4,000
Kyung Ho Kang: $11,000
Cristian Quinonez: $4,000
Carlos Hernandez: $4,000
Denys Bondar: $4,000
Tereza Bleda: $4,000
Gabriella Fernandes: $4,000