UFC Vegas 71: Pavlovich vs Blaydes Weigh-In Results, Live Video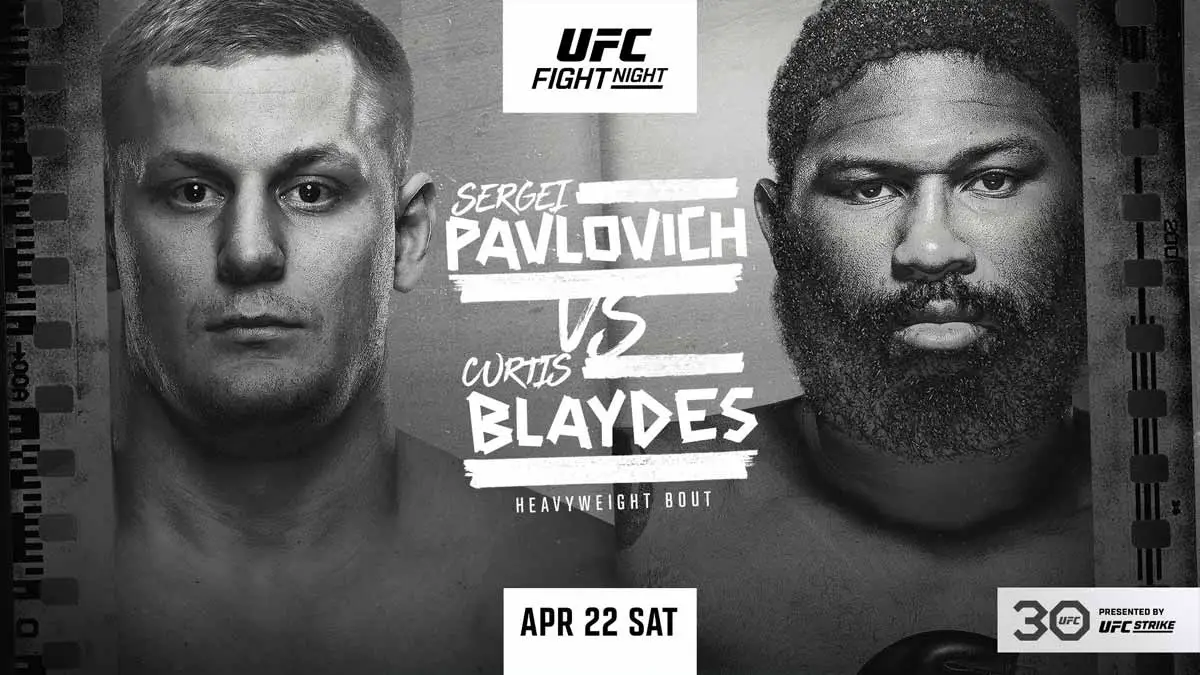 The fights for UFC Vegas 71 were made official at the weigh-in event as the headliner Sergei Pavlovich and Curtis Blaydes made weight successfully.
Pavlovich came in at 260.5 lbs for the heavyweight bout while Blaydes came in 2 lbs heavier at 262.5 lbs. have the task to come at or under 266 lbs to make this fight official. Brad Tavares and Bruno Silva were also able to make 185 lbs for their co-main event middleweight bout.
Veteran Bobby Green weighed at 156 lbs to face Jared Gordan, who weight at 155.5 lbs. For the complete weigh-in results from UFC Vegas 71, you can check the complete list below.
WEIGH IN RESULTS
Sergei Pavlovich (260.5 lbs) vs Curtis Blaydes (262.5 lbs)
Brad Tavares (185 lbs) vs Bruno Silva (186 lbs)
Bobby Green (156 lbs) vs Jared Gordon (155.5 lbs)
Iasmin Lucindo (126 lbs) vs Brogan Walker-Sanchez (126 lbs)
Jeremiah Wells (171 lbs) vs Matthew Semelsberger (171 lbs)
Rick Glenn (155.5 lbs) vs Christos Giagos (155.5 lbs)
Rani Yahya (136 lbs) vs Montel Jackson (136 lbs)
Karol Rosa (144.5) vs Norma Dumont (145 lbs)
Mohammed Usman (239.5 lbs) vs Junior Tafa (252 lbs)
Francis Marshall (146 lbs) vs William Gomis (147 lbs)**
Priscila Cachoeira (130 lbs)** vs Karine Silva (126 lbs)
Brady Hiestand (136 lbs) vs Danaa Batgerel (136 lbs)
** Priscila Cachoeira missed weight by 4 lbs.
**William Gomis missed weight by 1 lbs.