UFC Vegas 35: Barboza vs Chikadze- Results, Fight Card, Date, Location, Start Time, How to Watch
UFC will present UFC Vegas 35 or UFC on ESPN 30 card on 28 August 2021 from UFC Apex Arena in Las Vegas, NV. The Fight Night event will be headlined by the featherweight bout between Edson Barboza and Giga Chikadze.
Read on to find the complete fight card, results, date and start time UFC Fight Night: Barboza vs Chikadze or UFC Vegas 35.
Fight Card & Results (Updated)
Main Card
Gerald Meerschaert defeats Makhmud Muradov : Middleweight Bout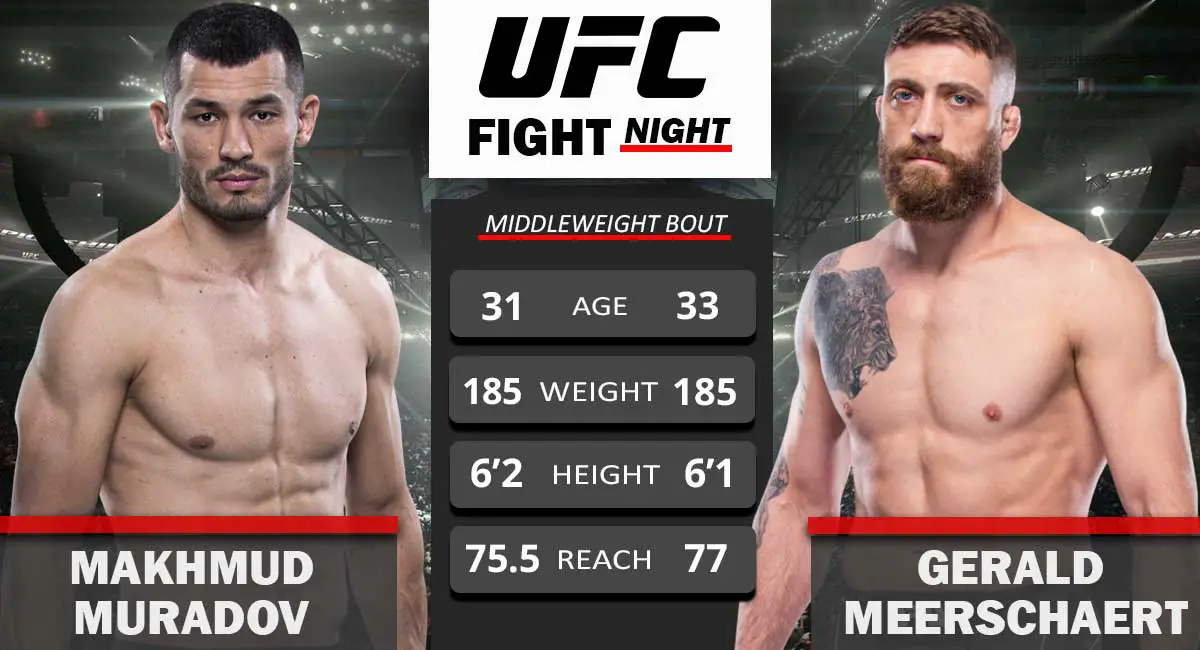 FINAL
Submission
(Rear Naked Choke)
R2, 1:49
FIGHT STATS
Andre Petroski  defeats Michael Gilmore : Middleweight Bout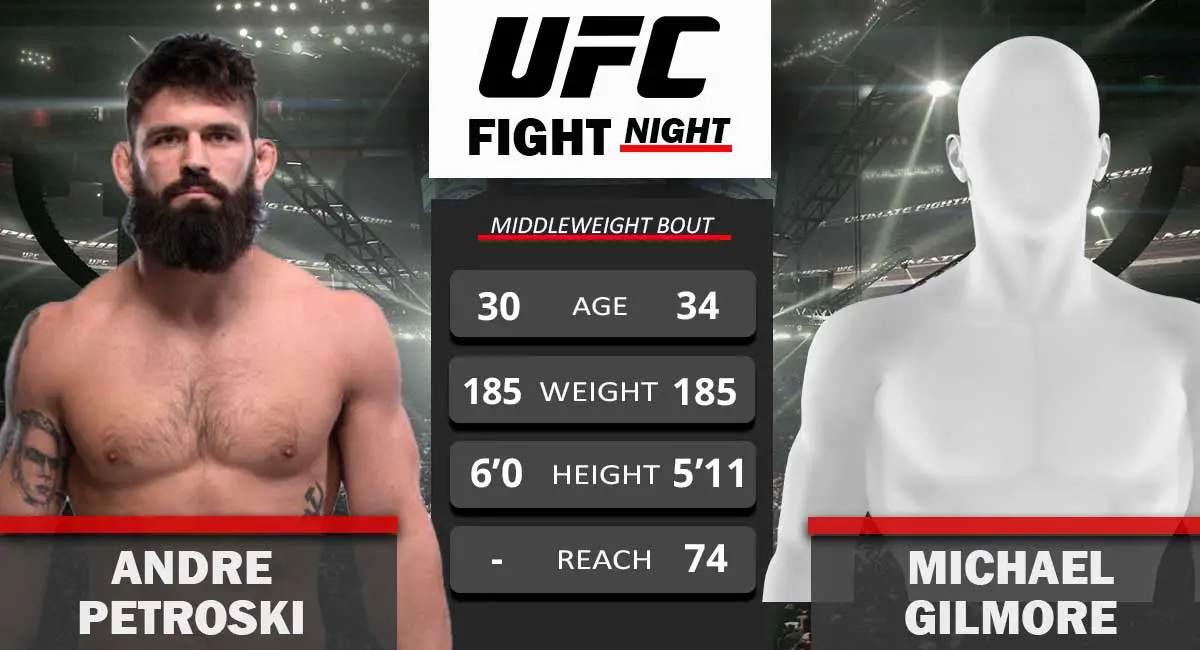 FINAL
KO/TKO
(Elbows)
R3, 3:12
FIGHT STATS
Daniel Rodriguez defeats Kevin Lee : Welterweight Bout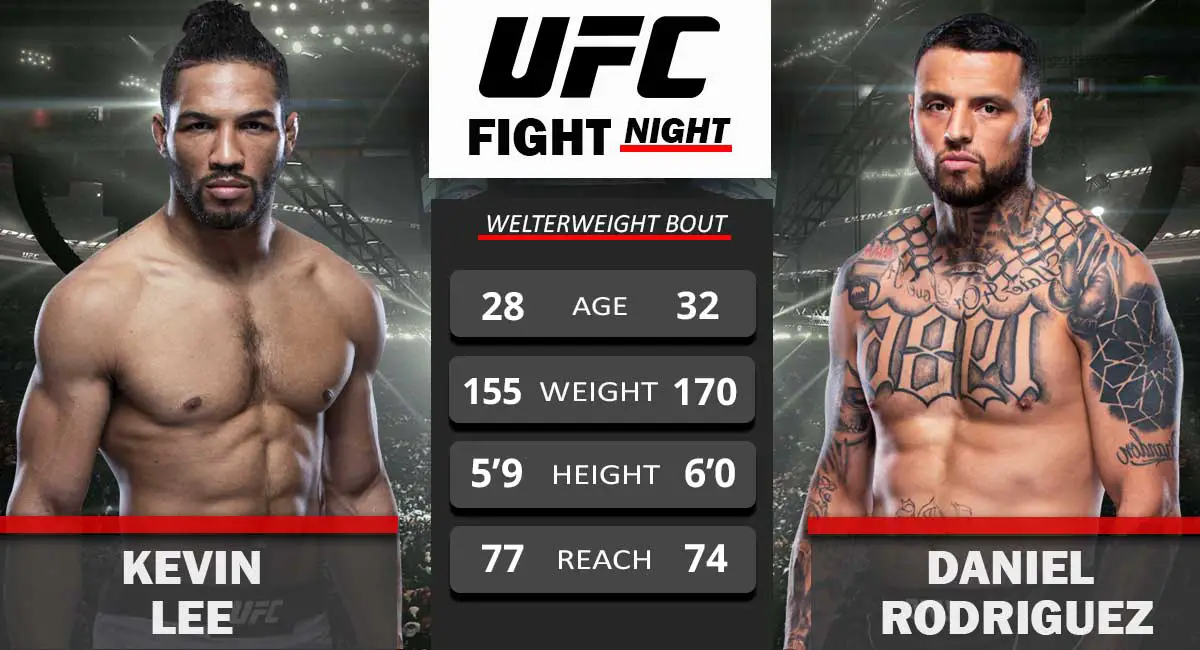 FINAL
U Decision
(28-29, 28-29, 28-29)
R3, 5:00
FIGHT STATS
Ricky Turcios defeats Brady Hiestand : Featherweight Bout
FINAL
S Decision
(29-28, 28-29, 29-28)
R3, 5:00
FIGHT STATS
Bryan Battel defeats Gilbert Urbina : Middleweight Bout
FINAL
Submission
(Rear Naked Choke)
R2, 2:15
FIGHT STATS
Giga Chikadze defeats Edson Barboza – Featherwieght Bout : Main Event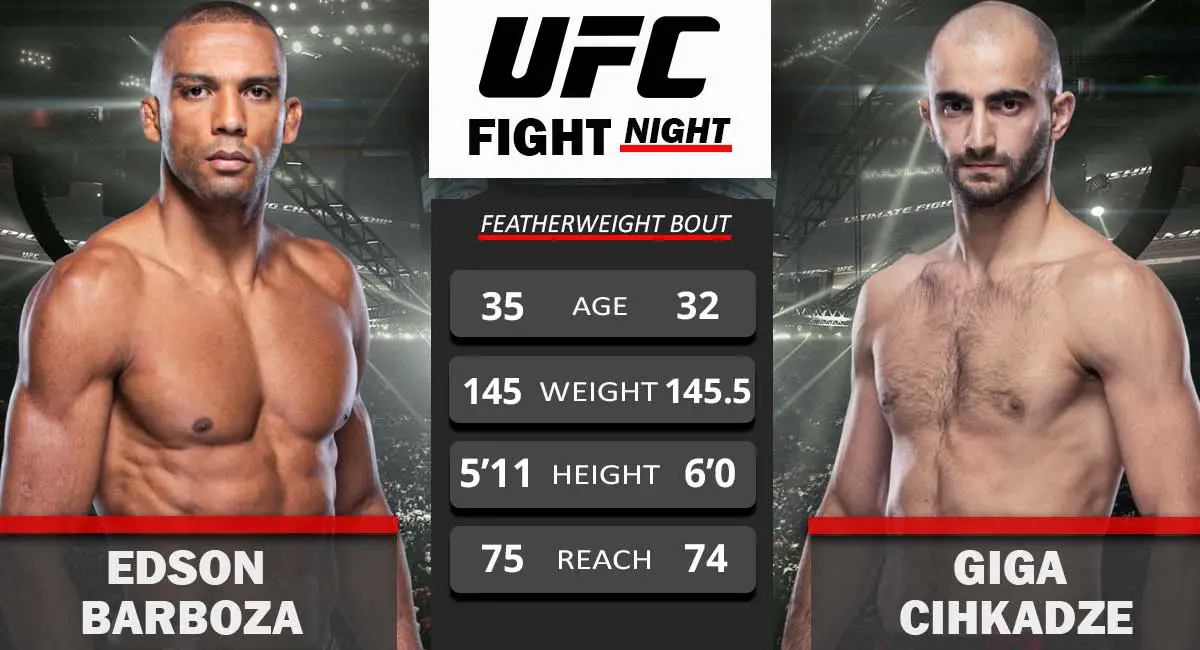 FINAL
KO/TKO
(Punch)
R3, 1:44
FIGHT STATS
Prelims
Mana Martinez defeats Guido Cannetti : Bantamweight Bout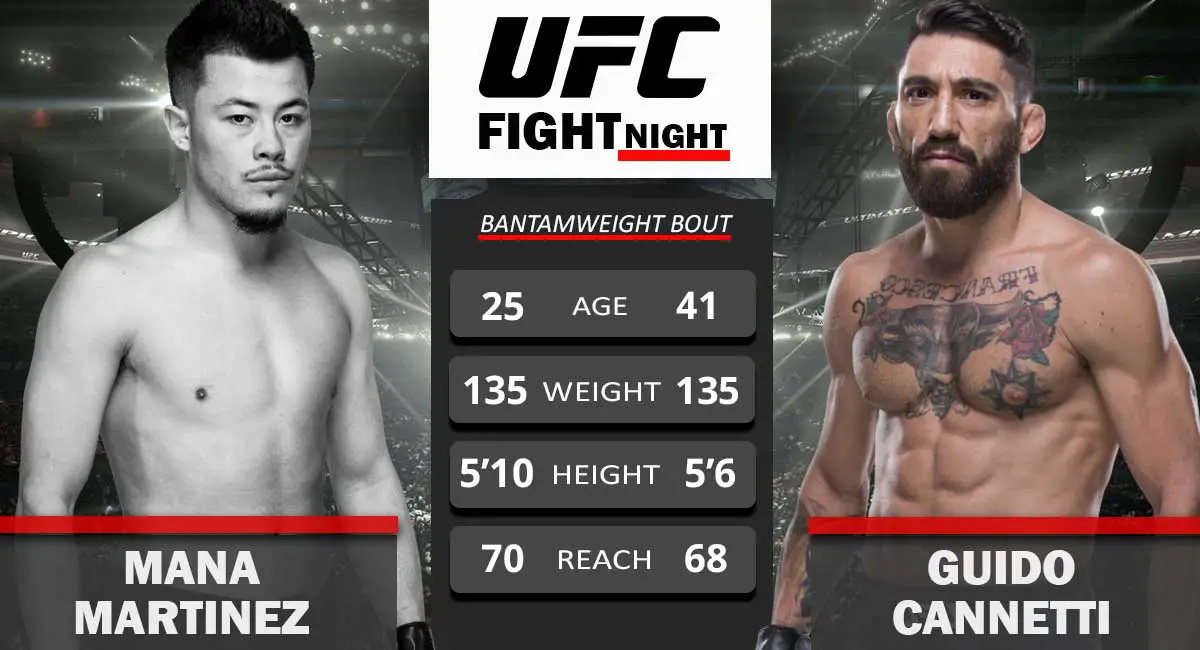 FINAL
Split Decision
(29-28, 28-29, 29-28)
R3, 5:00
FIGHT STATS
Pat Sabatini defeats Jamall Emmers : Featherweight Bout
FINAL
Submission
(Heel Hook)
R1, 1:53
FIGHT STATS
 

JJ Aldrich defeats Vanessa Demopoulos : Women's Flyweight Bout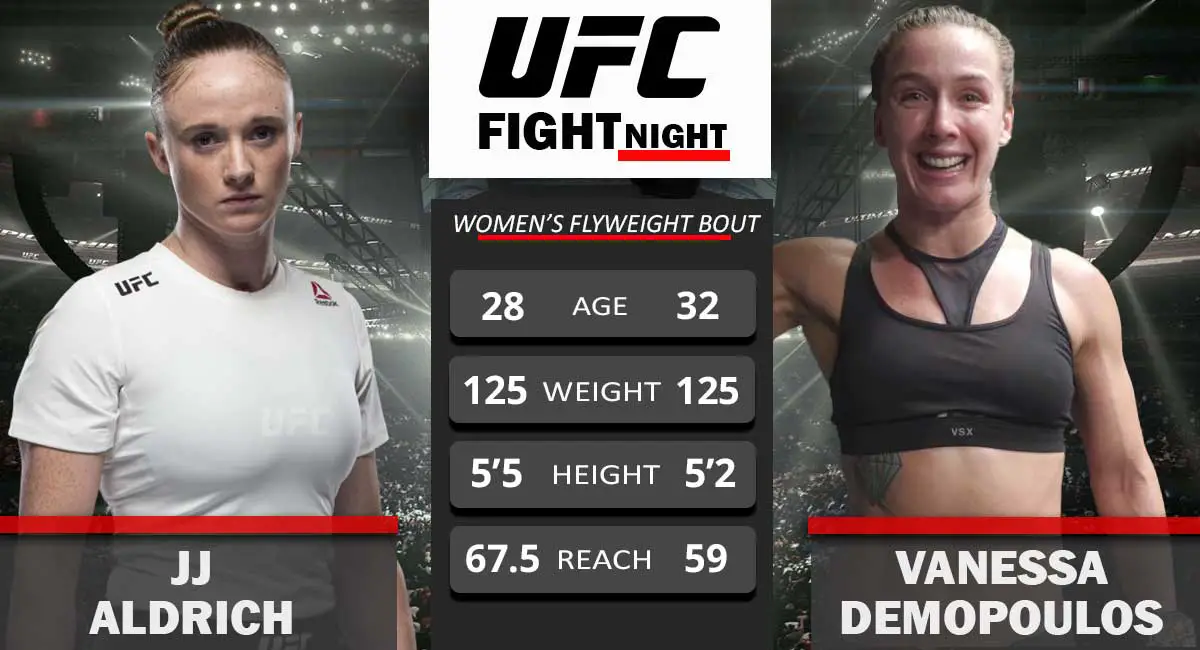 FINAL
U Decision
(30-27, 30-27, 30-27)
R3, 5:00
FIGHT STATS
Dustin Jacoby defeats Darren Stewart : Light Heavyweight Bout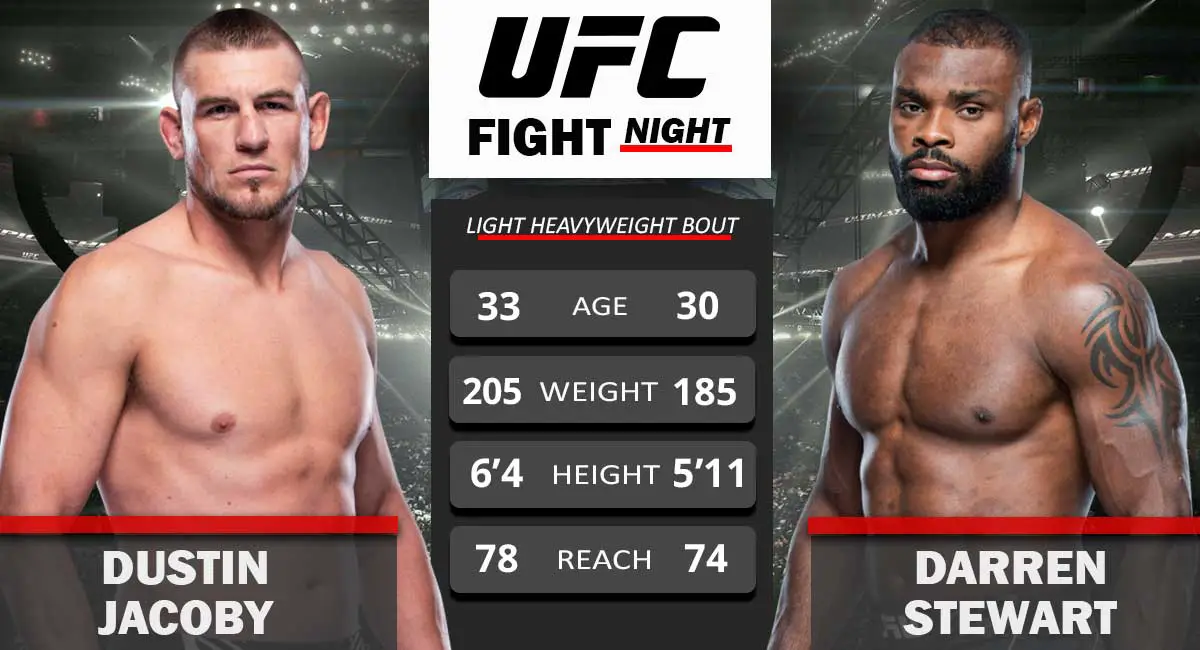 FINAL
KO/TKO
(Punches)
R1, 3:04
FIGHT STATS
Wellington Turman defeats Sam Alvey : Middleweight Bout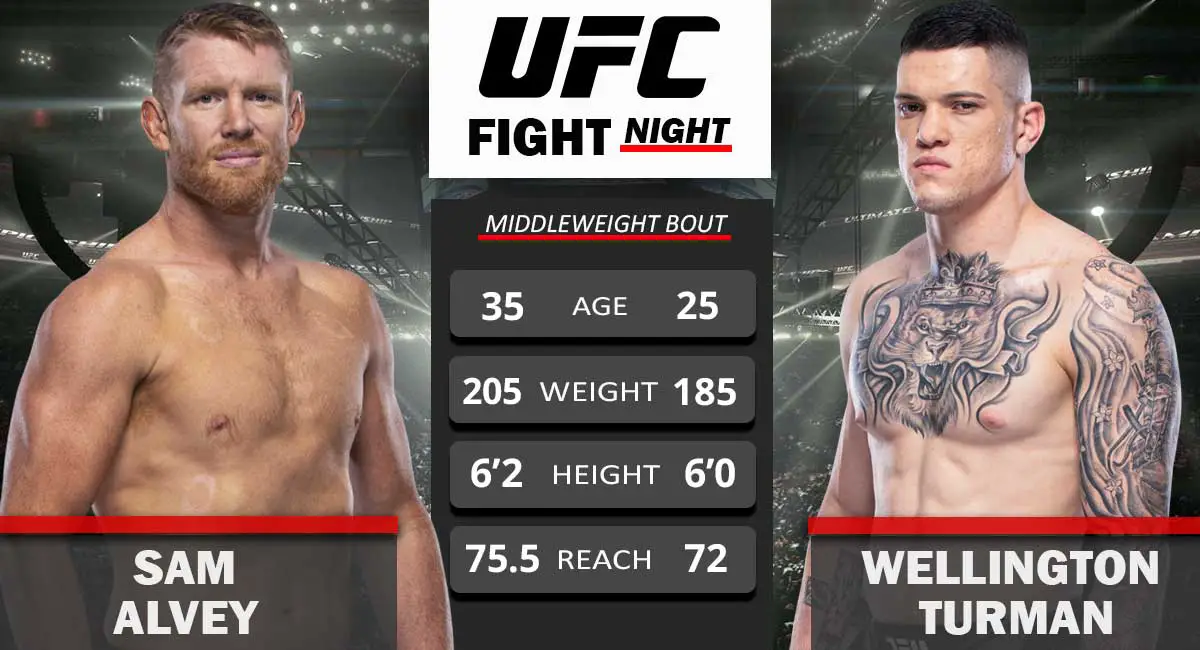 FINAL
S Decision
(27-28, 28-27, 27-28)
R3, 5:00
FIGHT STATS
Abdul Razak Alhassan defeats Alessio Di Chirico – Middlewieght Bout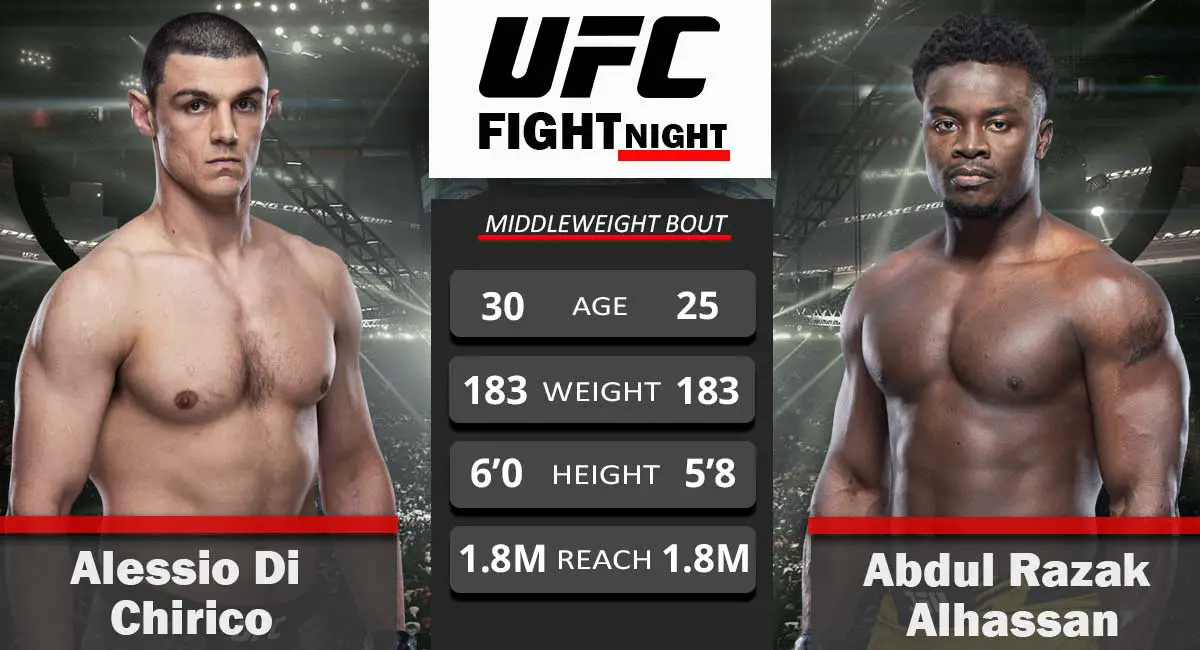 FINAL
KO/TKO
(Kick)
R1, 0:17
FIGHT STATS