UFC 289: Charles Oliveira vs Beniel Dariush Live Blog, Play by Play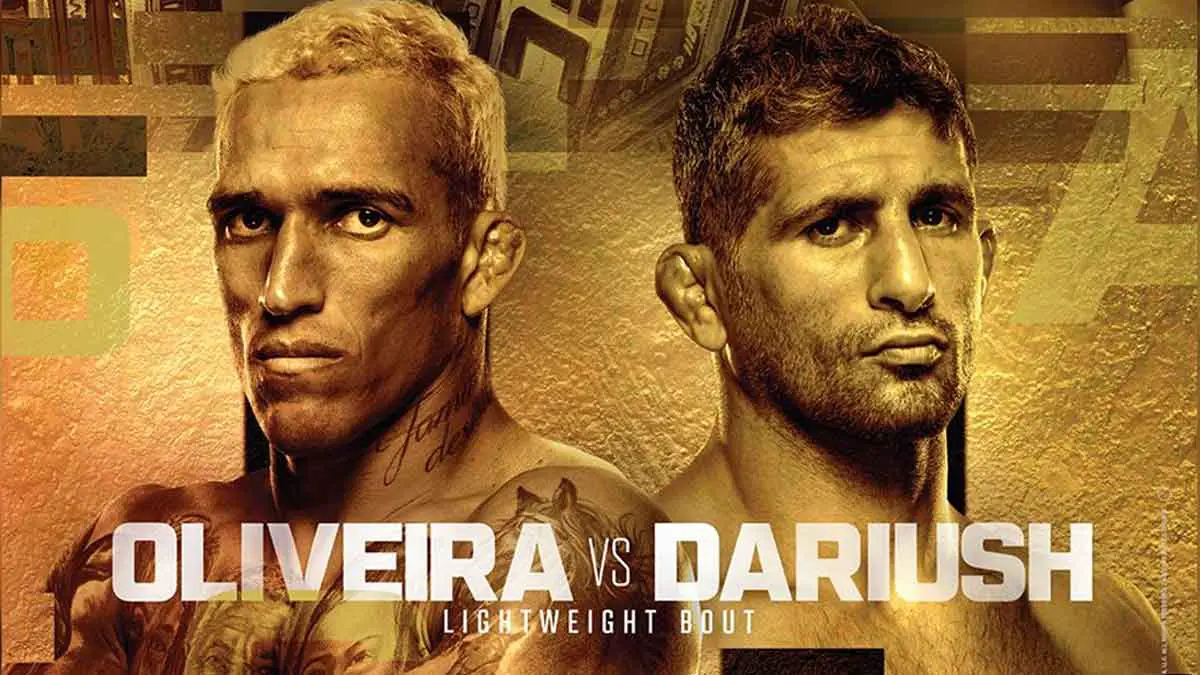 Welcome to the live blog for Charles Oliveira vs Beniel Dariush at UFC 289 PPV in a key lightweight bout that was to crown the next title challenger.
Charles Oliveria, a former champion himself, was coming off a loss after coming out on the winning side in 11 consecutive bouts. He turned out to be a dark horse in the division, but now, he was not the surprise package this time around. Was he able to dominate the division as the favorite also?
Beniel Dariush was in exactly the same position as Oliveira was in 3 years ago. Dariush was on a 8-fight winning streak at this point and slamming the door for a title shot now. His most recent win came against a fellow surging contender Mateusz Gamrot. Was he able to continue his run and get his first title shot?
TOMORROW 🔥 #UFC289 pic.twitter.com/kuo2PPHWBR

— UFC (@ufc) June 9, 2023
Tune in below for live blog for play-by-play and round-by-round updates from Charles Oliveira vs Beniel Dariush lightweight co-main event bout at UFC 289 PPV.
Live Updates
Pre-Fight: The video package is airing for this event now. Dariush walks out first with an amazing atmosphere. It becomes more enthralling as Oliveira walks out. Bruce Buffer makes the announcements. Jason Herzog is the referee.
Round 1: They start with low kicks before Oliveira lands a high kick on Dariush's face. Dariush hits back with a jab. He slips as he attempted a high kick. Oliveira gets on his and they are in a clinch on the walls. Dariush prevents Oliveira from picking him up and gets him down to the mat. Dariush gets the upper hand and lands shots. Oliveira is working from the mat with some shots. Dariush is getting the best shots. Oliveira has got hold of his leg in a heel hook. Dariush skillfully gets his legs out and lands more punches but Oliveira is looking comfortable. Dariush gets up and Oliveira hits some up-kicks. Dariush gets back in half-guard for more shots. Oliveira gets hold of Dariush's left arm before he gets up. Oliveira lands a right kick and a left punch to get Dariush down to the mat. Dariush attempts to get hold of Oliveira's leg but Oliveira is relentless in landing his strikes. Dariush is down on the mat and Oliveira hits his punches easily. The referee decides to call it off.
Official Decision: Charles Oliveira won via TKO(punches) at 4:10 in round 1.