Tucker Lutz vs Melsik Baghdasaryan Set for UFC Vegas 77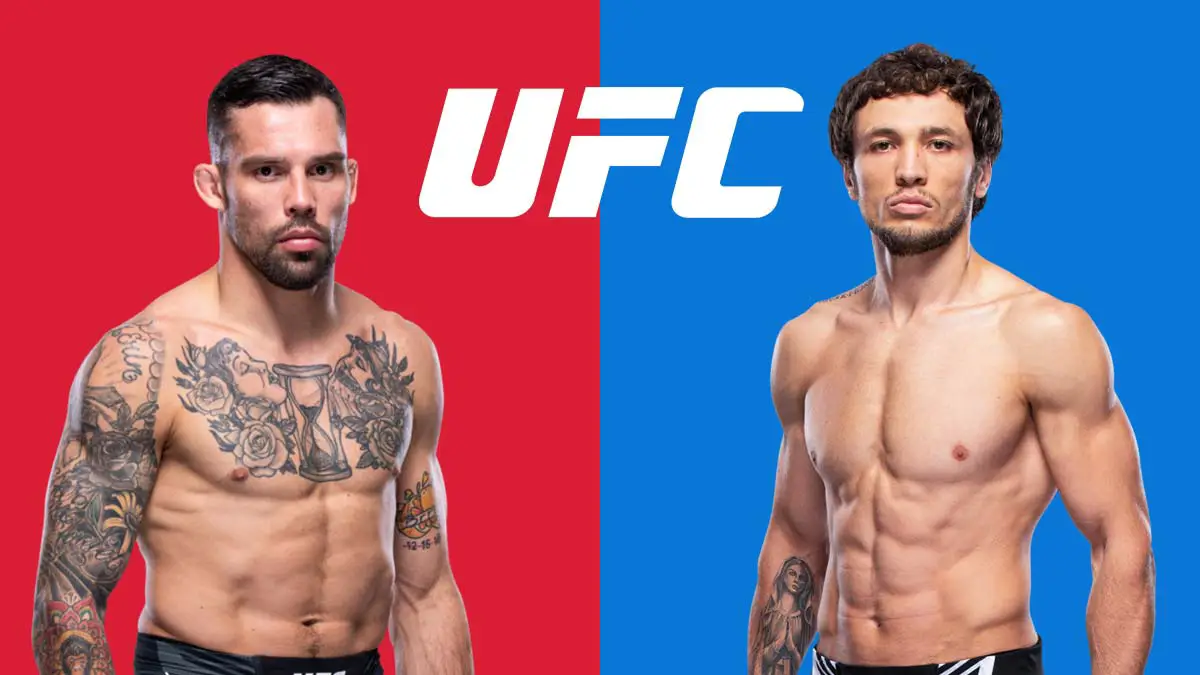 Two 2020 Dana White Contender Series graduates are set to be clash at UFC Vegas 77 event. 
A featherweight bout between Melsik Baghdasryan and Tucker Lutz is been added to the card. The bout was listed to the fight card as per the official UFC Stats website.
Tucker Lutz has lost his last two fights after a win in his UFC debut against Kevi Anguilar at UFC 262 in 2021. He first lost to Pat Sabatini in December 2021. His recent loss bout was with Daniel Pineda at UFC San Antonio in March this year.
Melsik Baghdasaryan has had a mixed record in his three recent bouts with two wins and one loss. His recent bout was against Joshua Culibao at UFC 284 event in Australia where he lost by unanimous decision. He has beaten Colin Anglin and Bruno Suoza in his previous two bouts in 2021.
UFC Vegas 77 event is set to take place on July 15, 2023. It is set to be headlined by a women's bantamweight bout between Holly Holm and Mayra Bueno Silva.