UFC 291: Tony Ferguson vs Bobby Green Live Blog, Play by Play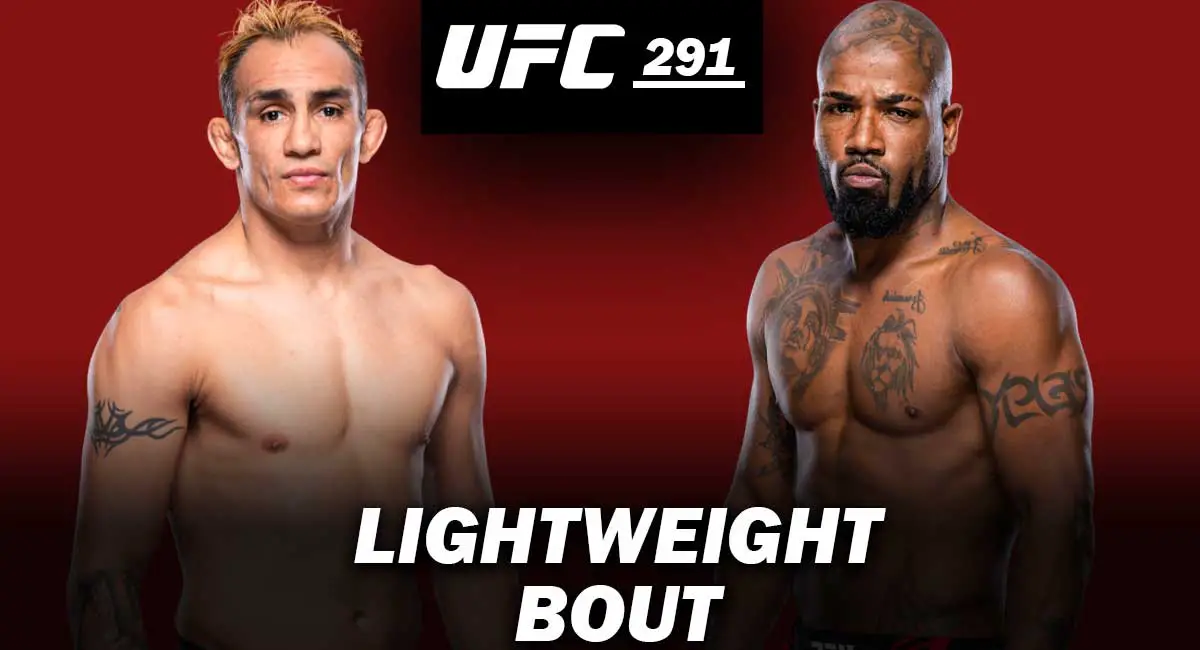 Welcome to the live blog as Tony Ferguson vs Bobby Green lightweight bout at UFC 291 PPV.
Ferguson, who lost just 3 times in his first 25 MMA bouts, had lost his last 5 bouts before this one. This streak started with a loss in the interim lightweight title bout against Justin Gaethje. Ferguson then lost to the likes of Charles Oliveira, Beniel Dariush, Michael Chandler, and most recently agianst Nate Diaz. Was Ferguson able to break this streak here?
Bobby Green was also searching for a win in his last 3 bouts. He lost to Islam Makhachev and Drew Dober before his bout against Jared Gordan ended in a no-contest. Did this bout bring him a win?
Lightweights coming to lay it down 👊@TonyFergusonXT faces @BobbyKGreen on our #UFC291 main card!

[ Tomorrow | Live on ESPN+ PPV: https://t.co/aahJK2CsRA ] pic.twitter.com/ADrC2TEuws

— UFC (@ufc) July 28, 2023
Tune in below as we post live updates for Tony Ferguson vs Bobby Green lightweight bout from UFC 291 with live play-by-play and round-by-round updates.
Live Updates
Round 1: A bit of circling around to start. Bobby attempts a leaping hook but Tony avoids it. Tony attempts a some jabs but everytime it is Bobby who grazes him with counters. Tony gets on his back and attemps a takedown but Bobby blocks it. Green lands a left hook after they get back to the middle. Tony fires a right jab before Bobby lands a couple of jabs. Tony fires a big right to stagger Bobby. An accidental eye poke forces a pause in the bout. The fight resumes after 100 seconds and repeated assurances from Tony. Green hits a head kick partially. A sleak 1-2 from Tony lands. Green lands a body kick after both men miss their shots. Green lands more counters before a 1-2 combo. Green first some more shots in the last 15 seconds.
---
Round 2: Tony is swollen under his eyes. Tony attempts a takedown but Green avoids it. Both men miss their shots before Green lands a jab. Tony lands a counter left. Tony goes for a takedown from a long distance and Green actually get on top of him. Green hits shots from the top position. Tony puts his legs around him as Bobby gets into a full guard. Bobby has to get back up on his feet but he picks his shots to land freely. Tony tries to use his legs to block him. Green is in control though as his hammer fists and elbows keep landing and he eventually gets back into full guard. Green keeps landing his shots. An elbow from Tony cuts open Green. They are back on the feet. Green gets the better shots going through the rest of the round. Tony lands a body kick in the dying seconds of the round.
---
Round 3: Green counters with a right. He blocks a quick takedown attempt. Tony lands a calf kick before Bobby counters with a shot. Green lands a 1-2 combo. Tony lands a few shots in succession. Green hits a couple of inside leg kicks. Green gets a 1-2 on the body. Tony lands a good right before another good jab. Green lands a combo followed by a good jab. Green lands with more shots in the next 30 seconds without much reply from Ferguson. Tony hits a calf kick/ He trips when attempting a shot but Green does follow up on it. Green lands a big right. Tony fires a big hook. Green ducks a spinning back elbow and lands a punch. Bobby staggers a bit with a right from Tony. Tony goes for roll to get Green's leg but Green gets on the top of him. Green lands a few shots and gets on a choke. Ferguson is not giving up though. The referee has to eventually stop the fight when there is no escaping for Tony.
---
Official Decision: Bobby Green won via submission at 4:54 in round 3.