Savannah Marshall Signs Contract With PFL MMA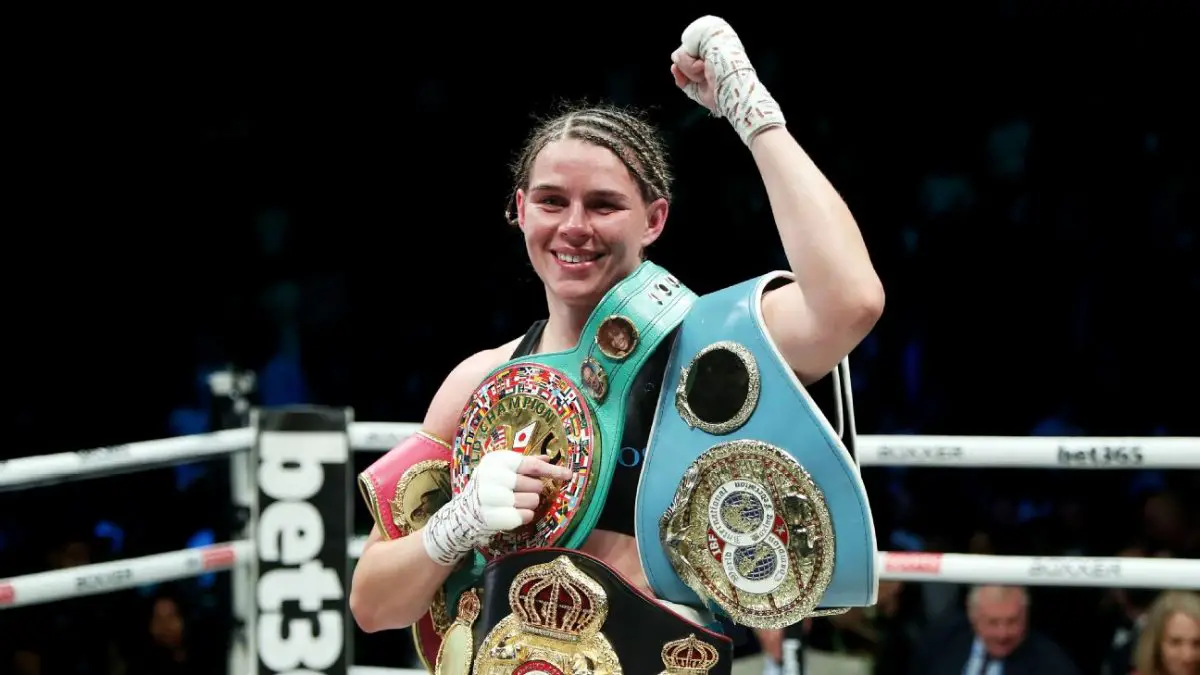 Savannah Marshall has signed with PFL MMA fight for her MMA career, which will run simultaneously with her boxing career.
PLF announced on Tuesday that Marshall has signed with them. She is expected to join PFL's Super Fight Division for PPV events. The division also has the likes of Amanda Serrano, Claressa Shields, Jake Paul and Francis Ngannou in it.
Marshall achieved the status of an undisputed super-middleweight champion by defeating Franchon Crews-Dezurn last month. The victory against Crews-Dezurn secured WBC, WBA, WBO, and IBF Super Middleweight titles, encompassing all four major belts in the division.
The PFL's newest signee @Savmarshall1 checks into the @centuryma room 📍

B2YB @centuryma pic.twitter.com/onAhy6tKX0

— PFL (@PFLMMA) August 22, 2023
Savannah Marshall was on a 12-fight winning streak, but it was broken last year after she was defeated by Claressa Shields via a unanimous decision. Savannah Marshall is undoubtedly set to carry on her rivalry with Shields, although it remains uncertain whether this rivalry will take place in MMA or boxing.
Claressa Shields has already participated in two bouts under the PFL and recently renewed her contract with the PFL.
Marshall is expected to continue her boxing career is expected to face Shadasia Green or Franchon Crews-Dezurn next.