One Championship Light Out 2022: Results, Weigh-In, Card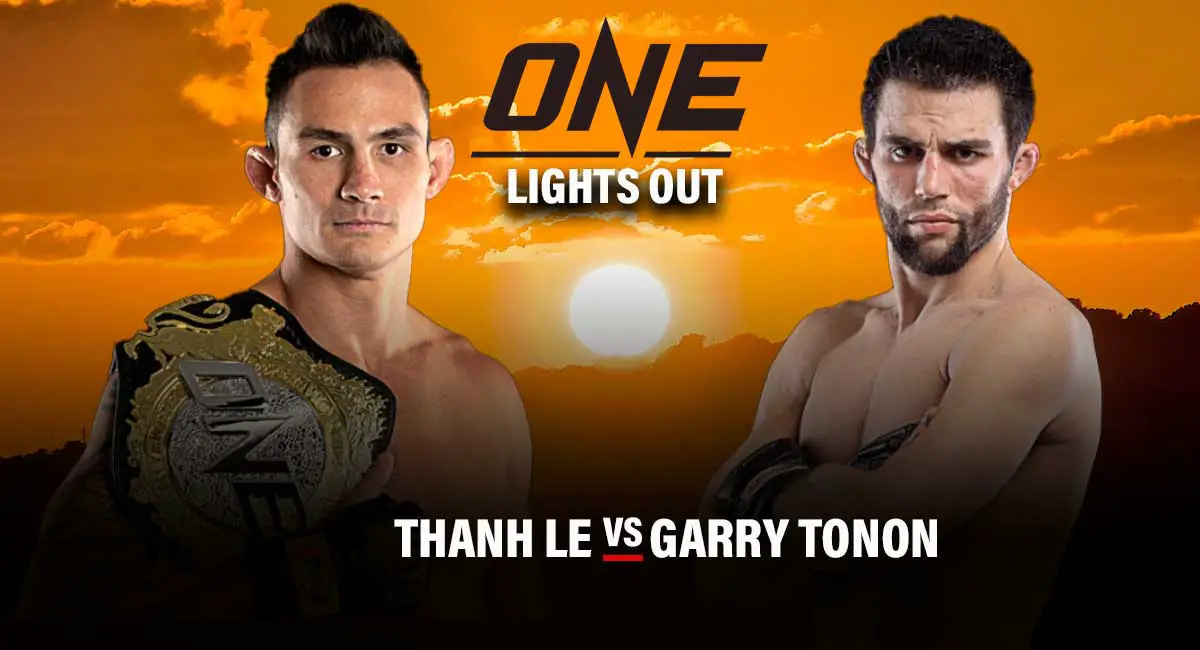 One Championship will return with ONE Lights Out event on March 11, 2022. A pair of World title fights will headline the event which will air from Singapore Indoor Stadium in Kallang, Singapore.
Featherweight Champion Thanh Le will defend the title for the first time as he takes on Garry Tonon in the main event. The bout was earlier planned for December 5 event, which was postponed. Thanh Le is currently on 4 fights winning steak, last defeating Martin Nguyen to win the title. Tonon won his debut fight in ONE FC against Koyomi Matsushima in December 2020.
Bibiano Fernandes will return to the octagon after a long gap as he defends the title against John Lineker. Former Two-Division champion Martin Nguyen will also be on the card as he battles Kirill Gorobets.
Check here for the complete details on the One Championship Lights Out: Le vs Tonon event.
Event Info
RESULTS & FIGHT CARD
Prelims
Lin Heqin vs Milagros Lopez
Strawweight Kickboxing Bout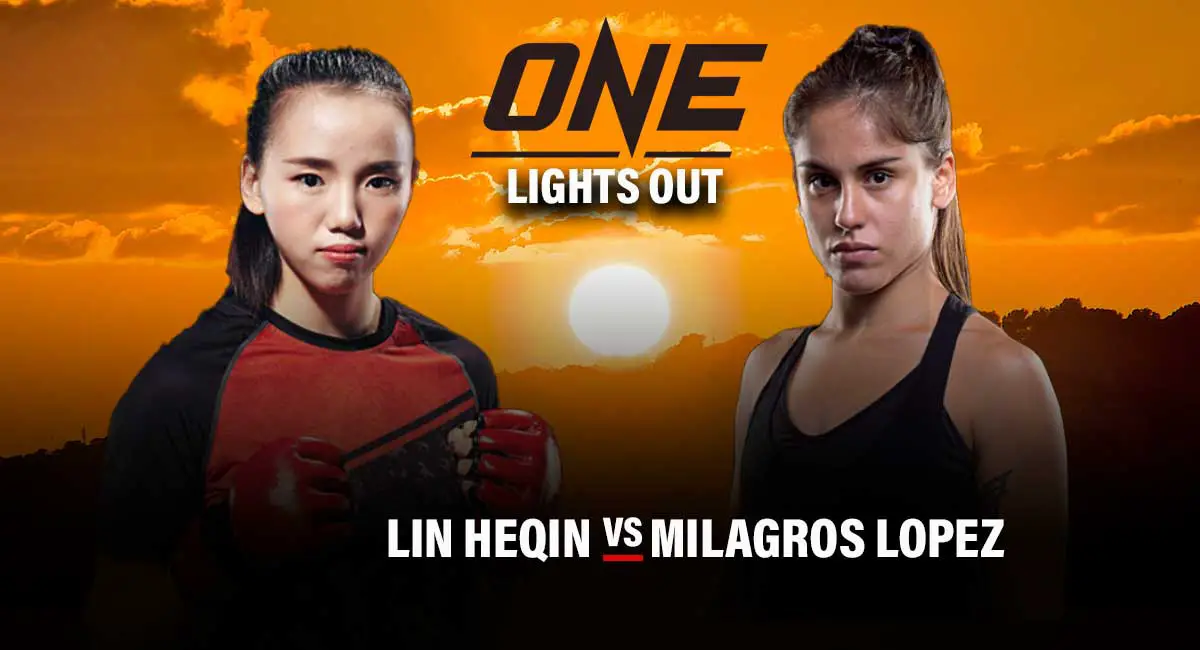 Lin Heqin defeated Milagros Lopez via unanimous decision
Liam Nolan vs Kim kyung Look
Catchweight Muay Thai Bout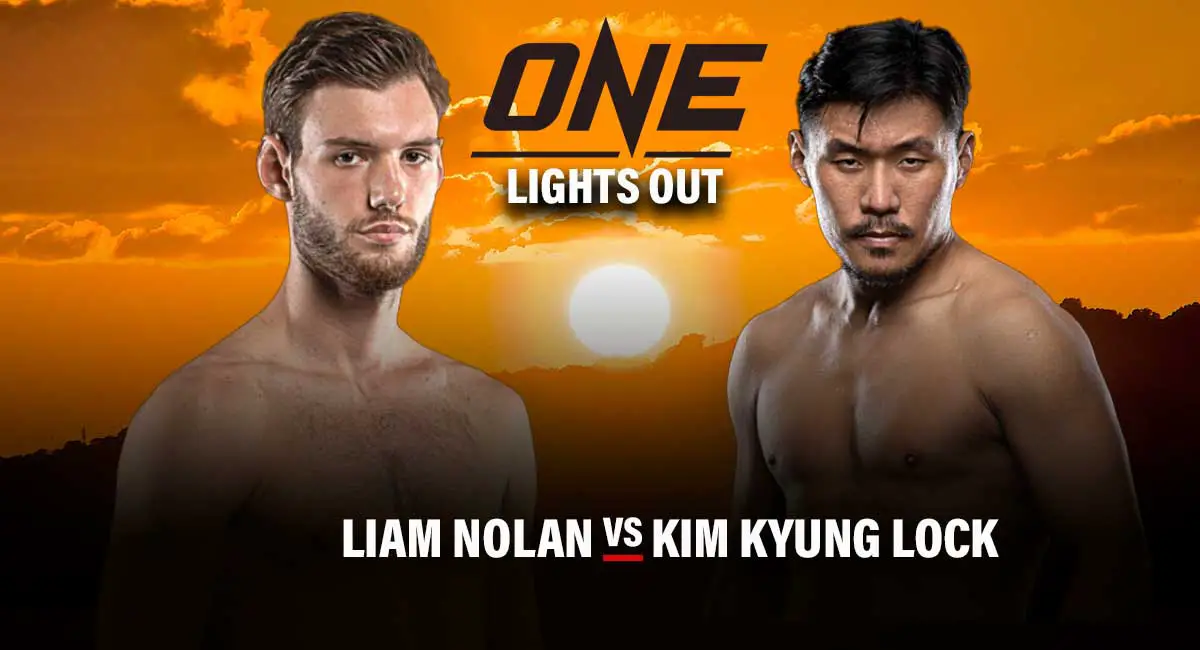 Liam Nolan defeated Kim Kyung Look via Technical Knockout
Iman Barlow vs Daniela Lopez
Strawweight Muay Thai Bout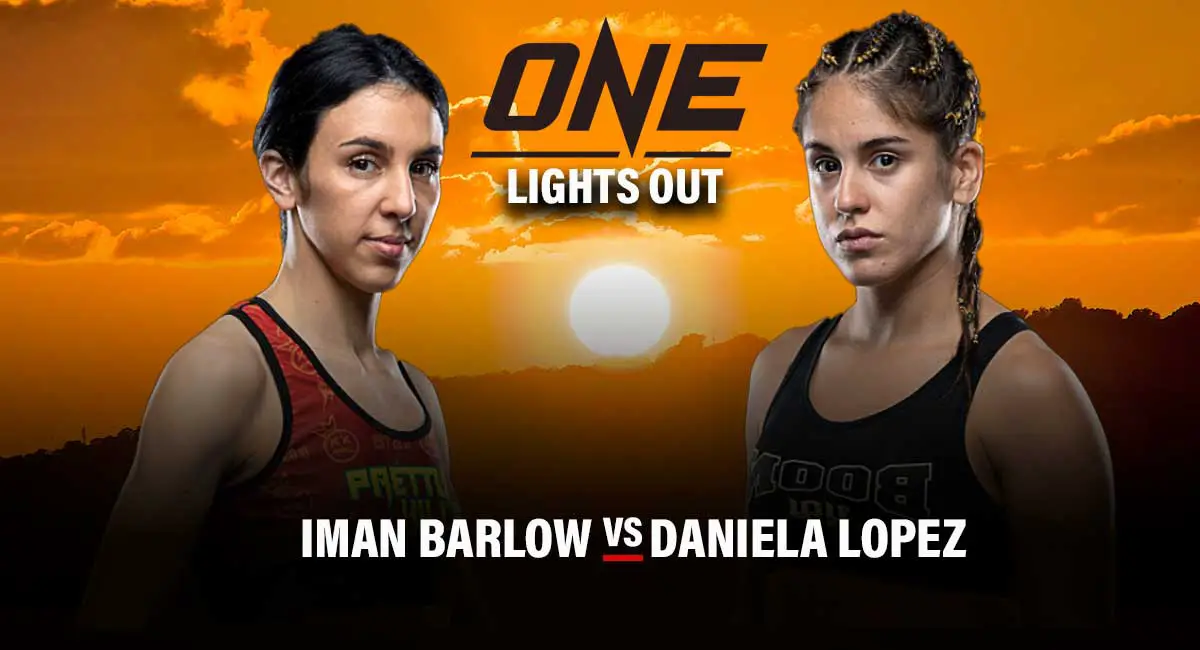 Iman Barlow defeated Daniela Lopez via Knockout
Eko Roni Saputra vs Chan Rothana
Flyweight Bout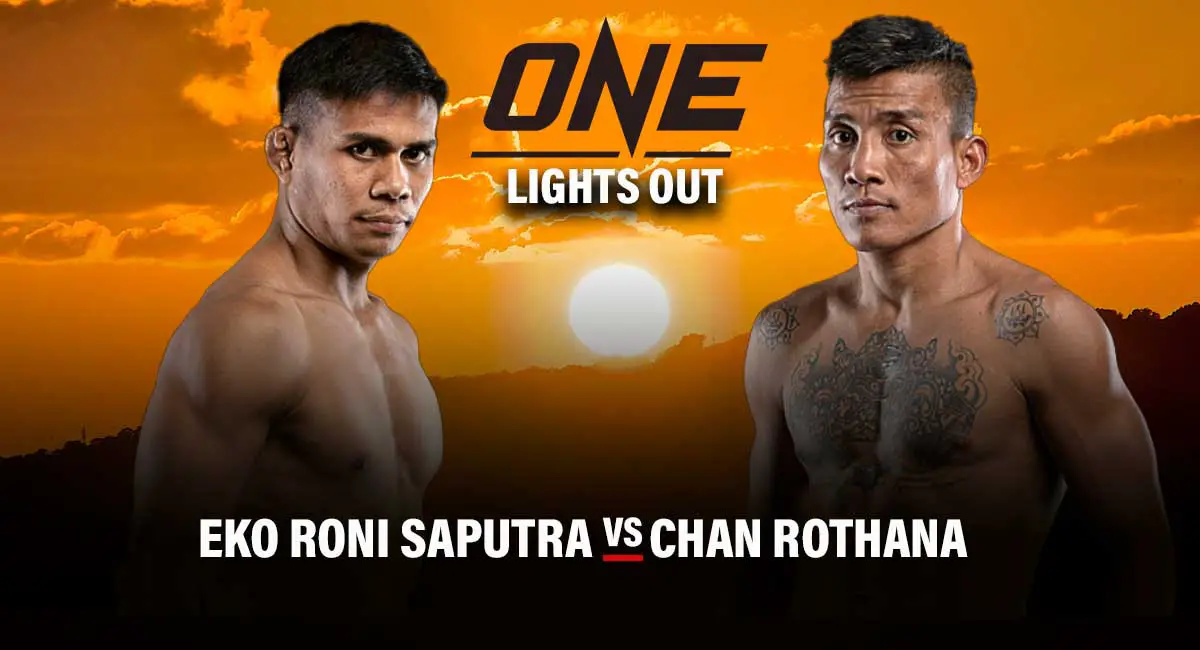 Eko Roni Saputra defeated Chan Rothana via Submission
Main Card
Josh Tonna vs Zhang Peimian
Featherweight Kickboxing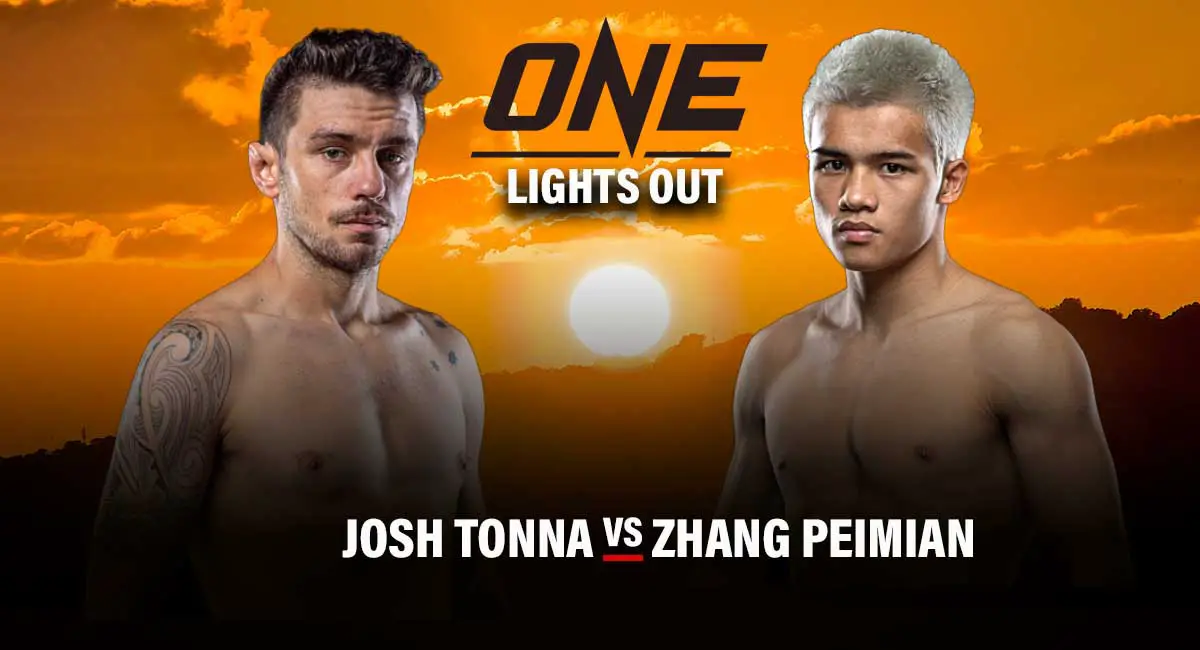 Zhang Peimian defeated Josh Tonna via Technical Knockout
Alex Silva vs Adrian Mattheis
Strawweight Bout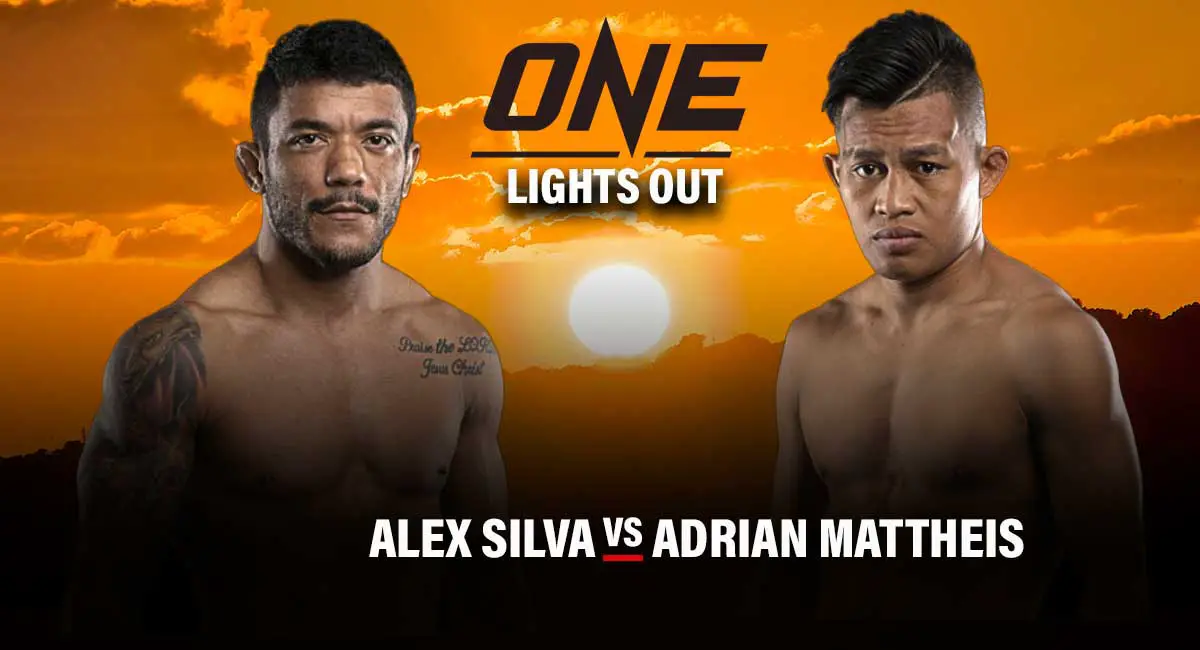 Adrian Mattheis defeated Alex Silva via TKO in round 2 at 0:05
Ismael Londt vs Iraj Azizpour
Catchweight(272 lbs) Kickboxing Bout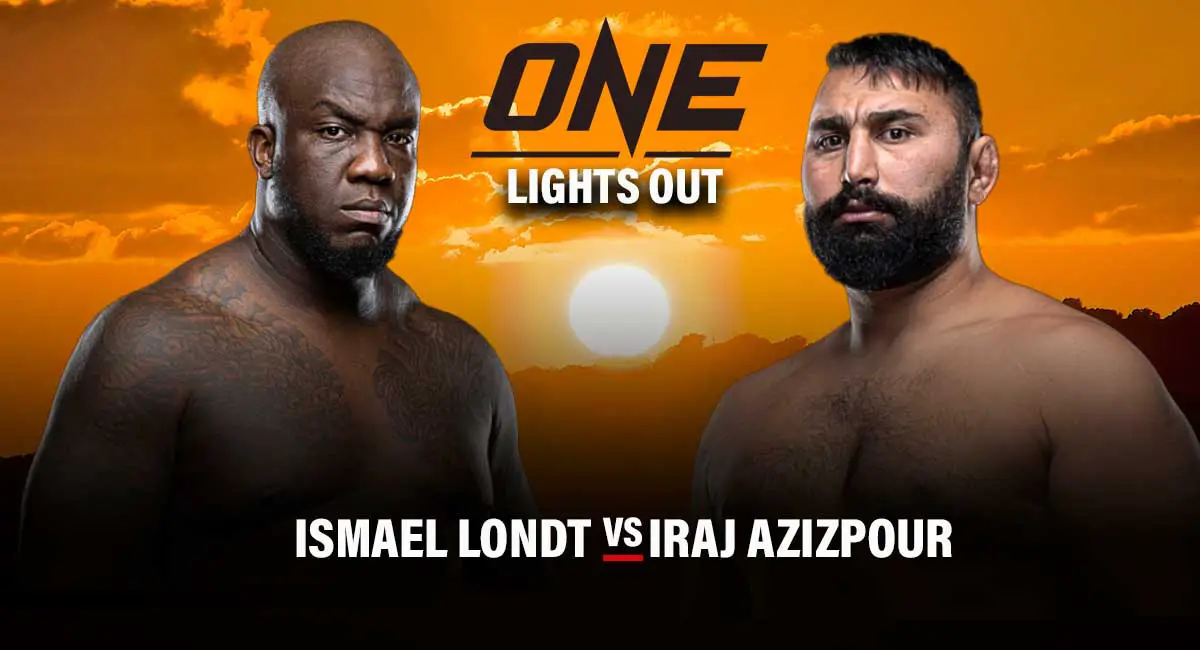 Iraj Azizpour defeated Ismael Londt via Knockout
Martin Nguyen vs Kirill Gobobets
Featherweight Bout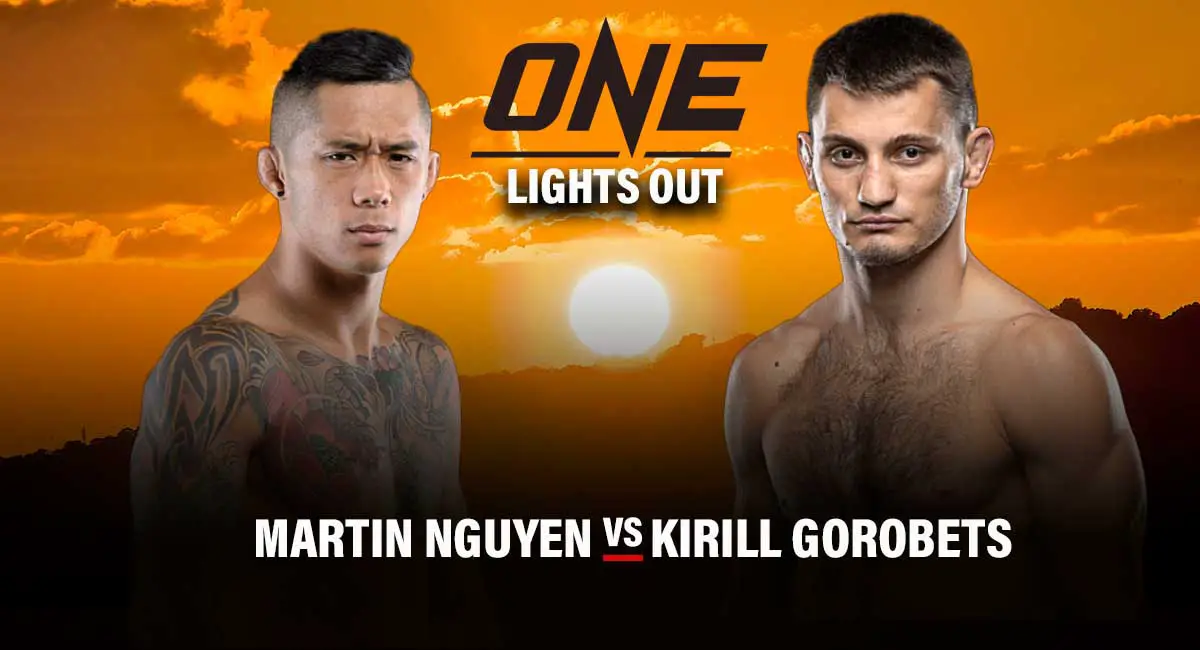 Martin Nguyen defeated Kirill Gobobets via TKO at round 3
Co-Main Event
Bibiano Fernandes vs John Lineker
Bantamweight World Championship Bout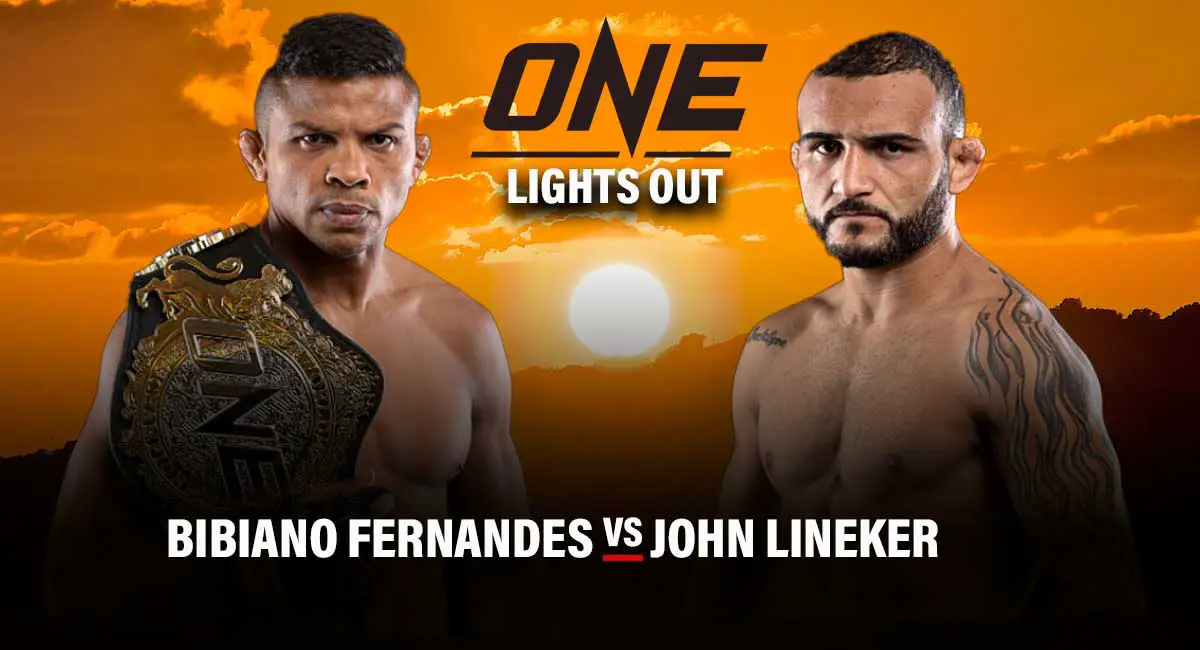 John Lineker defeated Bibiano Fernandes via KO at round 3
Main Event
Thanh Le vs Garry Tonon
Featherweight World Championship Bout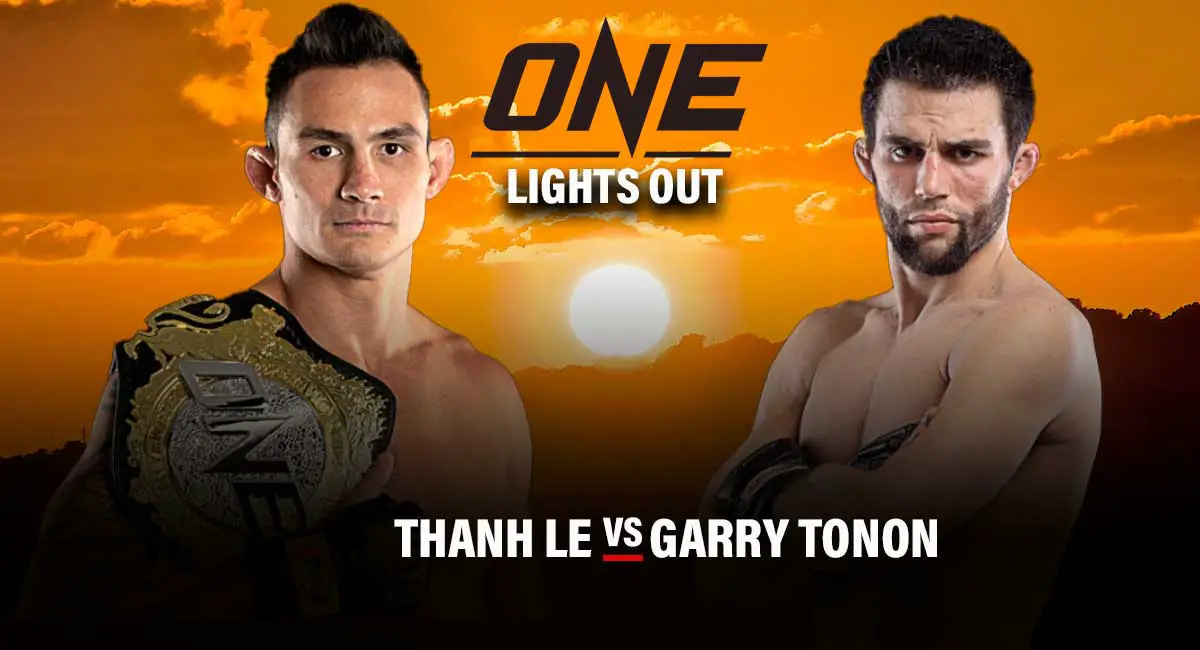 Thanh Le defeated Garry Tonon via KO at round 1
WEIGH-IN
MAIN CARD
Garry Tonon (155 Ibs) vs Thanh Le (153 Ibs)
John Lineker (143 Ibs) vs Bibiano Fernandes (147 Ibs)
Kirill Gobobets (155 Ibs) vs Martin Nguyen (155 Ibs)
Iraj Azizpour (263 Ibs) vs Ismael Londt (265 Ibs)
Adrian Mattheis (125 Ibs) vs Alex Silva (125 Ibs)
Zhang Peimian (124 Ibs) vs Josh Tonna (125 Ibs)
Prelims
Chan Rothana (141 Ibs) vs Eko Roni Saputra (135 Ibs)
Daniela Lopez (124 Ibs) vs Iman Barlow (125 Ibs)
Kim kyung Look (177 Ibs) vs Liam Nolan (174 Ibs)
Milagros Lopez (125 Ibs) vs Lin Hequin (124 Ibs)