Jon Jones wins Heavyweight Title at UFC 285, Calls out Stipe Miocic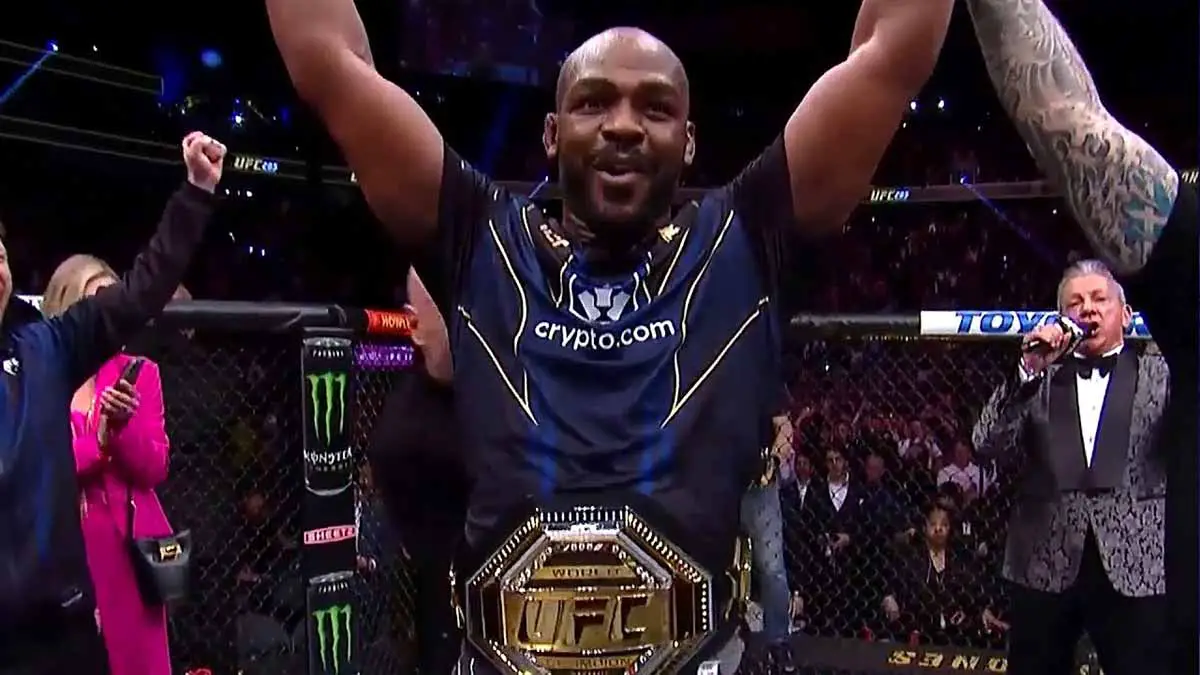 It took Jon Jones just two minutes to become the UFC champion once again at UFC 285.
Jones faced Ciryl Gane in the main event of UFC 285 for the vacant heavyweight title. But, one of the most anticipated bout in the last few months lasted just two minutes as Jones put on a guillotine choke on Gane to get a tap out.
This was Jones' return to the octagon after 3 years. He was away from the octagon during the pandemic due to a pay dispute with UFC and his own legal troubles while also making a transition to heavyweight.
As the main event of UFC 285 started, it was paused just after 5 seconds as Gane caught Jones with an inadvertent groin strike. As it restarted, both men kept their distance before Jones got on Gane's back and took him down. Jones then turned around and put on the guillotine choke.
It did not look as devastating at first, but Jones was able to put on pressure to force a submission from Gane after two minutes and four seconds to become UFC Heavyweight Champion. This is Jones' third title reign overall after two reigns as the light heavyweight champion.
In his post-fight interview, Jones was quick to call out Stipe Miocic and made his intentions clear to headline UFC 290 in International Fight week. Jones called Stipe the greatest heavyweight of all time. Later, Miocic also responded that he would look forward to this fight. UFC President Dana White said in the post-show press conference that Jones will fight Miocic but the date needs to sorted out.
Miocic himself is a two-time UFC Heavyweight Champion. He has also not fought in two years since losing the title to Francis Ngannou at UFC 260 in March 2021.
While Jon Jones vs Stipe Miocic looks to be the fight to make after these comments, it might not be as straightforward though. Miocic was supposed to be Jones' opponent at UFC 282 in December 2022, but he needed more time to prepare along with some payment issues. It remains to be seen if he agrees with UFC this time around.