UFC 285: Jon Jones vs Ciryl Gane Live Blog, Play by Play Updates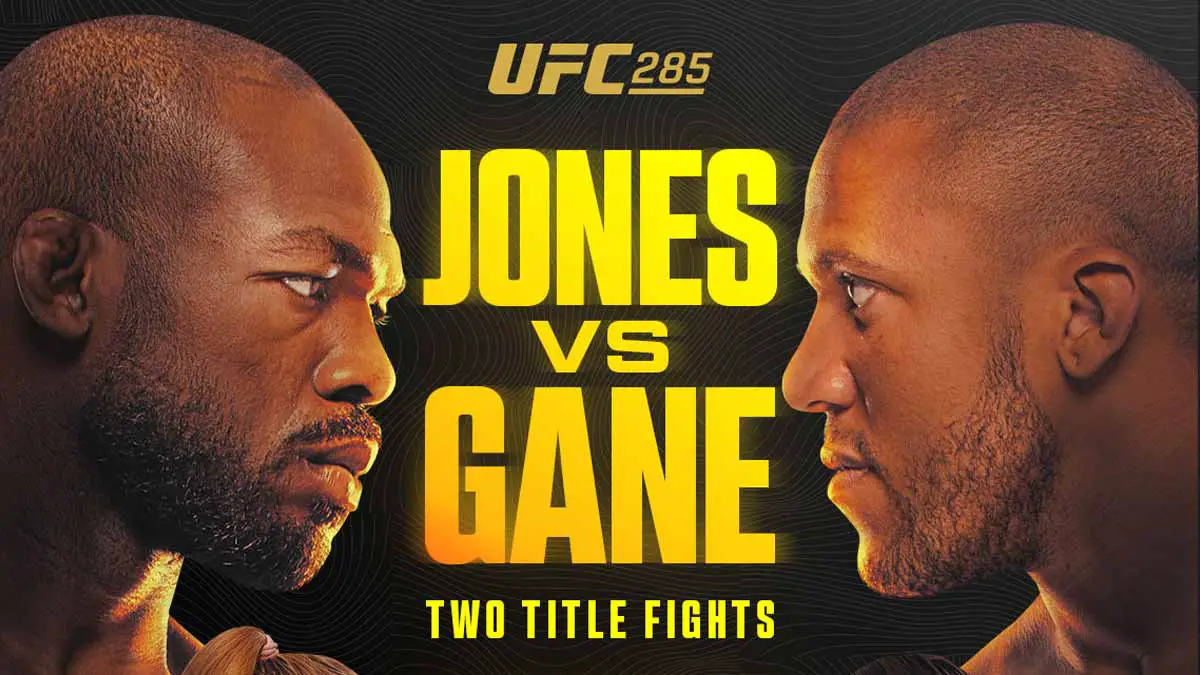 Jon Jones took on Ciryl Gane on his return to the octagon in the main event of UFC 285 PPV and we aew here with the live updates from the bout which will be for the vacant Heavyweight Championship.
Jones entered the cage for the first time since February 2020. After vacating the Light Heavyweight title and announcing his move to heavyweight, he sat at home during the whole pandemic due to multiple issues. The first was a pay dispute with UFC, along with his legal troubles. That seem to be behind Jones as he appeared in his 16th consecutive title fight. Now weighing 248 lbs, how lethal was Jones and did his inactivity affect his game?
Ciryl Gane had lost just one MMA fight prior to his bout, but it was for the heavyweight title only. He fell to Francis Ngannou at UFC 270 who was injured during the bout but still managed to beat Gane. Gane had since beaten a surging contender in Tai Tuivasa when he headlined UFC Paris Fight Night. Was that win enough to get his confidence back? Was he ready for Jon Jones?
Tune in below to find out as with play-by-play live blog and round-by-round updates from Jon Jones vs Ciryl Gane UFC World Heavyweight Championship fight in the main event of UFC 285 PPV.
Live Updates
We are into the main event now after a title change in the co-main event. After the video package, Ciryl Gane makes his way out. Some boos from the crowd as Gane walks out. Teh atmosphere turns electric when Jones walks out. Heavy crowd support with Jones. Jones beats himself to hype up before he gets his mouthpiece on. There is an issue with a tape on Jones' right foot. The tape is cut off before he enters the cage. Bruce Buffer announces the main event and the crowd joins him for the most part. Marc Goodard is the referee for the match. Gane is in the blue corner. Jones is in the red corner. We are ready to go as the referee gives his final instructions.
Gane lands a groin strike on Jones as the fight is paused just as it starts. They resume and Jones is pressuring Gane to towards the octagon side. Both men are pretty swift. Jones gets on Gane's back and gets him to the canvas. Jones is working on Gane's hips. Gane tries to circle to his right but Jones puts him against the cage. Jones goes for a guillotine now. The first two minutes are gone. Jones puts on the pressure and Gane taps out. It is over.
Jon Jones won via submission(guillotine choke) at 2:04 in round 1.
Also Check: Jon Jones Next Fight