Joe Pyfer vs Abdul Razak Alhassan Bout Set for UFC Vegas 80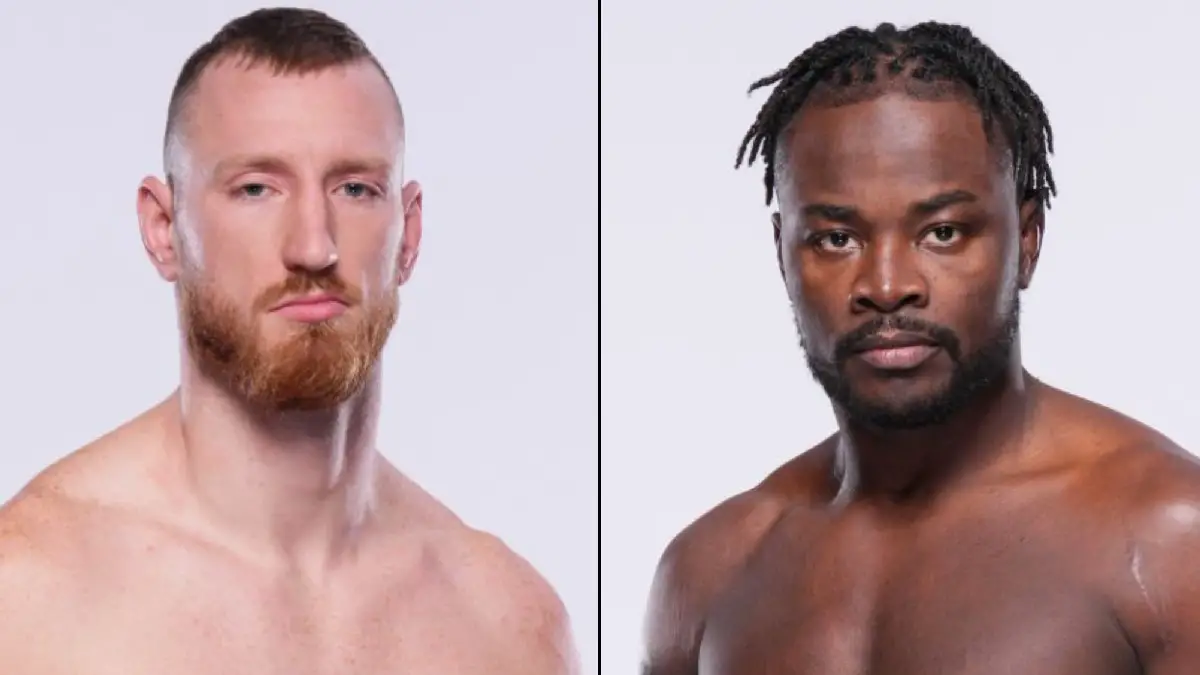 A new middleweight bout is set for the UFC Vegas 80 event where Joe Pyfer will face Abdul Razak Alhassan.
Joe Pyfer made an announcement on both his Instagram and Twitter posts that he and Alhassan are set to clash in a middleweight bout at the UFC's October 7 event in Vegas.
Joe Pyfer is currently on a six-fight winning streak, with two of these wins secured in the UFC. Pyfer's recent fight was against Gerald Meerschaert at Fury Pro Grappling 7 event, where he won by unanimous decision. His last UFC win also came against Meerschaert at UFC 287.
Abdul Razak Alhassan had to move up to middleweight division in 2021 but has just fought twice since 2021. His bout against Brunno Ferreira was called off twice, with the latest being the one at UFC Vegas 76 event.
Alhassan's last bout was at UFC Vegas 67 this year in January where he secured a knockout victory against Claudio Ribeiro.
UFC Vegas 80 is set to take place on October 7, 2023, at UFC Apex Arena in Las Vegas, NV. A featherweight bout was also recently added to the event, where Daniel Pineda will face Khusein Askhabov.