UFC 291: Dustin Poirier vs Justin Gaethje Live Blog, Play by Play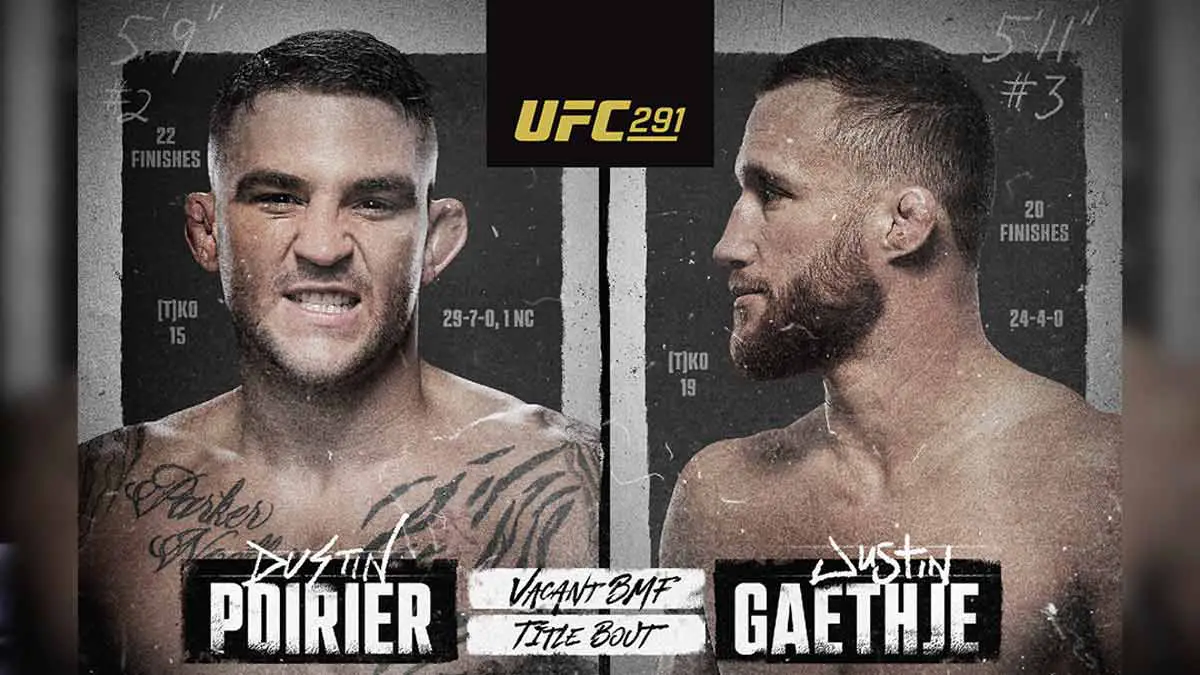 Welcome to the live blog as Dustin Poirier vs Justin Gaethje 2 lightweight bout in the main event of UFC 291 PPV for BMF Title.
Poirier defeated Gaethje in their first encounter in April 2018, and since then, both men had very similarities in their careers. Both men became interim lightweight champions but lost to Khabib Nurmagomedov. Both had lost title bouts to Charles Oliveira
Both had also beaten Michael Chandler in recent bouts. And both men now stand at a similar stage- coming off a win and looking for a title fight next. The bout also had BMF title on the line.
All that's left is to meet in the Octagon!@DustinPoirier vs @Justin_Gaethje 2 TOMORROW at #UFC291

[ Live on ESPN+ PPV: https://t.co/aahJK2D0H8 ] pic.twitter.com/omtz2B5E6R

— UFC (@ufc) July 28, 2023
Tune in below as we post live updates for Dustin Poirier vs Justin Gaethje BMF lightweight title bout from UFC 291 main event with live play-by-play and round-by-round updates.
Live Updates
Round 1: Gaethje starts with a calf kick. Poirier replies with one and hits a body kick. Gaethje lands a body kick to return the favor. Gaethje pushes Dustin back with a combination. Dustin lands a big body kick. He lands a jab. Gaethje lands a body shot and a jab combo. He hits a front kick. Poirier lands a kick to the legs. Gaethje lands a high kick. Gaethje counters a body shot with an uppercut. Gaethje lands another low kick. They trade punches near the cage. Gaethje lands a good right. Poirier lands a straight left. He lands another shot on the shoulder. He lands a knee next. Poirier ducks a swing and lands a good punch. Gaethje lands a low kick. Gaethje lands a low kick and a high kick after a few seconds. They trade quick shots in the final seconds.
---
Round 2: Gaethje gets the first low kick after 30 seconds. He lands a shot on the body. Gaethje lands a high kick to the face to drop Poirier down. He throws a right hammer fist down and the referee separates them. It's over.
---
Official Decision: Justin Gaethje won via KO at 1:00 in round 2.