Ashlee Evans-Smith Return Match Against Ailin Perez Set for July 15 UFC Event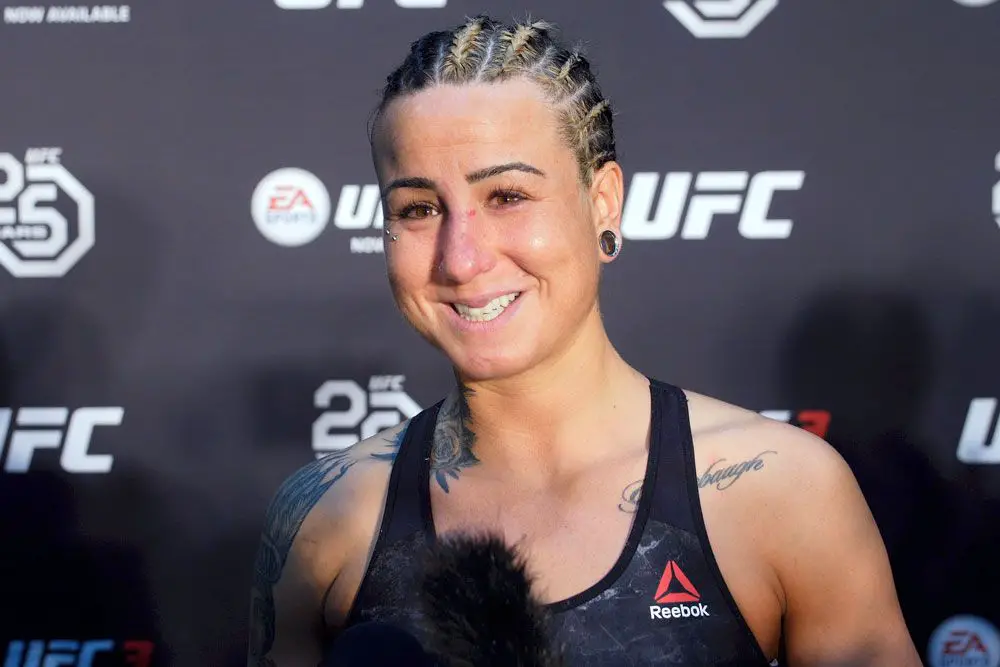 Ashlee Evans-Smith will make her return to the octagon after a long gap of three years later this year. 
Combat Sports UK announced that Ashlee Evans-Smith will return to action and face Ailin Perez in a women's bantamweight match at the UFC Fight Night event on July 15. 
Ashlee has been suspended for 14 months following her loss against Nurma Dumont. She tested positive for dehydroepiandrosterone, and hence USADA suspended her from competing for 14 months. The tenure ended earlier this year, and she became eligible to compete again on March 3. 
Evans-Smith only has one win in her last five matches. Her last match took place in November 2020 where lost against Dumont. Before that, she also lost to  Andrea Lee. Her last win came against Bec Rawlings back in April 2018.
On the other hand, Ailin Perez recently made her UFC debut in September 2022. However, she lost her inaugural match against Stephanie Egger via second-round submission. 
Ashlee Evans-Smith hasn't won a match in five years whereas Ailin Perez is still looking for her first UFC win. Hence, both of them will be determined to leave the octagon with a win on July 15.