WWE Crown Jewel: Xavier Woods Defeated Balor to Win King of the Ring Tournament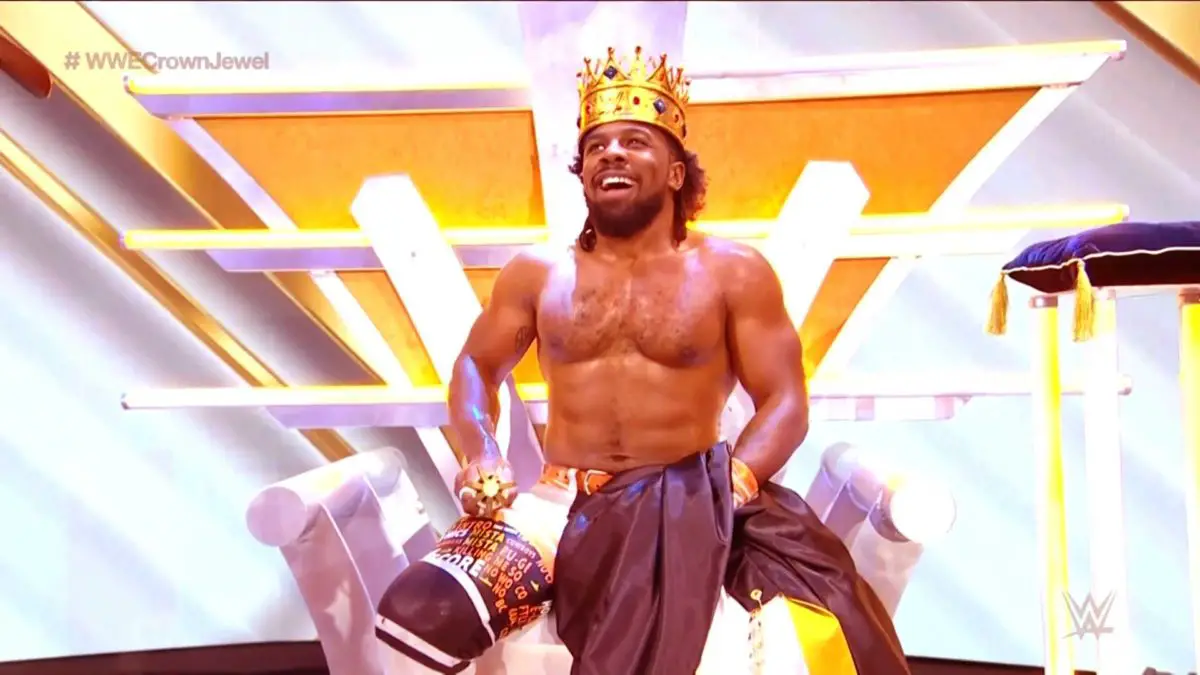 Xavier Woods defeated Finn Balor at WWE Crown Jewel to win the 2021 King of the Ring tournament. 
On the go-home edition of Raw, Xavier Woods stated that Balor would stay a Prince while he becomes the King and now he proved it. 
Balor and Woods had an interesting match with several close calls. The back and forth was going on then Woods hit the superplex from the top rope to shift the tides of this match into his favor. In the ending moments, Xavier Woods connected enziguiri and a gutbuster before hitting Finn Balor with an elbow drop to get the pinfall. 
This year's tournament was the 22nd tournament to be held under WWE's banner. The tournament was a yearly fixture from 1985 to 2002 and was always a knockout-style tournament. After that, WWE has hosted the tournament sporadically over the years. WWE held special King of the Ring PPVs every year from 1993 to 2002.
Xavier Woods won the RAW side of the bracket by defeating Ricochet and Jinder Mahal. Finn Balor defeated Cesaro in the first round and then beat Sami Zayn in the semifinal match on the SmackDown side of the tournament.
In the end, Xavier Wood came out victorious to become the new king of WWE.