WWE Superstar Salary 2023: How Much Do WWE Wrestlers Make?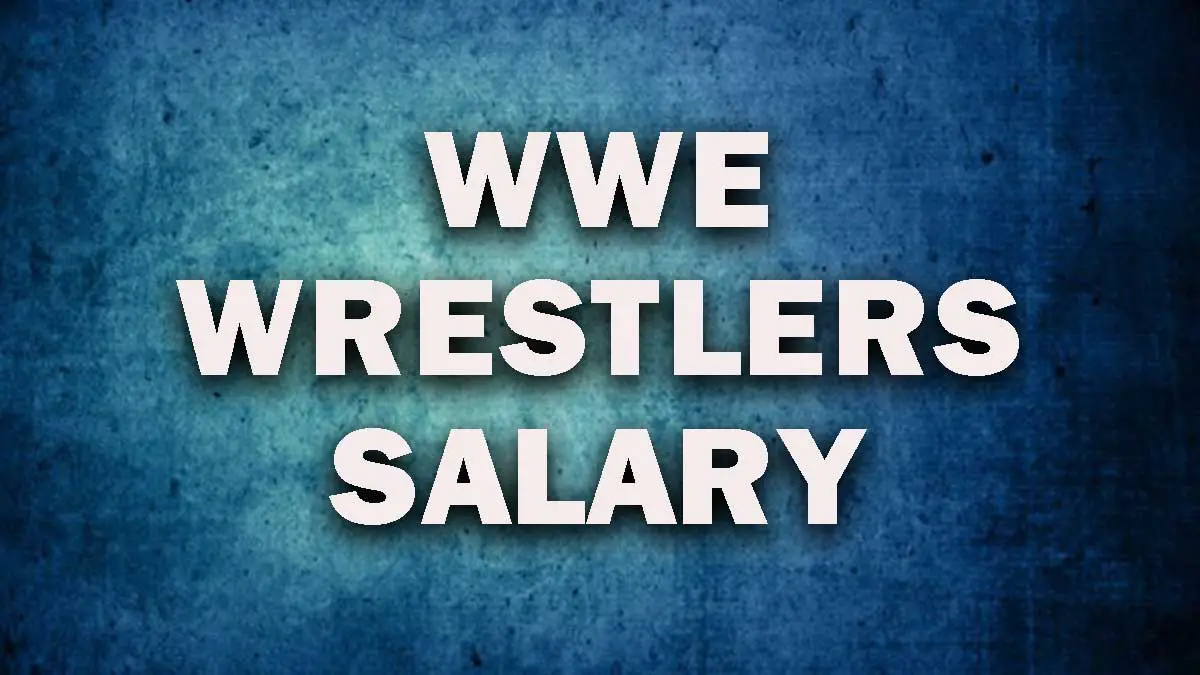 WWE has some top-notch wrestlers, but those stars come with hefty money also. What is the range of WWE Salaries? How much money do their top stars make?
WWE wrestlers' salaries start from $250,000 per year and range up to $10 million per year. NXT Salaries range from $50,000 to $200,000, with top talents making at least $100,000 per year.
In April 2022, Triple H told The Athletic that WWE Superstars on the main roster(RAW & SmackDown) make at least $250,000 per year.
In a report on Wrestling Observer Newsletter, Dave Meltzer discussed the salaries of top WWE stars. It was mentioned that Brock Lesnar and Roman Reigns top the WWE salaries list with $5 million base salaries each. It was also reported that while one other top WWE star is getting $4 million in salary, other top wrestlers are paid from $2-3 million per year.
Here is a list of WWE salaries for some of the top stars.
Brock Lesnar
Salary: $5-10 million (approx.)
As per the latest report on the Wrestling Observer Newsletter, Brock Lesnar makes $5 million per year in base(guaranteed) wages after his return in 2021. Earlier, Forbes reported in 2020 that Lesnar makes $10 million per year from WWE.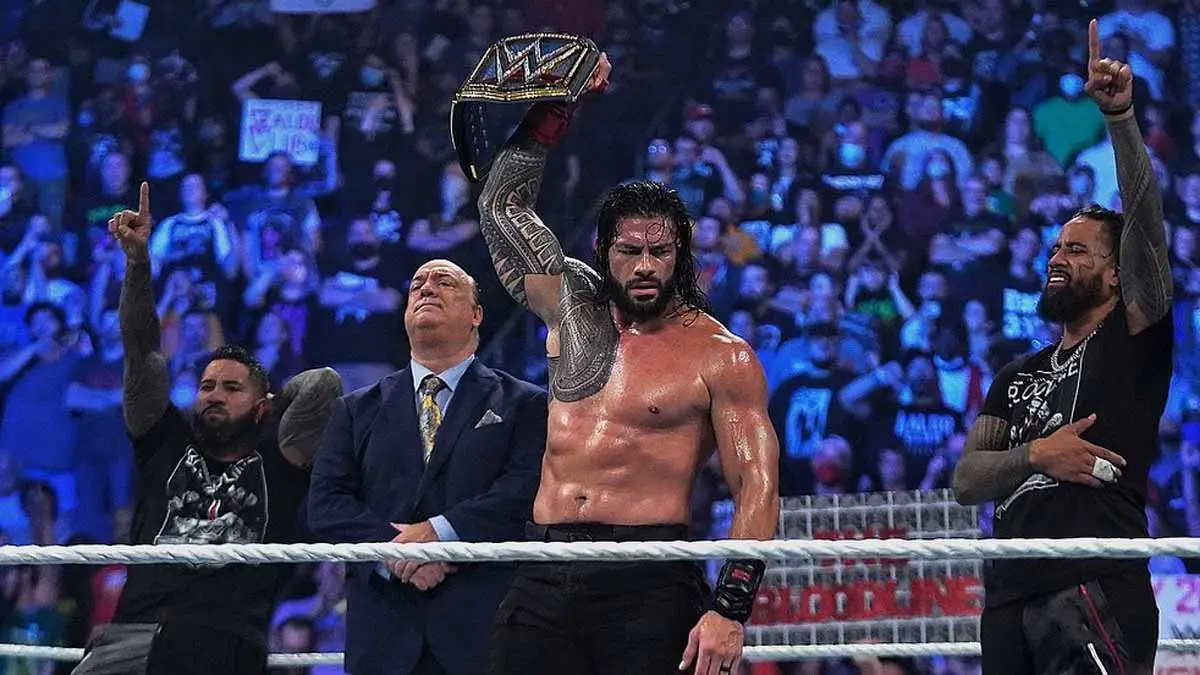 Roman Reigns
Being the top star has its perks. Roman Reigns' WWE salary is on par with Brock Lesnar at $5 million in downside guarantee. Reigns also remain the top merchandise seller along with John Cena and would be getting an additional bonus for merchandise sales.
Vince McMahon ($5 million) – Vince McMahon earn around $5 million per year in annual payout, which includes his $2 million fixed salary, stock options, and other incentives.
Randy Orton ($4.5 million) – Randy Orton signed a new 5-year contract with WWE in 2019 which made his top-earning star with earnings of $4.5 million per year
AJ Styles ($3.5 million) – AJ Styles may have turned down his work rate as he reaches the final years of his in-ring career. But he remains a top star and earns around $3.5 million per year as per his new contract signed in 2019.
Triple H ($3.3 million) -Triple H is currently the Creative Head of WWE and in charge of booking RAW and Smackdown after taking over from Vince McMahon. He takes more than $3 million for his on-screen and backstage work. He has a fixed annual salary of $730,000 per year, while the rest comes from stock awards and incentives.
Seth Rollins ($3 million) – Monday Night Messiah remains a polarizing figure among WWE fans, but the Universal and WWE Champion is one of the top stars in the company with a $3 million per year salary.
Becky Lynch ($3 million) – Becky Lynch signed a new contract in 2019 when she reached her peak popularity as the RAW Women's Champion. Her base salary remains $1 million, but she has earned around $3 million in the last few years.
The Undertaker ($2.5 million) – The Undertaker retired from WWE in 2020, but it was not before he secured a 10-year deal with WWE that guarantees him $2.5 million per year.
The Miz ($2.5 million) – The Miz is one of the household names from WWE who has got recognization beyond just wrestling fans. He also makes around $2.5 million per from WWE.
Stephanie McMahon ($2.5 million) – Stephaine McMahon has been promoted as Co-CEO of WWE after Vince McMahon stepped aside. In the past few years, she has made $730,000 in fixed salary with a total payout of around $2.5 million including stocks and incentives.
Kevin Owens ($2 million) – Kevin Owens has signed a new contract with WWE and as per reports, he is making between $2 to $3 million per year in salary.
Charlotte Flair ($2 million) – Charlotte Flair remains a top star in WWE. While her older salary was around $600,000, it is expected that she is one of the top female earners in the company with around a $2 million yearly salary approximately.
Paul Heyman: ($2 million) – Paul Heyman, currently the Wiseman, and formerly the Advocate, reportedly makes $2 million for his onscreen and backstage work.
Ronda Rousey ($1.5 million) – Ronda Rousey was probably the first women star to breach $1 million(after Stephaine McMahon, who is more in the management side). She reportedly makes around $1.5 million per year.
Dolph Ziggler ($1.5 million) – Dolph Ziggler is another WWE star who is in his twilight days but this status comes with $1.5 million in wages per year.
Bobby Lashley ($1 million) – Bobby Lashley reportedly has a base salary of $1 million.
Drew McIntyre ($1 million) – Drew McIntyre has emerged as the main event player in the last few years. After a renewed contract, McIntyre is said to be getting an annual salary of around $1 million.
Sheamus ($1 million) – Former WWE and World Heavyweight Champion Sheamus remains one of the mainstays of the WWE roster and is earning $1 million in salary.
Jinder Mahal ($900,000) – The Modern Day Maharaja may not be a fan favorite, but his equity with Indian fans still makes him one of the top names in WWE. He earns just shy of $1 million per year.
Kane ($900,000) – Just like The Undertaker, Kane has also remained exclusive to WWE. Despite being away from the ring mostly, he has managed to earn around $1 million with a downside guarantee and merchandise sales.
Shane McMahon ($828,0000) – Shane McMahon has not appeared in WWE since Royal Rumble 2022, but he still made $828,000 in 2022 as per SEC filling from WWE.
Bianca Belair ($500,000) – Bianca Belair's stock has raised after her win at WrestleMania 37. She is also among the top-ranked earners in WWE with around a $500,00 salary.
Sami Zayn ($500,000) – As per earlier reports, Sami Zayn earns $500,000 salary from WWE. However, this figure might have gone up when he signed a new deal in January 2022.
Ricochet ($450,000) – Ricochet's WWE income reportedly stands at $450,000 per year after his new main roster contract that was signed in 2019.
Matt Riddle ($400,000) – Matt Riddle's pay was bumped up to $400,000 a year when he signed a new deal back in 2021 before his main roster debut.
Bayley ($350,000)- Bayley is probably on the least salary among the Four Horsewomen of WWE with a reported salary of $350,000. It remains unknown if she has signed a new contract in the past year, but it will not be illogical to expect that she might be on a much better salary in her new contract which can be expected to be more than $500,000.
Alexa Bliss ($350,000) – Alexa Bliss is one of the top merchant sellers from WWE women's locker room. But, she only takes home around $350,000 per year from WWE.
Asuka ($350,000) – While Asuka is a lot bigger star among the fans, her WWE salary is far less than other women stars at $350,000 per year.
Liv Morgan ($250,000) – Liv Morgan is one of the women wrestlers who have been part of the main roster for 5 years now. But, her salary is expected to be around the lower end of the spectrum for main roster talent.
Bron Breakker ($150,000) – NXT Star Bron Breakker is currently on a $150,000 per year salary which is a top-end salary for NXT wrestlers.
JD McDonagh ($150,000) – JD McDonagh has been with WWE since 2017 and worked in NXT UK and NXT. He is expected to be on a salary of $150,000 per year.
Carmelo Hayes ($100,000) – Rising Star Carmelo Hayes is expected to be on a $100,000 salary in WWE NXT.
Roxanne Perez ($100,000) – 21 years old Roxanne Perez is expected to make around $100,000 per year in WWE NXT.
Cora Jade ($100,000) – Another Young NXT Star Cora Jade is also expectedly making around $100,000 per year.
Also Read: Wrestler's Contract Details (WWE, AEW, ROH, Impact, NJPW & more)