WWE Royal Rumble 2023: Bray Wyatt Won the First-Ever Pitch Black Match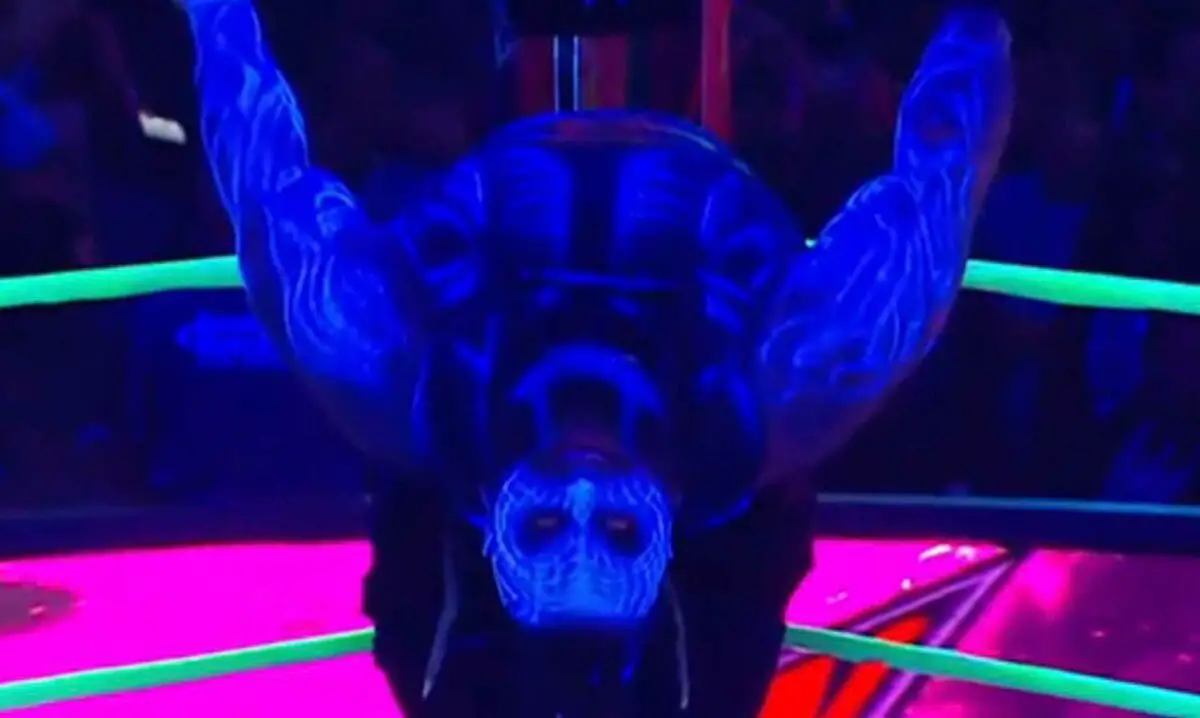 Bray Wyatt defeated LA Knight in the first-ever Mountain Dew Pitch Black match at WWE Royal Rumble 2023.
The lights went out, and everyone saw the real face of Bray Wyatt. He used the shiny face paint that started shining as soon as the light went down. 
La Knight came running down to attack Bray Wyatt, but the latter reversed. He was in control of the match from the beginning. LA Knight gained some momentum when he pushed Bray through the steel steps outside the ring and hurt his leg. 
Wyatt then tried to suplex by setting up the steel steps, but his leg didn't allow him to do so. Knight took advantage, he jumped and took Wyatt through the announce table. 
He soon got the kendo stick which was also neon and tried to attack Wyatt with it. However, Bray Wyatt caught him and hit Sister Abigail to get the pinfall.  
However, Bray didn't stop there, he put on a new mask and went on to attack LA Knight again. The latter tried to push him away with the kendo stick but it didn't work. 
Bray locked the claw and took out LA Knight. After this, Uncle Howdy appeared on the top of the platform and launched himself onto LA Knight on the top of the structure which resulted in an explosion.
Bray Wyatt and LA Knight's feud started in November after a backstage altercation. Wyatt stated how LA Knight was angry for not being a part of the SmackDown World Cup. The latter replied to him by saying that Wyatt should go back to play with his toys. Uncle Howdy told Wyatt to get LA Knight and Wyatt dropped him with a headbutt. 
The following week, Wyatt apologized for his actions, but LA Knight slapped Wyatt. After this, LA Knight was attacked backstage for two consecutive weeks, and he blamed Wyatt for these cheap attacks. LA Knight eventually stood up to Bray Wyatt and challenged him to a match at Royal Rumble 2023 which was later revealed to be a Mountain Dew Pitch Black match.
Uncle Howdy appeared just moments later and dropped Bray Wyatt. As the build-up for this match continued, A couple of week later, Wyatt finally gave into his real self and said Knight will face the real Bray Wyatt at Royal Rumble.
Check here for the complete results from WWE Royal Rumble 2023 event.