WWE RAW June 6, 2022 Results & Live Updates(w/ Preview)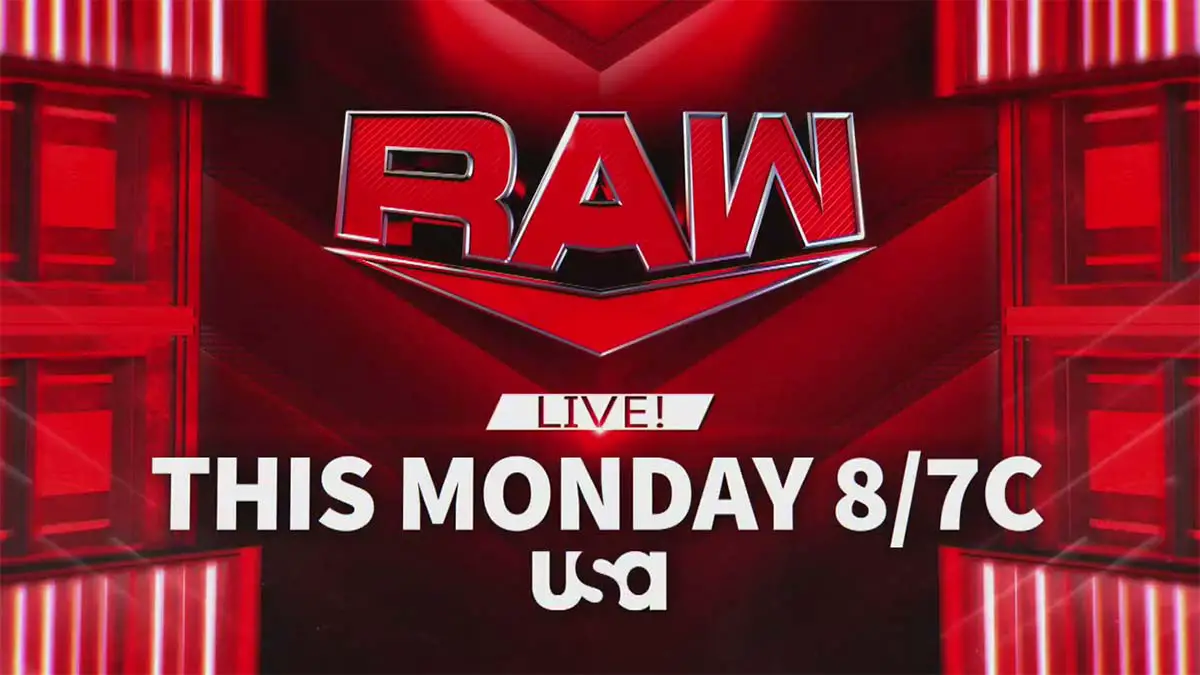 WWE RAW episode of June 6, 2022, will deal with the fallout from Hell in a Cell event and start the build-up towards the Money in the Bank 2022 event.. The show will air from Resch Center in Green Bay, WI.
Cody Rhodes will address the fans on RAW tonight as he said in his off-air promo after Hell in a Cell. What is Cody Rhodes' injury situation coming out of the event? What's next for Seth Rollins as he comes out of a two-month-long rivalry? Bianca Belair retained the RAW Women's Championship by pinning Asuka. Will Becky seek another title shot? Who will qualify for Money in the Bank ladder matches for men and women matches?
Check here as we bring you all the action from WWE Monday Night RAW June 6, 2022 episode with live results, updates, winners, and highlights along with a preview and match card.
Live Updates
Cody and Seth – Story Continues!
The show opens with a recap of Cody Rhodes' injury and his match vs Seth Rollins match from Hell in a Cell. Cody comes out now to the ring with a huge ovation. He is barely moving his right hand. Cody talks about the praise that he is getting for working the match with injury but adds that he does not believe in those praises because it is a privilege what he does. He brings up his daughter and says when she gets older she would want her to look at what he did at Hell in a Cell and did not get jaded with injury and fought. The crowd chants for him.
Cody adds that he did it all against one of the best in the industry in Seth Rollins. He says the trilogy is done and Rollins' chapter is closed. He now wants what's above him – Money in the Bank briefcase. He says that the contract has eluded him his entire career, but if he is somehow able to climb the ladder in four weeks time, he would go on to become the undisputed WWE Universal Champion.
Seth Rollins' music hits and he comes out, walking gingerly. Rollins takes the mic and takes a moment before he starts to speak. Rollins says he still does not like Cody, but Cody has earned his respect last night. He adds that Cody is the toughest person he has been in this ring with. Rollins also says Dusty Rhodes is very proud of his boy right now. Rollins says he has come here for no other reason than returning his respect towards Cody. Rollins shakes Cody's hand, gives him a hug and goes back. Cody is in a bit of disbelief. He takes the adulation from the crowd before leaving the ring.
Cody gets on the stage and looks back at the crowd. Rollins runs him over with a sledgehammer shot to the neck. Rollins removes Cody's shirt and hits punches on the injured pec and shoulders. Crew runs out to stop rolling but they are all afraid of the sledgehammer. More crew comes out to get Rollins under control. "You Suck" chants from the crowd for Rollins.
Cody is still on the stage after we come back from a break. and is trying to get on his feet. A stretcher is brought in but Cody insists that he wants to walk out on his own. And he does. We go to the replay of Rollins' attack. The commentary is saying Rollins should be ashamed of his actions.
Becky Lynch vs Dana Brooke
Becky Lynch comes out and she invites more boos. Dana Brooke is already in the ring. We go recap from last night's RAW Women's triple threat match where Bianca came out victorious.
Becky starts with big blows. Akira Tozawa runs out and is followed by the usual chasers for the title. Tozawa gets into the ring and Dana rolls him up to win the title. Becky gets upset and says nobody would win anymore titles during her matches. She challenges Dana to put the title on the line and warns everyone else that their faces would be smacked if they would try to come in.
Becky Lynch vs Dana Brooke – WWE 24/7 Championship Match
The bell rings as we return. Becky hits a bexploder. She follows it with more bexploder suplexes. Asuka comes out to interupt her. Becky hits another bexploder. Asuka gets on the apron and Becky swings at her. Dana rolls her up and gets a near fall. Becky sends her into the corner. Dana avoids the corner splash and hits back with kicks. She hits a dropkick and a handspring elbow. She misses a senton from the top though. Becky hits more shots before Dana goes for another pinfall attempt. Asuka holds onto Becky's leg and she is unable to kick out. Dana gets the pin over Becky.
Winner- Dana Brooke
Becky complains to the referee about Asuka's interruption, but the referee is not listening. Asuka and Dana celebrate on the ramp as they return.
Premiere Edition of The MizTV
Miz comes out to the ring with Maryse for The Premiere Edition of The MizTV. He hypes Miz & Mrs Season 3 which premieres tonight. He hypes Money in the Bank match next. Riddle interrupts him soon and talks to Maryse in French for a bit. Riddle gives a shoutout to Randy Orton. Miz takes offense over it and tells hims that he will be beaten down by The Bloodline every week. Riddle shuts him down and says he will challenge Roman Reigns for WWE Undisputed Universal Championship.
Riddle continues to talk and mocks Miz for having tiny balls in his sack. Maryse retorts by saying that Miz has average balls.. above average.. huge balls. Maryse says Miz has giant balls, the biggest in the world. Riddle asks Miz to prove it. The crowd joins in the chants. Riddle challenges Miz for a match right away and RK-Bro 4:20 says that they have smoked his a**. Miz says he is in a tuxedo right now and declines the challenge. Miz leaves to the apron. Tomasso Ciampa attacks Riddle from behind and nails a knee to the face before making a quick exit. Miz changes his mind about that match.
Riddle vs The Miz
Miz hits a knee as we return to see that match has already started. Miz puts on a chinlock. Riddle fights back with a knee to the midsection. He hits more punches. Miz takes it to the corner and Riddle kicks him back. Riddle hits a draping DDT before Miz avoids the RKO. Maryse pulls him away from the apron to avoid Riddle's penalty kick. Miz is running back to the ring but Riddle catches his pants on the apron and rips them apart. Maryse hands Miz her purse and distracts the referee. Riddle avoids the purse shot and hits RKO to get the pin.
Winner- The Miz
The Usos(Jimmy & Jey Uso) vs The Street Profits(Montez Ford & Angelo Dawkins) – Tag Team Championship Contenders Match
Jimmy and Dawkins start the match. Dawkins nails a punch on Jey on the apron before getting a pin attempt on Jimmy. Dawkins nails a big punch and brings in Ford for a double team back body drop for another two-count. Jimmy rolls to the floor to regroup. Jey and Jimmy deliberate for a while. Jimmy returns to the ring and tags in Jey. Jey unloads on Ford. Ford hits back with a dropkick.
Dawkins is tagged in and Ford assists him with a moonsault to get a two-count. Jey also rolls out again. Ford tags in and hits a back suplex. A clothesline sends Jey to the floor. Ford hits a senton on Jey from the steel steps. We cut to a break.
The Usos double team on Dawkins to take over control. The Usos use quick tags to keep Dawkins in their corner. Jey stomps on Dawkins' hand before hitting a big uppercut. The Bloodline pose for the match. Dawkins tries to fight back in the corner with punches but The Usos drop him to the floor. Dawkins is whipped hard into the steel steps to take us to another break.
Ford kicks out of the pin as we return from the commercials the second time. Ford hits a back elbow on Jey. Dawkins takes a blind tag. Ford low-bridges Jey to the floor. Ford dives on Jey and Jimmy dives on Ford. Dawkins takes out everyone with his dive. Back to the ring, Dawkins hits a spinebuster on Jey. Ford tags in and hits his frog splash. Jimmy breaks the pin. Jey rolls to the floor and send Ford into the ringpost and then into the barricade. The referee was counting down. Ford hits a back body drop on Jey over the barricade and beats the referee's count.
Winners- The Street Profits
The Usos are in shock at the loss. Riddle joins the Street Profits in their celebration.
What's Next for Almighty?
Lashley comes out to the ring before the break. He talks about his rivalry with MVP and Omos and how he defeated them at Hell in a Cell despite every advantage. Lashley says biggest mistake is to stab a man in his back and that's what MVP did. He talks about pleasure of wrapping MVP in a corner and beating him up. Now that MVP and Omos are in rear view mirror, he is thinking about is next for him.
Theory interrupts him and asks Lashley who authorized to take his spotlight. Theory says Lashley got an assist in his win while he won his match on his own. He tells Lashley to get out of his ring after taking a selfie. Lashley tells Theory that it is not his ring and challenges him for his match. Theory shows off his biceps and Lashley shows him his own and even bigger ones. Lashley tells Theory to put the US title on the line if he is so confident. Theory says Lashley does not deserve it. Theory says Lashley might have beaten Lesnar, McIntyre and Orton, he has not beaten Theory. Theory goes to take a selfie and Lashley kicks him out of the ring.
Veer Mahaan vs Dominik Mysterio
Dominik makes his entrance with Rey Mysterio before the break. Veer makes his entrance after the break. He gets promo in inset where he says Dominik is nothing but a fly over his head and he would crush his head in front of his father.
A couple of waistlock takedowns from Veer to start. Dominik rolls him and mocks him with a Namaste sign. Dominik runs out of the ring and frustrates him. Dominik hits a basement slide dropkick on the apron. Veer throws him to the ramp. Dominik hits more quick kicks to keep Veer under pressure and on the floor. Veer gets into the ring and Dominik once again kicks him. Veer hits a Thesz press to drop Dominik.
Veer slows down the pace and hits big blows. Dominik tries a springboard move but Veer throws him to the floor. Rey checks on Dominik. Veer picks up Dominik and throws him into Rey. He kicks Rey away to the timekeeper's area to take us to a break.
Veer has Dominik in a Vice grip on his shoulders. Veer misses a corner splash. Dominik then drops him on the turnbuckle with drop toe hold. Veer nails him with a back elbow. Veer misses a running shoulder tackle. Dominik hits a 619, sending Veer's head into the ring post. Dominik hits a frog splash but Veer kicks out at one only. Veer shrugs off Dominik and hits him with a Million Dollar Lariat. Veer hits some big blows and was going for the cervical clutch when Rey hits with a dropkick to cause a DQ.
Winner- Veer Mahaan(via DQ)
Rey hits more dropkicks to send Veer to the floor. He hits a 619 on the back of Veer's head. Rey and Dominik run away to the ramp.
The New Judgement Day!
Priest asks all to rise for Judgement Day. Rhea Ripley takes the mic and says control is an illusion. Liv Morgan, Balor and Styles had an illusion that they could win the match at Hell in a Cell. Priest talks about destiny and that says it is Rhea's destiny to become RAW Women's Championship again. Edge tells Rhea and Priest that he is proud of them over how they have grown and blossomed. He calls Rhea a superstar wrecking machine. He says Priest is ozzing confidence. He says someone else is listening to their message. So, he is going to introduce a new member of the Judgement Day.
Finn Balor's music hits and he comes out. Balor shakes Edge's hands as he enters the ring. Edge says he saw Balor's eyes changed during last night's match and so, he was not surprised when Rhea and Priest told him that Balor reached out. Balor thanks Edge for opening his eyes. He can finally see clearly. He wants to thank Rhea and Priest who have been fighting with clarity and conviction. Balor says Rhea got in between Edge and him when he almost had him beat. Balor says he is tired of being of told what to do. He talked to Rhea and Priest.
Priest takes the mic and says Edge has liberated them but there is one limitation left for them. That limitation is Edge himself. Priest drops Edge with lariat. Balor, Rhea and Priest start beating up Edge. Priest hits him with the reckoning while Balor hits Coupe de Grace. Edge tries to fight back but numbers are against him. Priest drops him on the announce table with Razor's edge. They bring him back to the ring and Rhea brings in a few steel chairs. Rhea breaks a bar from chair and Balor puts on crossface on Edge using that bar. Crew runs out but Rhea keep them out by threatening chair shots. Priest hits Edge with con-chair-to. Balor, Priest and Rhea stand tall to end the segment.
Omos vs Cedric Alexander
Cedric tries to unload on Omos. Omos just picks him up and hits double handed chokeslam powerbomb. He gets the pin easily.
Winner- Omos
Omos' music is cut off by Dolzh Ziggler and Robert Roode. Roode and Ziggler get to the stage for an interview with Kevin Patrick. However, MVP cuts them off ranting about wasting precious TV time on them instead of Omos. Ziggler hits a superkick on MVP to send him tumbling. Omos catches MVP while Ziggler and Roode run away.
Otis vs Ezekiel
Ezekiel hits a chop to start. Otis hits a splash on him and drops him with a big shot. Otis throws Ezekiel into the corner and hits shoulder blocks after battering him some more. Otis hits a fallaway slam to get a two-count. Otis puts on a chinlock. Ezekiel manages to send him into the turnbuckles. Otis is dazzed. Ezekiel unloads with punches and forearms. Ezekiel tries to drop him with clotheslines but Otis is still standing. Ezekiel hits more shots at him and nails him with a knee strike. Ezekiel takes down Otis in a crucifix pin to get the pin and the win.
Winner- Ezekiel
Ezekiel takes the mic after the match and challenges Kevin Owens for a rematch. Owens comes out and asks him why should he give him a rematch since he has already beaten him. Owens says he is in a good mood and would give him a rematch.. on one condition. Owens tells Ezekiel to admit that he is Elias and he can get the rematch. Ezekiel says Owens has him and he admits that he is right. Owens stresses that Ezekiel clearly say what he admits. Ezekiel says his name is Elias. Owens screams that he was right all along. Ezekiel says he did not think that it would be this easy. Owens asks him what does he mean. Ezekiel says he lied and he is not Elias. Ezekiel nails Owens with a knee and leaves to the ramp.
Alexa Bliss vs Liv Morgan vs Doudrop vs Rhea Ripley – #1 contender match for RAW Women's Championship
Ripley and Morgan start to brawl while Bliss and Doudrop brawl on the other side. Bliss and Morgan are sent to the floor. Rhea and Doudrop trade shots after a face-off. Rhea hits a thrust kick but could not get Doudrop up on her shoulders. She avoids a body slam though. Liv and Bliss pull Doudrop out of the ring. Rhea kicks Bliss to the face. Liv hits Rhea with a jawbreaker and then nails her with a knee to the face in the corner. Rhea hits a clothesline to drop Liv. Liv fires back with another knee to the face.
Rhea grabs her neck and hits a knee to midsection. Rhea talks trash and slams Liv's face into the corner. Rhea stomps on Liv in the corner now. Bliss comes in and knees to the body but Rhea slams her face to the mat. Rhea work on Bliss for a while. Liv comes in and forces Rhea to the floor. Bliss goes for a crossbody on Rhea but she just catches her. Liv hits a dropkick to drop both of them. Doudrop hits a senton on Liv on the floor to take us to the break.
Doudrop is working on Bliss as we return. She puts on a straight jacket. Bliss tries to fight out but gets dropped for a two-count. Doudrop hits a corner clothesline. Liv hits her with a jawbreaker. Rhea comes in and Liv hits her with a dropkick. Rhea sends her to the corner. Liv kicks her away and hits her with a huricanrana. Doudrop tackles Liv. Alexa hits Rhea with a sunset flip powerbomb. Doudrop hits a low crossbody on Bliss and Liv has to break the pin. Doudrop hits Liv with a powerbomb but Bliss breaks the pin.
Doudrop hits a headbutt on Bliss. She goes to the top and Rhea also gets up to deal with her. Liv and Bliss them down with a Tower of Doom spot. Bliss and Liv try to get a pin on the other two but have to be content with two-counts. Bliss and Liv try cradles on each other and they go rolling around the ring. Bliss hits a DDT on Liv. Liv gets her knees up on the Twisted Bliss. Liv goes for Oblivion on Doudrop but Nikki ASH pulls her leg. Nikki and Bliss fight on the floor now. Nikki clotheslines Bliss. Doudrop hits a Michinoku driver on Liv and Rhea breaks the pin. Rhea hits Riptide on Doudrop to get the pin.
Winner- Rhea Ripley
Finn Balor and Damian Priest come to stand with Rhea Ripley. Bianca Belair is staring them down from the floor.
---
Preview
Fallout from Hell in a Cell: Hell in a Cell event had six matches scheduled from RAW side. Where will they shift their focus after this match? Will Omos and MVP leave Lashley alone? What is next for Bianca Belair? Will Ali's journey continue on RAW?
Cody To Address Fans: After his match against at Rollins at Hell in a Cell, Cody Rhodes said that nobody forced him to work the match and it was his own decision. He has said that he will reveal more details on RAW.
Money in the Bank Qualifiers: With the Money in the Bank event being the next big show, we can expect men and women qualifier matches to take place on this episode.