WWE Power Rankings – Week 14-19 January 2021
Its that time of the week where we look at the WWE power rankings for this week- 14 to19 January 2021- released by WWE.
5. Sasha Banks (RAW)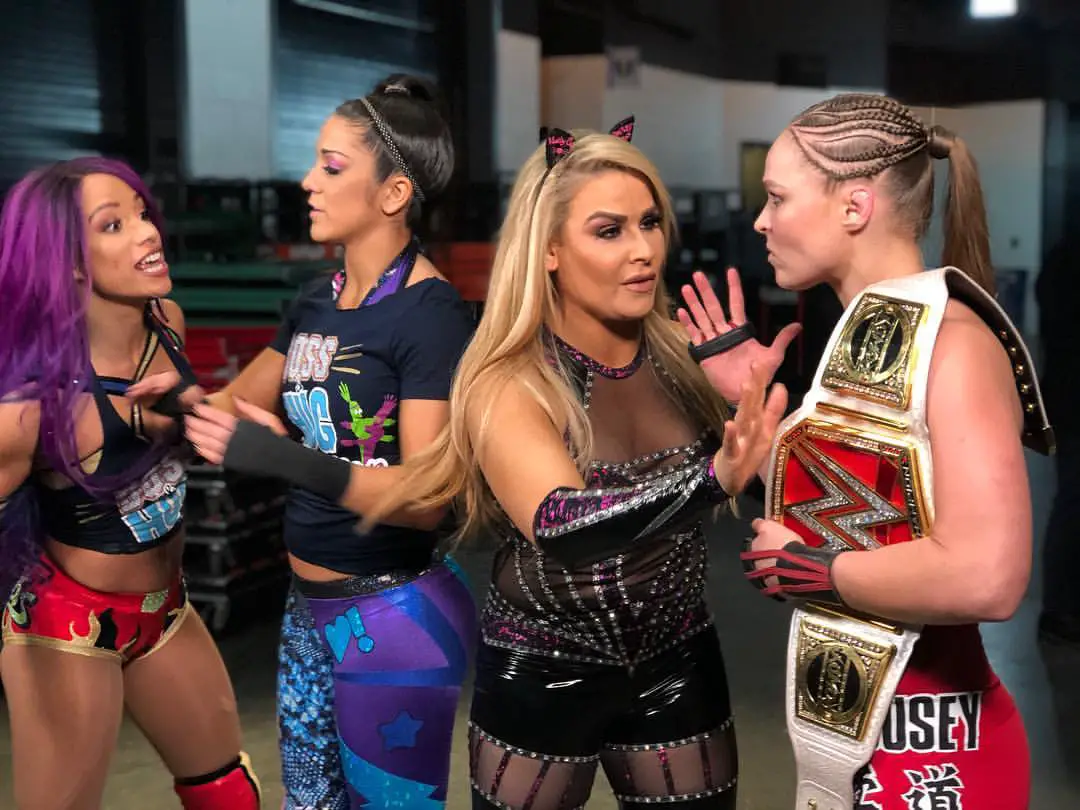 Sasha Banks teamed up with her Royal Rumble opponent Ronda Rousey to take on Nia Jax and Tamina. Sasha locked Tamina in the Bank Statement to get a submission win. And since Banks got the submission, she is placed at no. 5 in power rankings. After the match, more tension was shown building up between Banks and Rousey as they both boasted that they will beat each other at Royal Rumble.
4. Samoa Joe (SmackDown)
Samoa Joe was scheduled to face Mustafa Ali at SmackDown this week but Joe savagely assaulted his opponent prior to things getting started and the referee canceled the match. Joe, later in an interview, told that his punishment on Ali should serve other superstars as a warning for the Royal Rumble match. You can check the Royal Rumble match card here.
3. Andrade (SmackDown)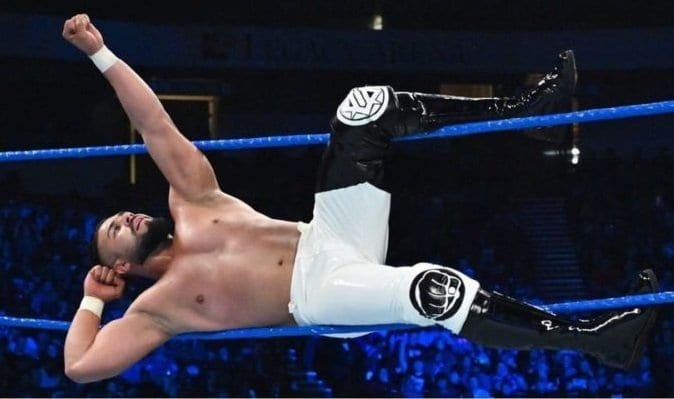 Andrade faced Rey Mysterio in a fast-paced match full of maneuvers and counter maneuvers and fans are elated seeing the two superstars going toe to toe with each other. Andrade beat Mysterio with the help of some distraction by Zelina Vega. This victory is seen as the indication of a big push for Andrade by WWE in the coming weeks. Although another news broke out this week that he is asking fellow wrestlers to not sign with WWE. Check that story here.
2. Bobby Lashley (RAW)
After spoiling Seth Rollins' chance to win the Intercontinental Championship last week, Bobby Lashley has now won the title himself after coming on top in a triple threat match against Rollins and Dean Ambrose. Lashley got the advantage from timely interventions from Lio Rush and hit the spear on Ambrose to win the match. Will he be defending the newly earned title on Royal Rumble remains to be seen.
1. Finn Balor (RAW)
Finn Balor actually participated in 2 matches on this week's episode of RAW. Firstly, he was announced to be part of the no. 1 contender Fatal 4-Way match. Later, when Jinder Mahal asked Mr. McMahon to be in consideration for the Championship contender, he asked Mahal to pick and beat any of the 4 superstars from the Fatal 4-Way contest to be in contention for the no. 1 contender. As Mahal choose Balor, they faced off and Balor beat Mahal to retain his place in the Fatal 4-Way match. Balor then went on to win that match by ultimately pinning John Cena which also involved Drew McIntyre and Baron Corbin. He will now face Brock Lesner for the Universal Championship match at Royal Rumble.