WWE Hall of Fame 2023: List of Inductees, Date, Venue, Tickets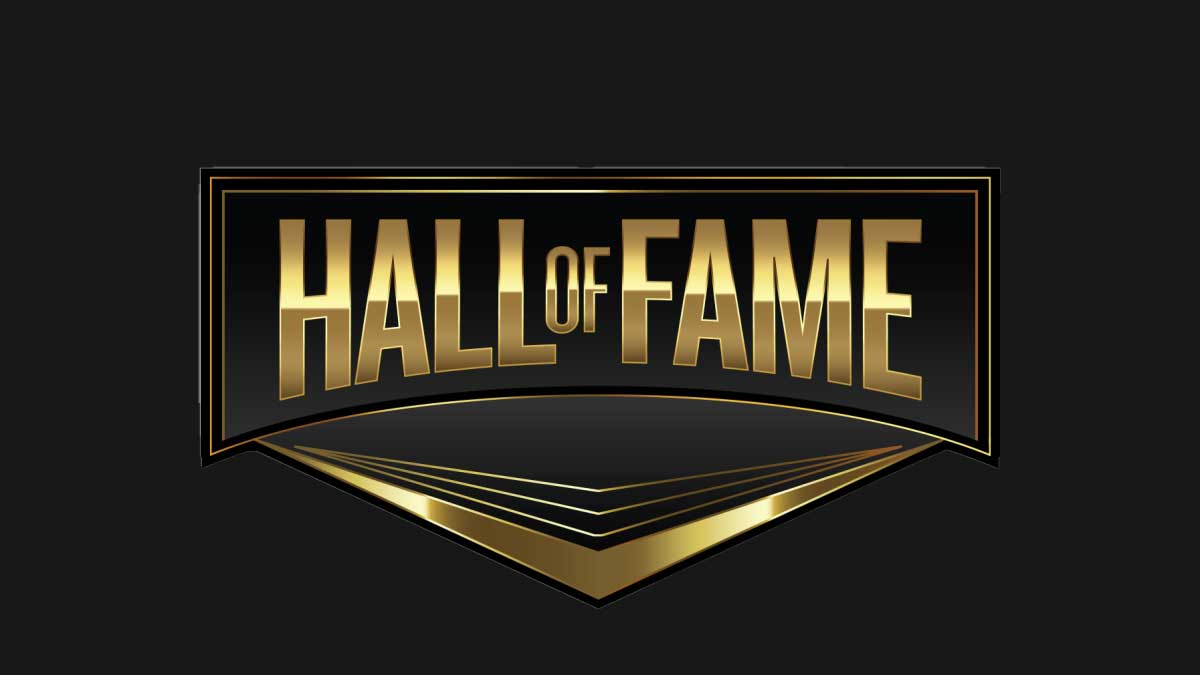 WWE Hall of Fame 2023 event will induct the WWE Hall of Fame Class of 2023 members. The event will take place on March 31, 2023, at Crypto.com Arena in Los Angeles, CA. The event will take place on the same date and venue on the SmackDown episode the same date.
Check below for the complete details on the WWE Hall of Fame 2023.
EVENT INFO
TICKETS
The tickets for the WWE Hall of Fame are available in a two-in-one combo with the SmackDown episode on March 31, 2023. The tickets are available for sale on StubHub.
LIST OF INDUCTEES
Rey Mysterio
Rey Mysterio is being inducted to WWE Hall of Fame Class of 2023 to celebrate his 30 years plus career. Mysterio started his career back in 1989 at just 14 years of age. After working in Mexico for the first few years, Mysterio signed with ECW in 1995 and then with WCW in 1996 where he won Cruiserweight and Tag Team titles. Mysterio returned to Mexico after WCW closed down before signing with WWE in 2002. Mysterio became the greatest and most popular Luchador ever in WWE. He became a Grand Slam Champion as he held WWE Championship, World Heavyweight Championship, Intercontinental, United States, Cruiserweight & several Tag Team titles in his 15 years career in WWE. He also won the Royal Rumble match in 2006. He will be inducted to WWE Hall of Fame by his long-time friend Konan.
The Great Muta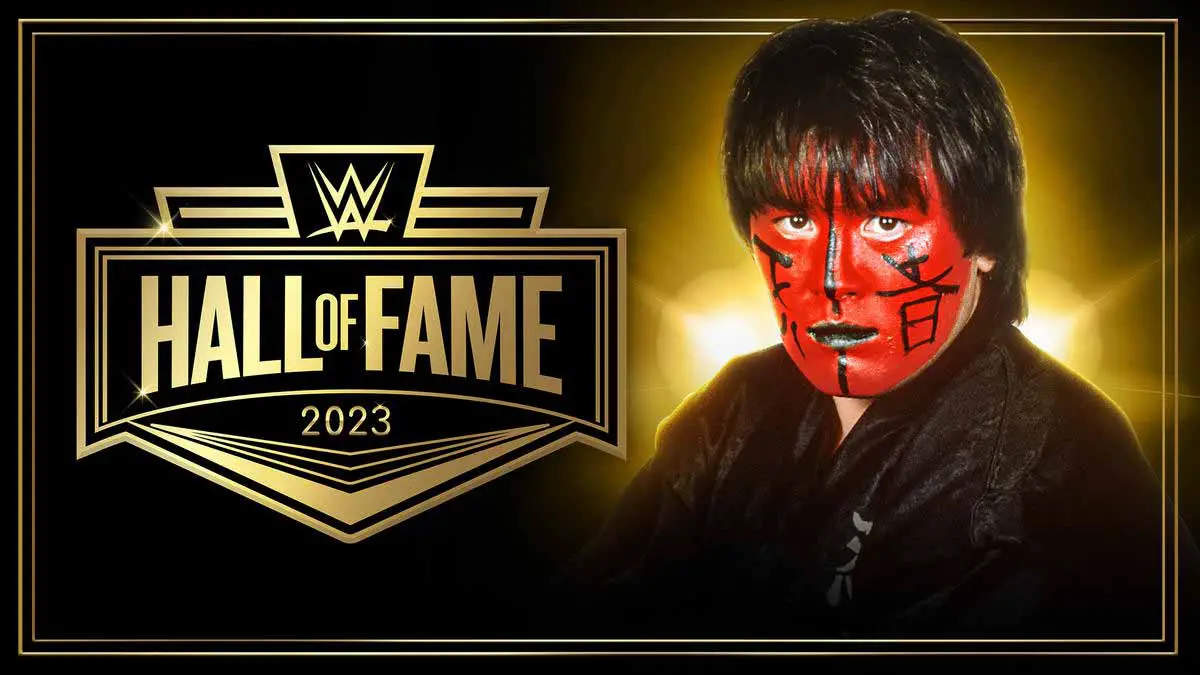 Keiji Mutoh, or The Great Muta, is a legendary wrestler from Japan who has wrestled in several promotions across the world and is famous for his work in NJPW, WCW, AJPW and most recently Pro Wrestling NOAH. He is one of the only four wrestlers to hold all 3 major World titles in Japan – IWGP(NJPW), GHC(NOAH) & All Japan Triple Crown Heavyweight Championship(AJPW). He wrapped up his career earlier in 2023 with a retirement tour which included matches with and against several big wrestlers from current and previous generations. The announcement regarding Muto's Hall of Fame induction came through Ric Flair at WWE's The Bump. Ric Flair is also the one to induct Mutoh into the Hall of Fame.
Andy Kaufman
While Wikipedia describes him as an entertainer and performance artist, Andy Kaufman also has a history in pro wrestling. Kaufman started working an angle in some regional promotions where he would offer $1000 to any woman who pins him. He later had an elaborate feud with WWE Hall of Famer Jerry "the King" Lawler in Memphis Wrestling in 1982. He was inducted into the Hall of Fame by Jimmy Hart.
Stacy Keibler
While she was a pro-wrestling fan, Stacy Keibler was originally a cheerleader for Baltimore Ravens. Keibler's career in pro wrestling started when she became part of WCW's Nitro Girls dance group. She got a more significant role only when WWE took over WCW. In WWE, Keibler had feuds with Torrie Wilson, Trish Stratus, Lita and several other divas. During her tenure in WWE, she also worked as a manager to The Dudley Boyz and as an on-screen executive assistant to Vince McMahon. She was inducted to Hall of Fame by Mick Foley & Torrie Wilson.
Tim White(Warrior Award Winner)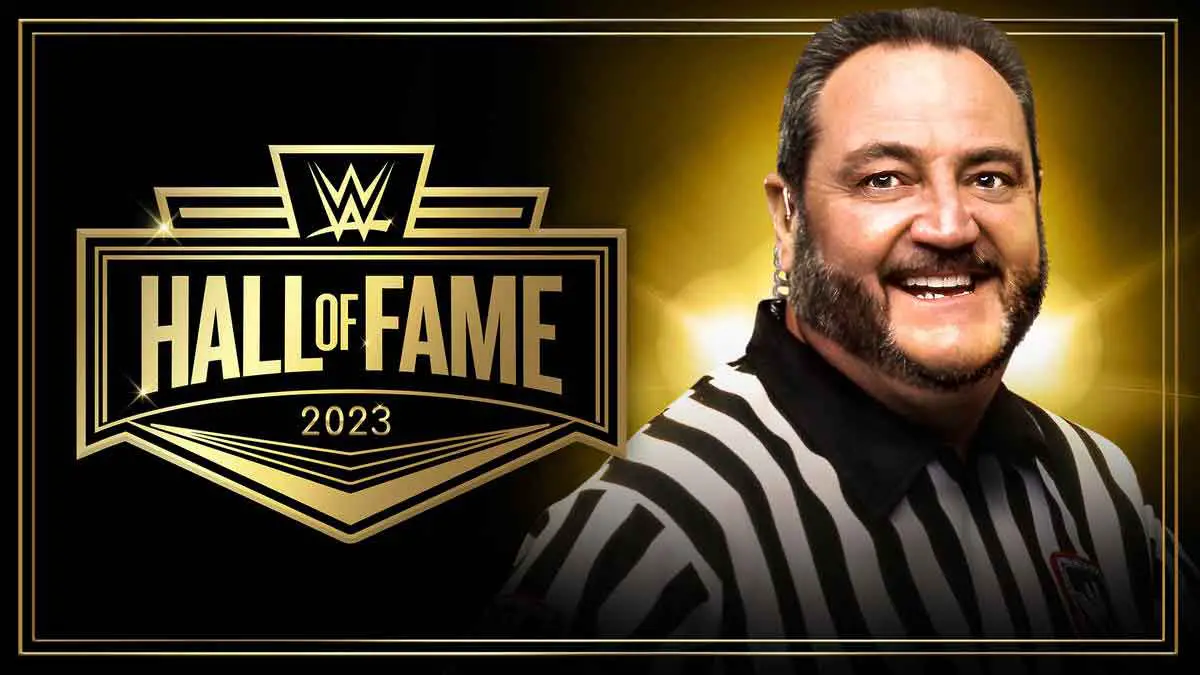 Tim White was a long time WWE referee and is known to be the official for the Hell in a Cell Match between The Undertaker and Mankind. He was also the agent for Andre The Giant. After his retirement as a referee due to a shoulder injury, White continued working backstage as a talent agent in WWE. He received Warrior Award at WWE Hall of Fame 2023 and was inducted by JBL and Ron Simmons.