Update on Becky Lynch Working as Heel On Return At WWE SummerSlam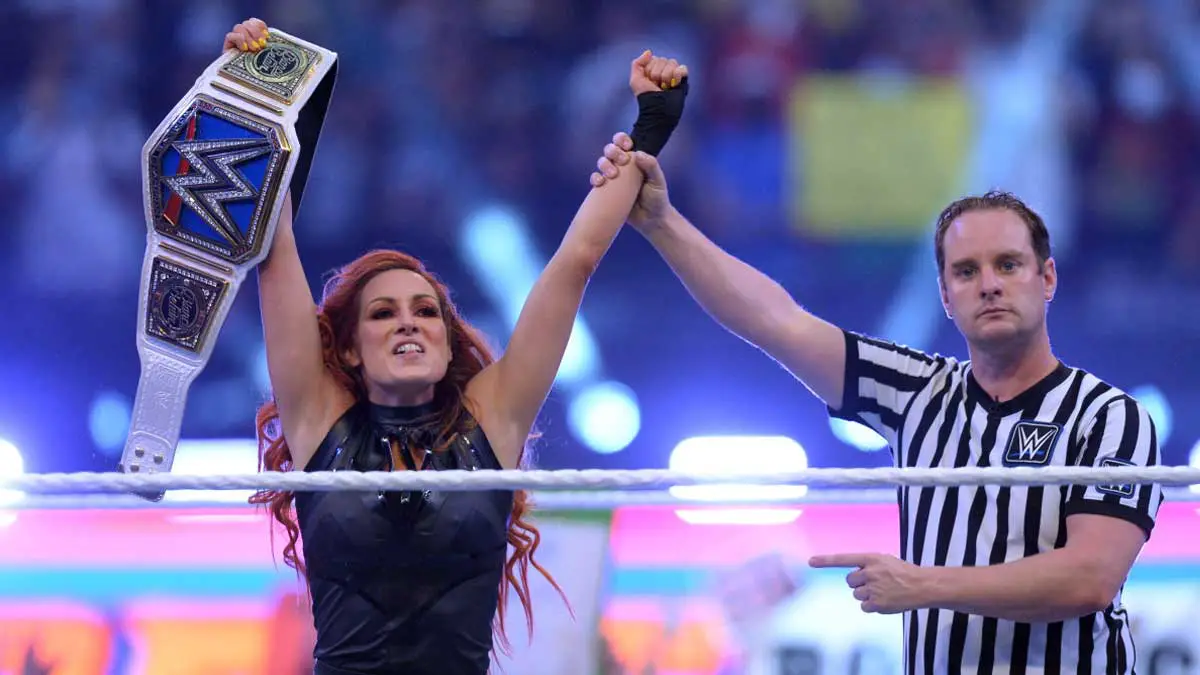 "The Man" Becky Lynch made her long-awaited return at WWE SummerSlam where she defeated Bianca Belair in less than one minute to win the SmackDown Women's Championship.
As per a report from PWInsider, Becky Lynch beating Bianca Belair in a squash match was her heel turn. Going forward, Becky will be working as the top heel for SmackDown Women's division.
In an update from F4Wonline, it was Lynch herself who asked the officials to book her as a heel. There is some speculation that Becky Lynch will cement her heel character for the blue brand at the upcoming episode of SmackDown.
Earlier, Sasha Banks was working as the heel for the women's division since her return last month, and now The Man will take her place.
It is certain that the rematch between Bianca Belair and Becky Lynch will take place in the near future. However, there are no words on an exact date for the match.
Becky Lynch relinquished the Raw Women's Championship back in May 2020 due to her pregnancy. Ever since then, she has been absent from WWE. This past Saturday, she finally made her return at SummerSlam PPV and became the new SmackDown's Women's Champion right after coming back.
Before the break, Becky was working as a face for over 15 months. and was one of the hottest stars in the business at the time. It will be interesting to see how the fans will treat Becky's heel turn now.