Undertaker Set for Match at Extreme Rules 2019 After RAW Appearance
The Undertaker will team up with Roman Reigns to face Drew McIntyre and Shane McMahon at Extreme Rules 2019 after he appeared on RAW this week to attack them.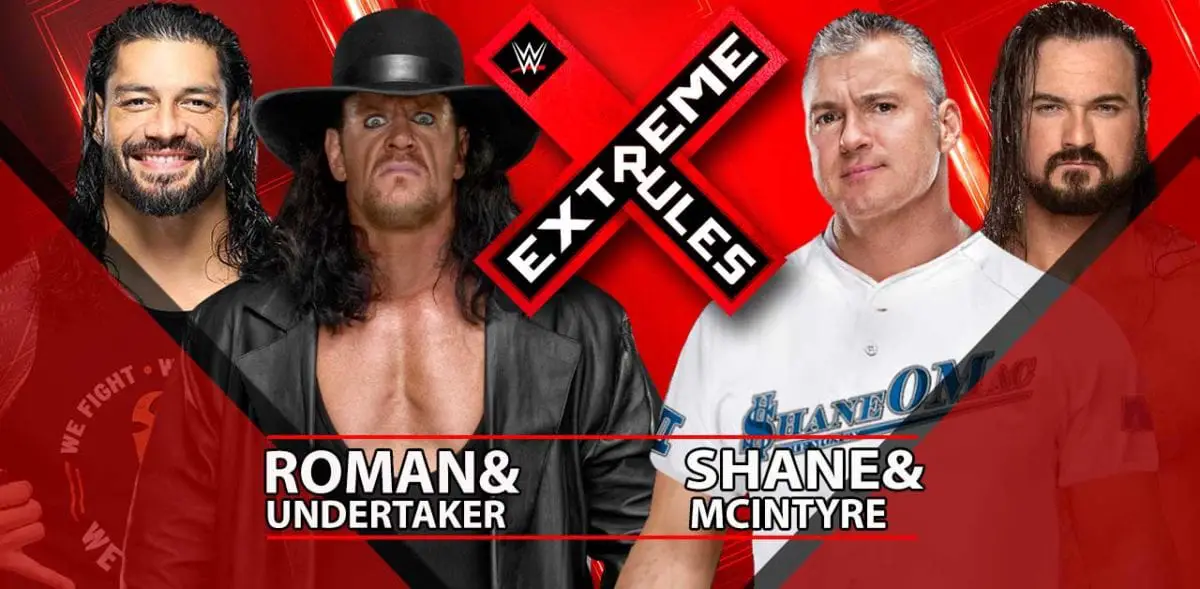 After Roman Reigns defeated Drew McIntyre at Stomping Grounds, Shane announced a handicap match for RAW last night. As the match was about to start Shane once again announced that both he and McIntyre will be in the ring at the same time during the match without the tag compulsions. After Roman got some offense, they were able to take control of the match.
However, as Shane got ready for a coast-to-coast dropkick, we all were in for a huge surprise. Lights went off and the Undertaker's gong hit. Undertaker appeared in the ring as the lights came back. He went on to chokeslam Shane before sending both Shane and McIntyre out of the ring. Shane and McIntyre were forced to run back with Taker's sudden attack. All of this happened while Roman was down in the corner of the ring.
Later in the show, the commentary team announced the tag team match between The Undertaker and Roman Reigns vs Drew McIntyre and Shane McMahon for Extreme Rules 2019. But the possible reason why Taker appeared to save the guy who almost retired him 2 years ago, was never answered. For a business standpoint, Undertaker is included on the match card to boost the ticket sales for the show definitely.
The Undertaker last appeared for WWE at Super ShowDown 2019 in the match against Goldberg. That match was severely criticized due to all the botches and Goldberg suffering a concussion.