New Undertaker 1 Deadman Show Announced For August & November 2023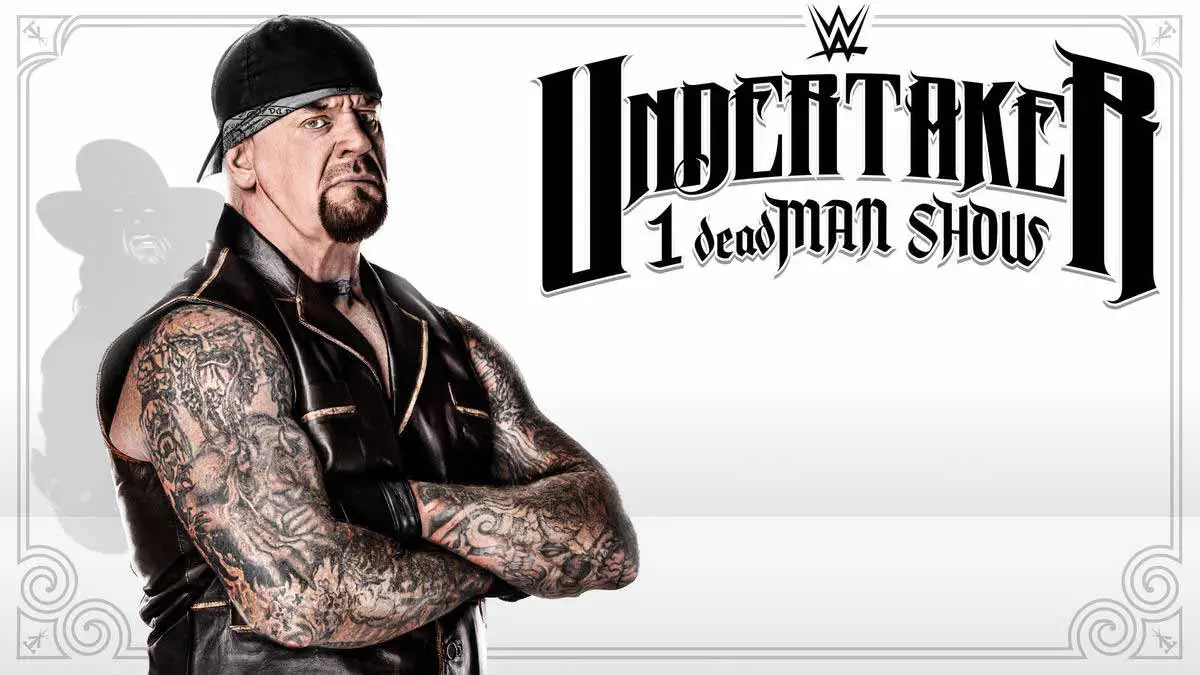 WWE has officially announced more shows for Undertaker 1 Deadman Show for August 2023 and November 2023.
WWE has been organizing these shows base around The Undertaker since 2022, where he discloses previously untold anecdotes from his illustrious career. Additionally, he engages with the fans from WWE Universe present at the venue by answering their inquiries.
A total of five new "Undertaker 1 Deadman Shows" have been officially announced by WWE via a press release. The list of these show are as below:
August 25 – The Pageant, St. Louis, MO
August 26 – Uptown Theater, Kansas City, MO.
November 9 – Murat Egyptian Room at Old National Centre, Indianapolis, IN
November 10 – The Agora, Cleveland, OH
November 11 – Byham Theater, Pittsburgh, PA
Tickets for the show will be available starting July 21, although exclusive pre-show sales will be available starting July 20. VIP seats are also added where people can meet the Undertaker.
The last Undertaker 1 Deadman Show was held in UK earlier this month. A total of 4 events took place around Money in the Bank 2023 PLE in London, Manchester, Wolverhampton and Glasgow from July 1 to 4.